We are obsessed with our Sheet Pans. They work hard, are easy to care for, cost very little, and make your life easier. And our current favorite is the Sheet Pan Dinner. Yes, an entire dinner made in one pan.
You know those hours between 3:00 pm and 6:00 pm when you're running around to get the last of today's to-do list checked off, everyone in the house seems to need you in the same moment, and you haven't even thought about how to feed yourself? No, oh, me either. My late afternoons are always filled with bubble baths, Netflix binges, and freshly prepared hummus.
Let's get serious. Not every night allows us time to get all our tasks done with a healthy, well-rounded meal on the table. But sheet pan dinners can definitely help make some of those super-hero dreams come true. And get you back to your Netflix binges a little bit faster.
Watch Heather, from Gygi, whip up two of our most used sheet pan dinner recipes with Studio 5.
Here's why we love them:
– You can use whatever you've got in the house.  Throw whatever you want on that pan. Protein+vegetables+starch=complete meal.
– They can be made to serve as many people as needed (with potential for leftovers!)
– Roasting is the best treatment for vegetables, and has been known to convert even the pickiest of vegetable eaters into vegetable toleraters and even vegetable lovers.
– Clean up is a breeze. Line your pan with foil, spray with cooking spray or just soak it for a minute after cooking before hand-washing it. Done and done. 
Here are our tips to be successful with Sheet Pan Dinners from the very beginning:
– Make sure you start with the right kind of sheet pan. You want something that is fairly heavy duty.  Our favorite is our shiny aluminum pan (we use the "Half Size" in a home oven).  Their low sides helps to create that perfect crisp we are all after.
– Most every single recipe works great with omissions or substitutions. You can never omit the oil, or dressing, as that is what will give your meal the moisture it needs to crisp everything without drying it out. Everything else can be swapped, switched, and arranged to your liking.
– You want your pan to be full, but not over-crowded. Allow room for some circulation, and the possible need for stirring should your food need a toss half-way through the cooking to avoid hot spots. (I've been known to prepare WAY to much to fit in one pan, so I roast the first pan and while we're eating it, I roast the second so we'll have lunch for the rest of the week.)
– Not all the food needs to cook for the entire cook time. I'll often start with my protein, vegetable and starch all together and once my protein has reached temperature I'll pull it off and rest it while everything else cooks so it doesn't become dry and overdone. Don't be afraid to pop open that oven and take care of things.
– This meal style is meant to be fun, casual, easy-going, and quick to pull off. But that doesn't mean it can't be the perfect meal for a crowd or a party. Embrace the fun and enjoy your dinner!
Here's a roundup of some of our very favorite Sheet Pan Meals:
I would be willing to bet that you've got the ingredients for at least one of these sheet pan meals in your house right this very minute. You could be closer than you think to dinner = done.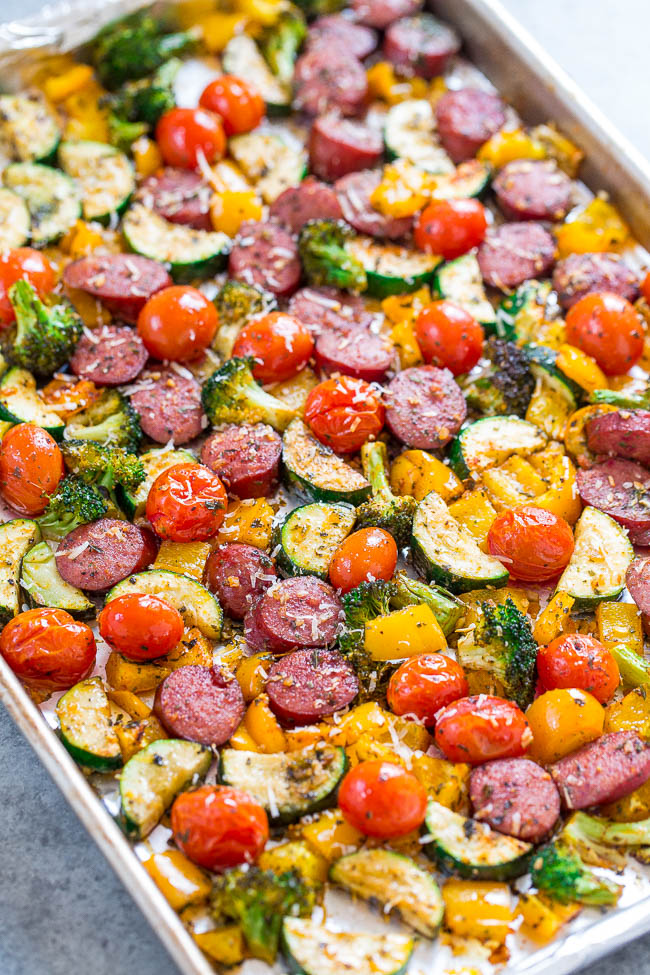 ***START HERE*** if you are nervous about jumping into sheet pan dinners. Easy, simple, foolproof.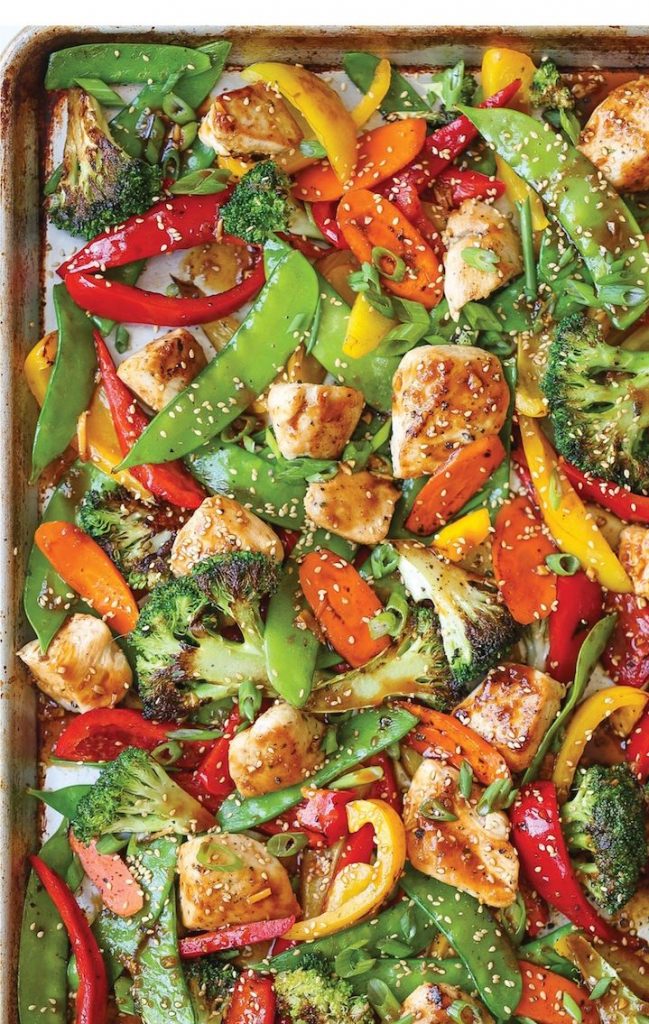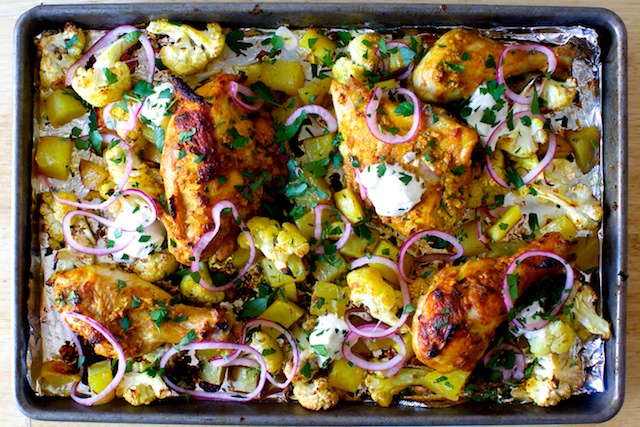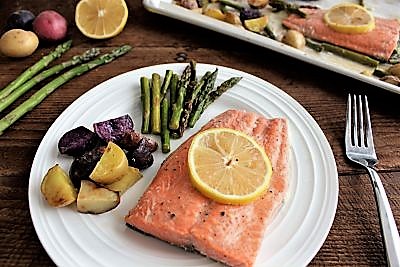 We hope you love this new life with Sheet Pan Dinners in your weekly meal plan. Share with us your favorite Sheet Pan dinners to add to our list!