We strongly believe your kitchen should be stocked with essential tools. They make cooking, cleaning, and eating a more enjoyable process. One tool that serves a purpose in every task is a kitchen towel. The right linen can make all the difference. These three types of towels are efficient, durable, and beautiful – three qualities that make them essential! 1.The Ripple Kitchen Towel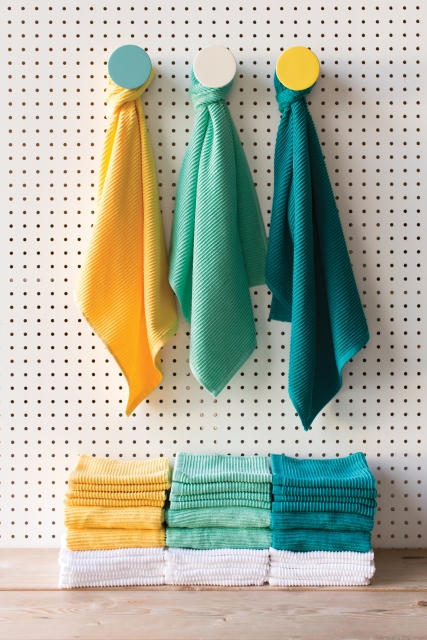 The carefully designed ripples and ridges in the Ripple Kitchen Towel, allow for maximum absorption for the soppiest messes. They work great on the counter or on hands. This type of towel will find a permanent home on your fridge or cupboard – as you'll constantly be reaching for it!
The Ripple Kitchen Towel is made from 100% Turkish cotton. This type of cotton is important because it is extremely soft and extremely durable! You will use (and love!) these towels for years to come because they can withstand serious use.
Generously sized at 18″x28″, this towel can handle your biggest drips and spills. Shop for the ripple kitchen towel here! 
2. The Flour Sack Towel
Flour sack towels mimic old grain bags, which have been traditionally used as kitchen towels for centuries. Made from 100% fine-spun cotton, they are completely lint-free, making them ideal for drying dishes and glasses.
These flour sack towels are generously sized at 20″x30″. They will dry a full sink of dishes with no problem. When you're finished drying, hang to dry. Your flour sack towel will be dried before the sink is full again.
Flour sack towels also serve other purposes in the kitchen. Use in place of cheesecloth for straining fruits, vegetables or cheese. Or place a flour sack towel over a bowl of proofing bread, then wrap your freshly made bread in the towel to preserve freshness. You'll find yourself reaching for this towel again and again! Shop flour sack towels here.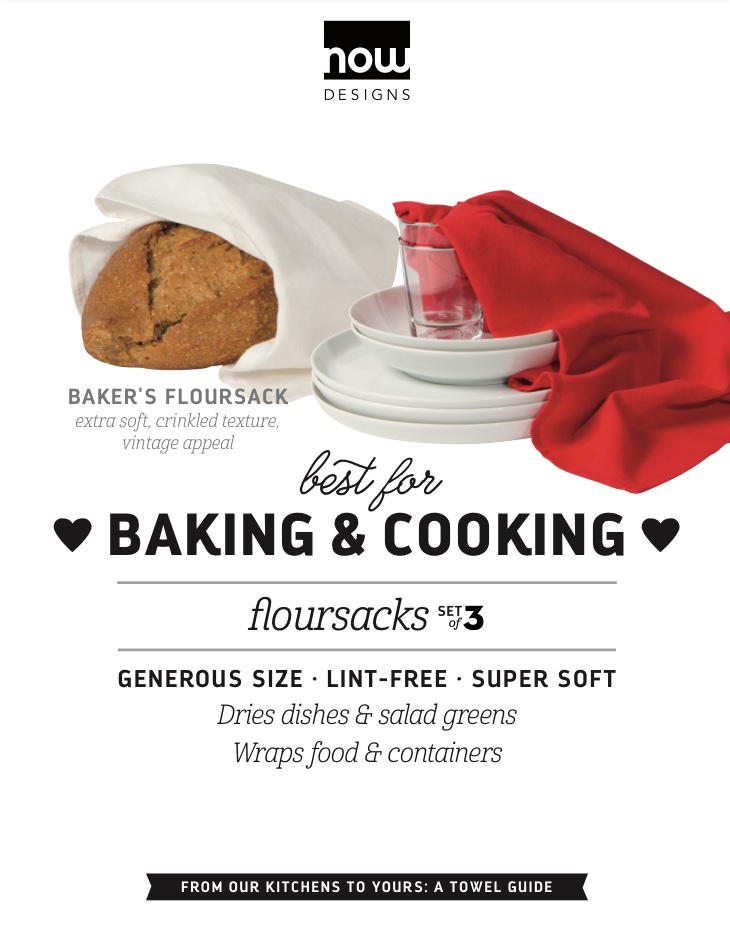 3. The Bar Mop
Traditional bar mops are known for their outstanding absorbency and durability. While they are traditionally used in commercial settings, bar mops now find a home in residential kitchens as well. And for good reason!! They are sure to brighten every kitchen with their efficiency and beautiful colors.
The bar mop is the perfect size to tote around as your cleaning companion. Sized at 16″x18″, you'll love this towel tucked into your back pocket or apron. You'll reach for it for every spill and mess you encounter! Shop bar mops here.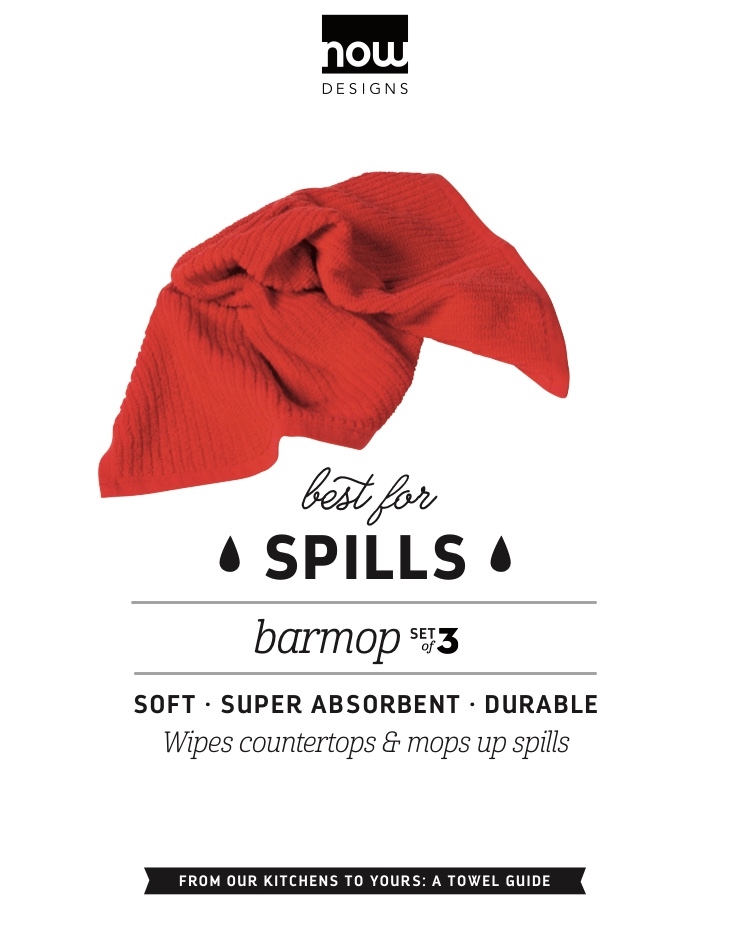 Is your kitchen stocked with these essential tools? Visit online or in-store to stock up on these essential towels today!