While this recipe for molded chocolate is so simple and easy, it does produce some amazingly beautiful and delicious results. John prefers to use polycarbonate chocolate molds similar to these to make his shells. For the decorations on the molded chocolates, John recommends using colored cocoa butter. You can determine the flavor based on the type of nut butter you choose. Another great thing about this recipe is you can make as much or as little as you want. Just be sure to keep a one-to-one ratio of nut butter and chocolate.
If you're looking for more candy-making recipes to add to your collection, check out John's honeycomb and buttercream center recipes.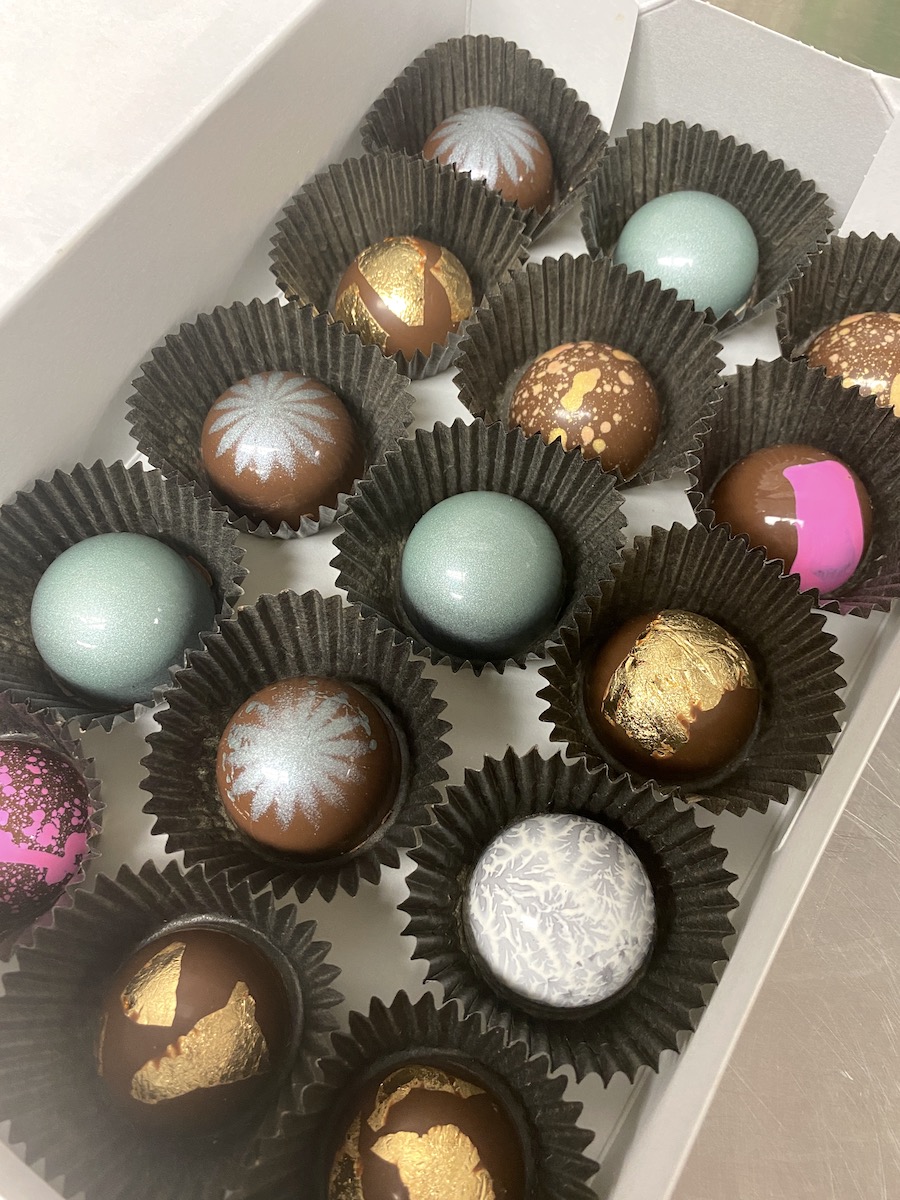 Print Recipe
Upscale Molded Chocolate with John Neil
Ingredients
500 grams chocolate
500 grams preferred nut butter
Instructions
1

Place your gold leaf or cocoa butter decoration in first.

2

Temper chocolate and fill your chocolate molds. Let the shell set and remove excess chocolate. Set the mold aside.

3

Bring chocolate and nut butter to 88-90 degrees. Combine chocolate and nut butter together and mix well.

4

Pour filling into your chocolate mold, cover with base chocolate and scrape excess, and allow time to set up.
Notes
Favorite Flavor Options: Hazelnut Pistachio (best with white chocolate and use Iranian Pistachios) Peanut butter Trader Joe's cookie butter