The long-time tradition of candy making is a craft we cherish here at GYGI. We get many customers in the store who have grown up dipping alongside their mothers and grandmothers. They come to buy the same chocolate their family has purchased every year. Our goal is to help them get their homemade chocolates, especially their buttercream centers, just like their aunts, or grandpas- or even better, to start their own tradition!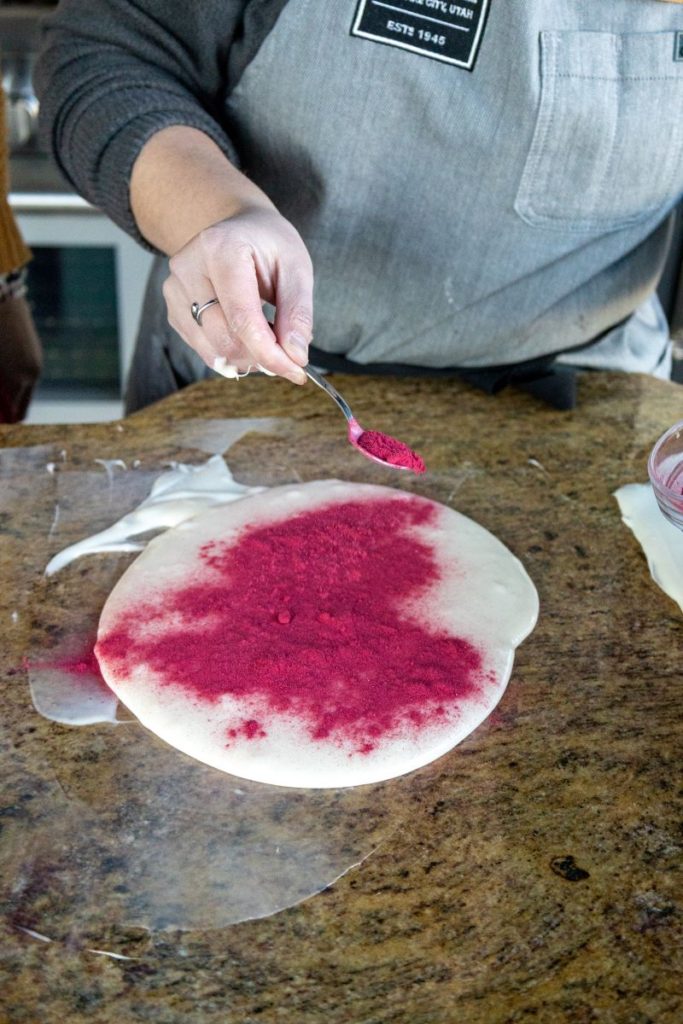 We were thrilled when we found our friend John and his impressive talent with homemade chocolates. He takes the ingredients, the techniques, and his flavors very seriously. When you get a chocolate-covered buttercream center from John, you can taste the care in every single bite.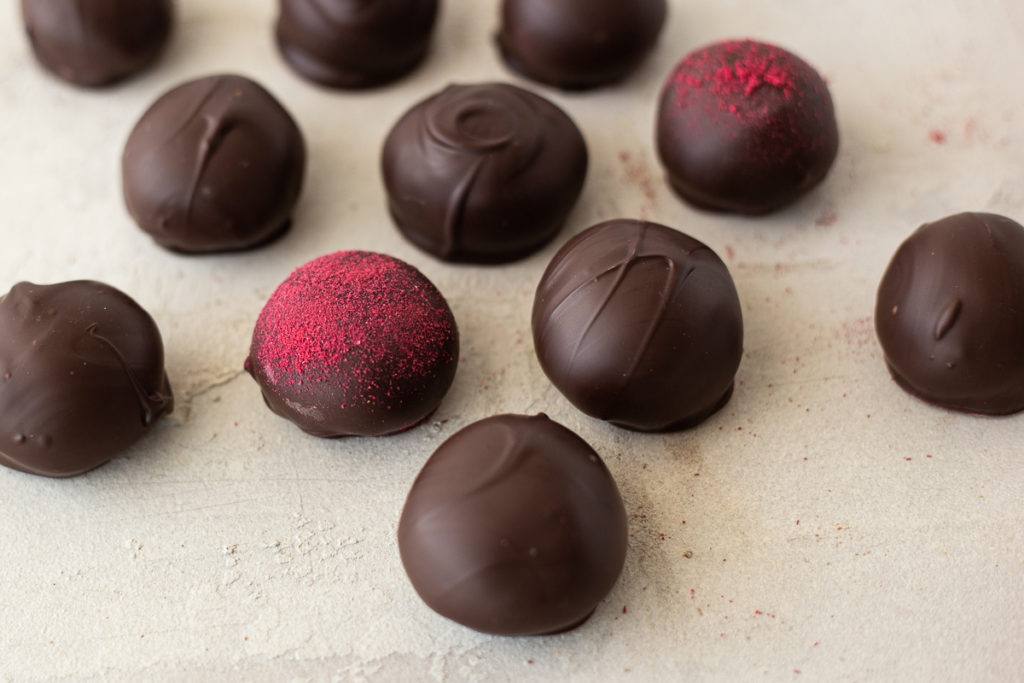 Join John and Heather in the kitchen to show you how to whip up a batch of these tasty buttercream centers.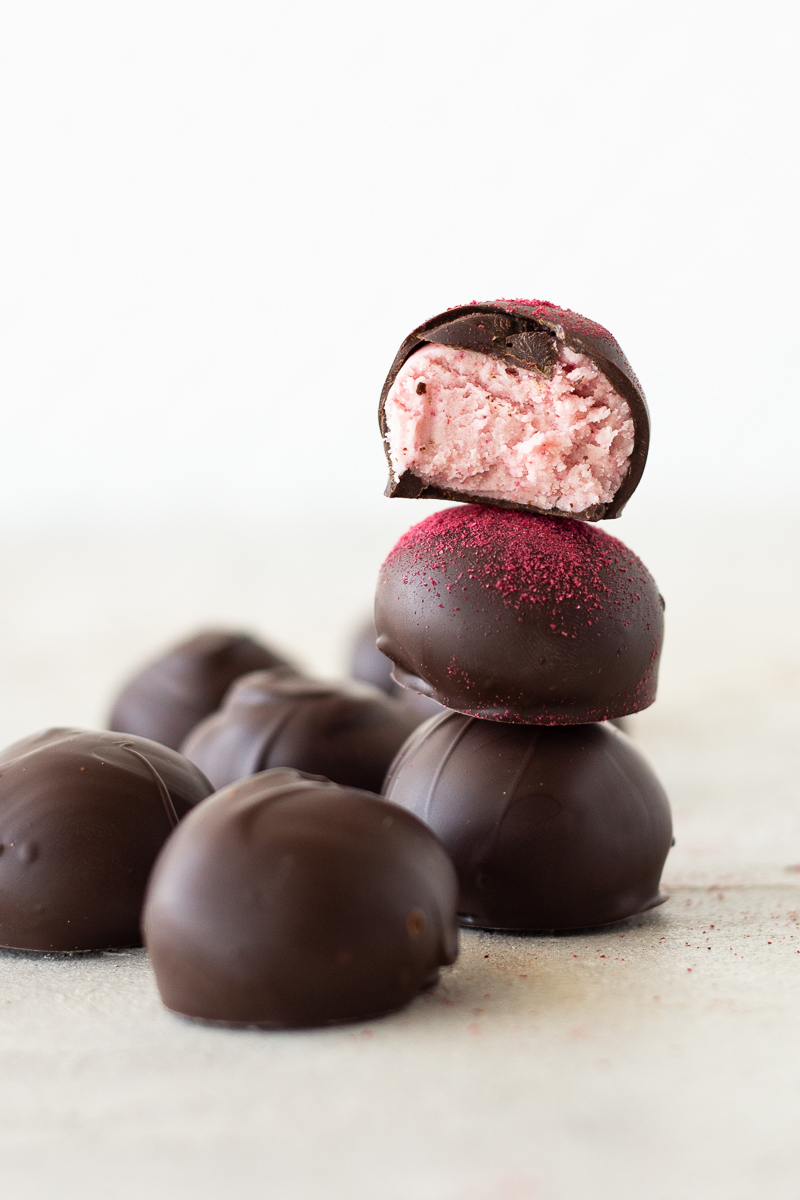 Print Recipe
Ingredients
1 cup heavy cream
½ cup milk
2/3 cup white Karo Syrup
4 ½ cup C&H pure cane sugar
¼ tsp salt
2/3 cup Marshmallow Crème
Instructions
1

Stir all but marshmallow crème in heavy, 6-8 qt. pot. Bring to boil. Cover with lid for 30 seconds to steam down crystals. Continue stirring and cook to 228º F Salt Lake elevation (or 237° F sea level) on a candy thermometer.

2

Remove from heat and pour, without scraping pan, onto marble slab. Let it cool until a flick of your finger into the candy takes a few seconds to recover.

3

Add marshmallow cream and beat with a flat utensil or putty knife until candy begins to lose it's gloss—about 10 min. Let candy rest for 1-2 min. Resume beating until candy begins to stiffen and loses its gloss. Stir in nuts, if you're making fudge.

4

Divide and flavor as desired, or add flavoring to entire batch at beginning. Shape into walnut-sized balls (make a rope, cut, shape in Pam-sprayed hands), place on Pam-sprayed parchment, and let sit, covered, overnight or for several hours to form thin crust. Dip.
Notes
To make other flavors: Raspberry: process 1/2 cup of freeze-dried raspberries in a coffee grinder and sift out seeds using a fine strainer. Beat raspberry powder into the center mixture. Orange Cream: 1 ½ teaspoon Boyajian orange oil, and (if desired) zest of one orange, finely chopped. Lemon: 1 ½ teaspoon lemon oil, and zest of lemon, finely chopped. Chocolate Fudge: Add dark chocolate chunks to fondant as you begin to cook it, and nuts just as it begins to set in the beating process.
. . . . . . . . . . . . . . . . . . . . . . . . . . . . . . . . . . . . . . . . . . . . . . . . . . . . . . . . . . . . . . . . . . . . . . . . . . . . . . . . . . . . . . . . .
The magic of chocolate-covered buttercream centers is all in the type of chocolate you use. John recommends dipping with high-quality couverture chocolate. To learn how to use it correctly, read this post all about tempering couverture chocolate.
Want to learn more about chocolate? Read our Chocolate 101 post.
This buttercream centers post is a part of our 2020 Chocolate Extravaganza. To see a list of all the classes, click here.