Make your party spooky cute with Halloween Pretzel Rods. This sweet and salty snack is an easy treat to make for family and friends!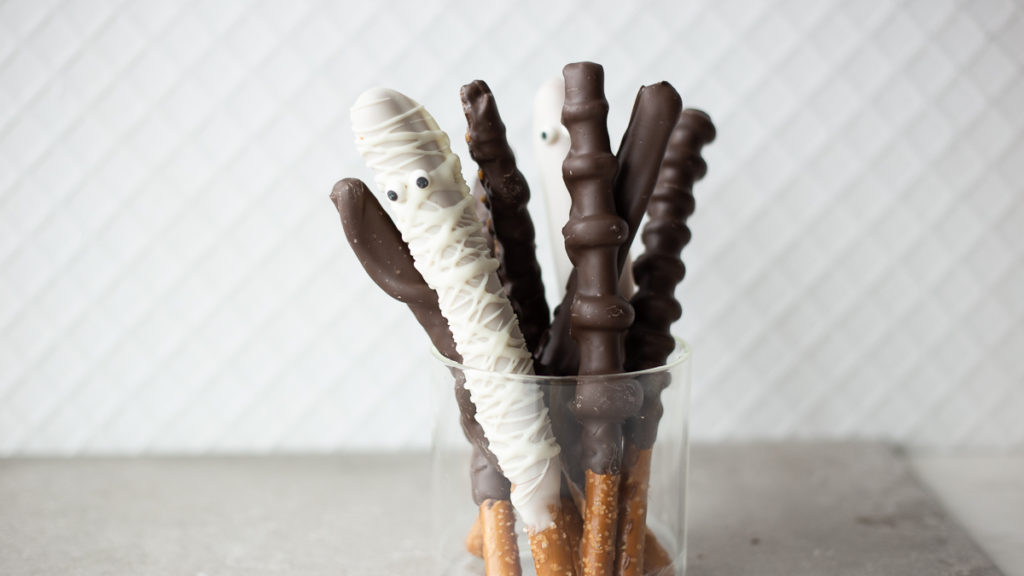 You can start by covering these cuties in a layer of caramel first (learn how to do that over here) Then follow one of these fun ideas to make them all festive and fun.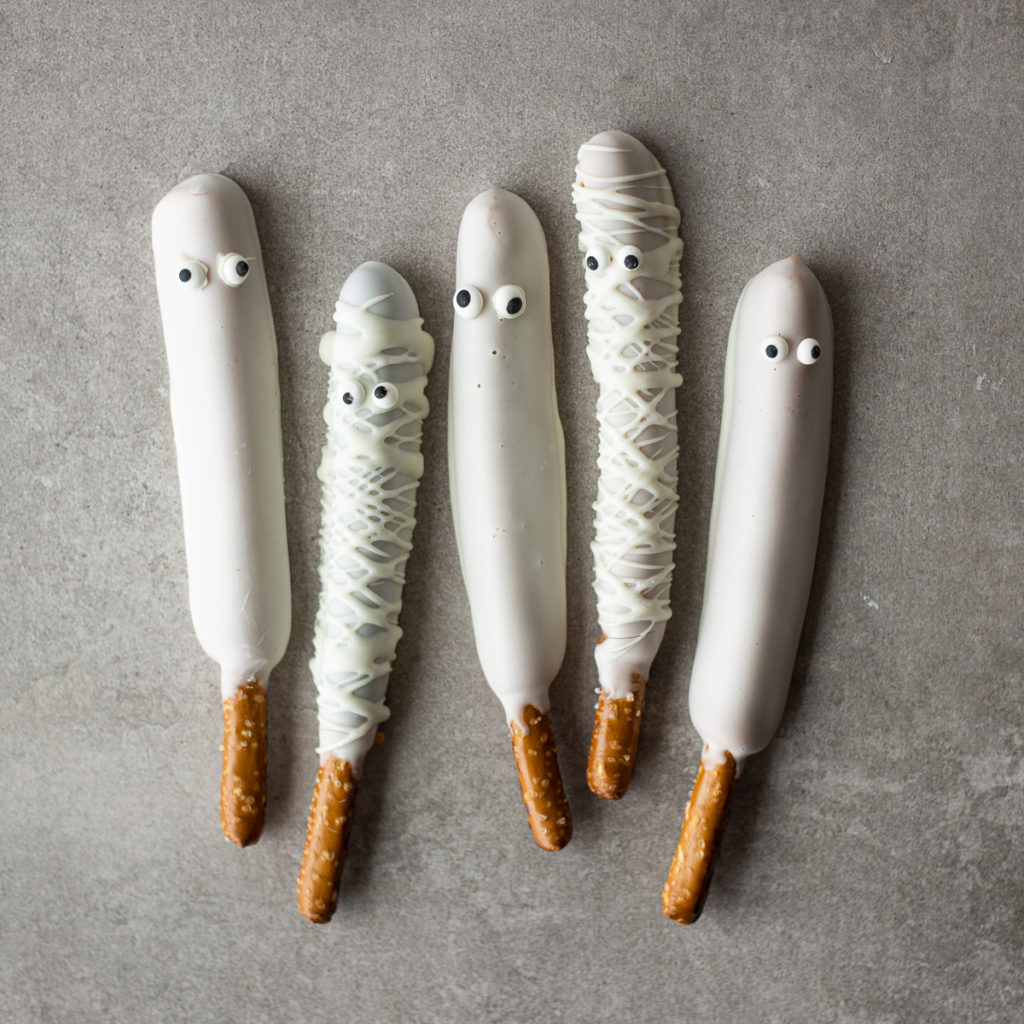 Mummy pretzel rods made with white chocolate and candy eyes. You can dip the rods in caramel and then cover them with chocolate or you can skip the caramel. Dip the rods in melted chocolate and place the eyes before it's dry. After it's dry, drizzle white chocolate back and forth. Even if you cover the eyes, it'll still look like a mummy!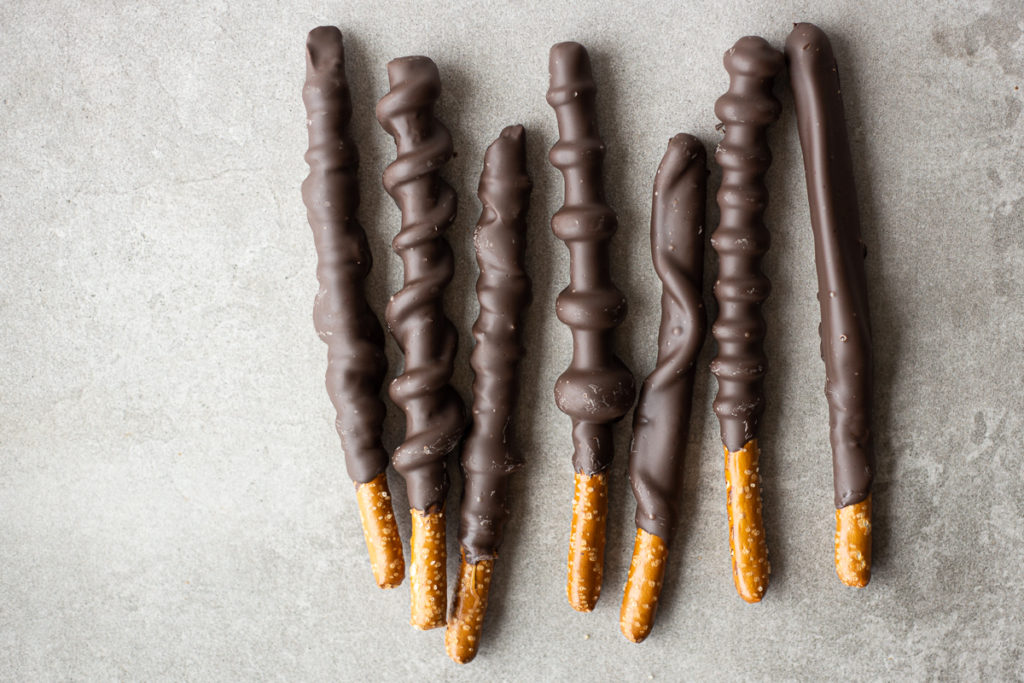 Magic Wands! Use this fun wrapping technique to make some funky and fun "Harry Potter" inspired magical wands. Not only will they make a themed party more fun, the best part about them is you get to eat them up after they've made your night more magical.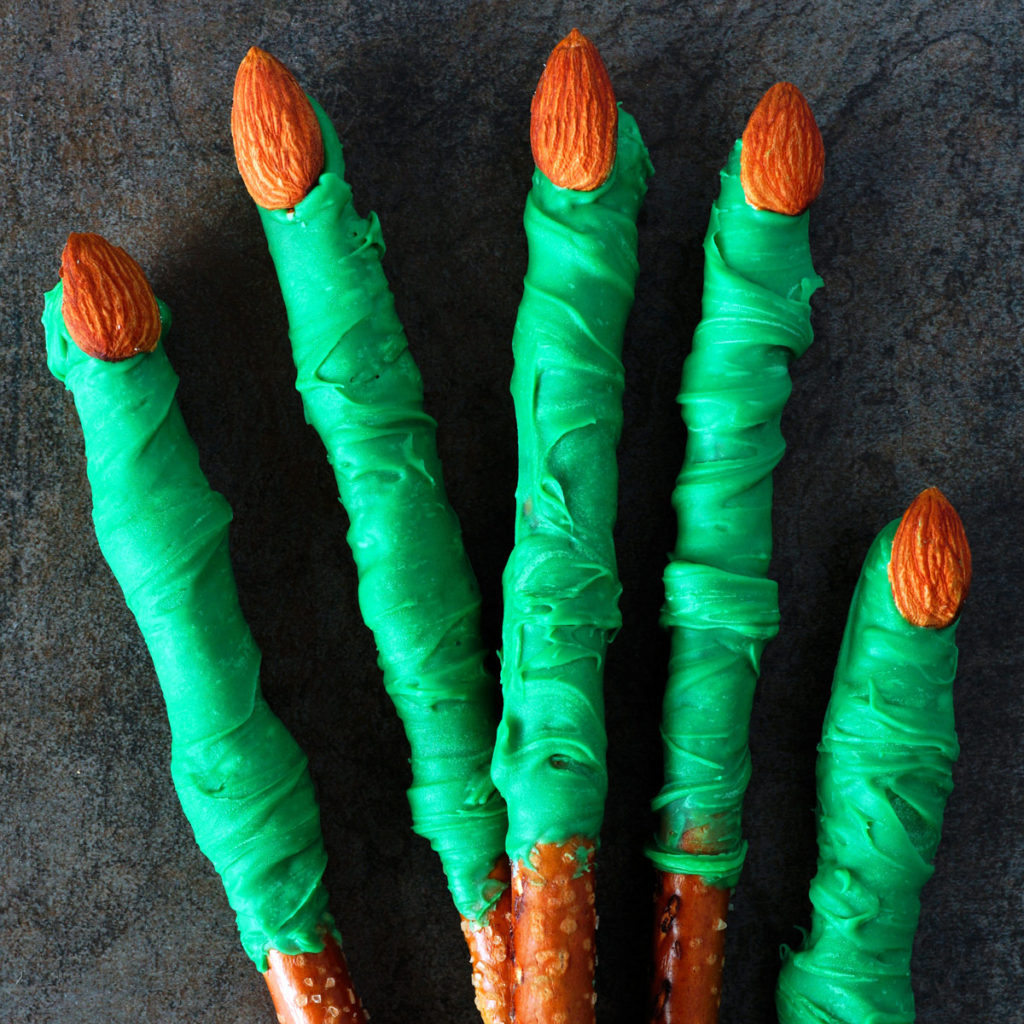 You'll need almonds or almond slices to make witch fingers. Either buy green chocolate or make it with the combination of americolor soft gel and flo-coat. If you don't have flow-coat, your chocolate will seize. Dip the rod in the chocolate. Be messy with it. Add the almonds before the chocolate dries.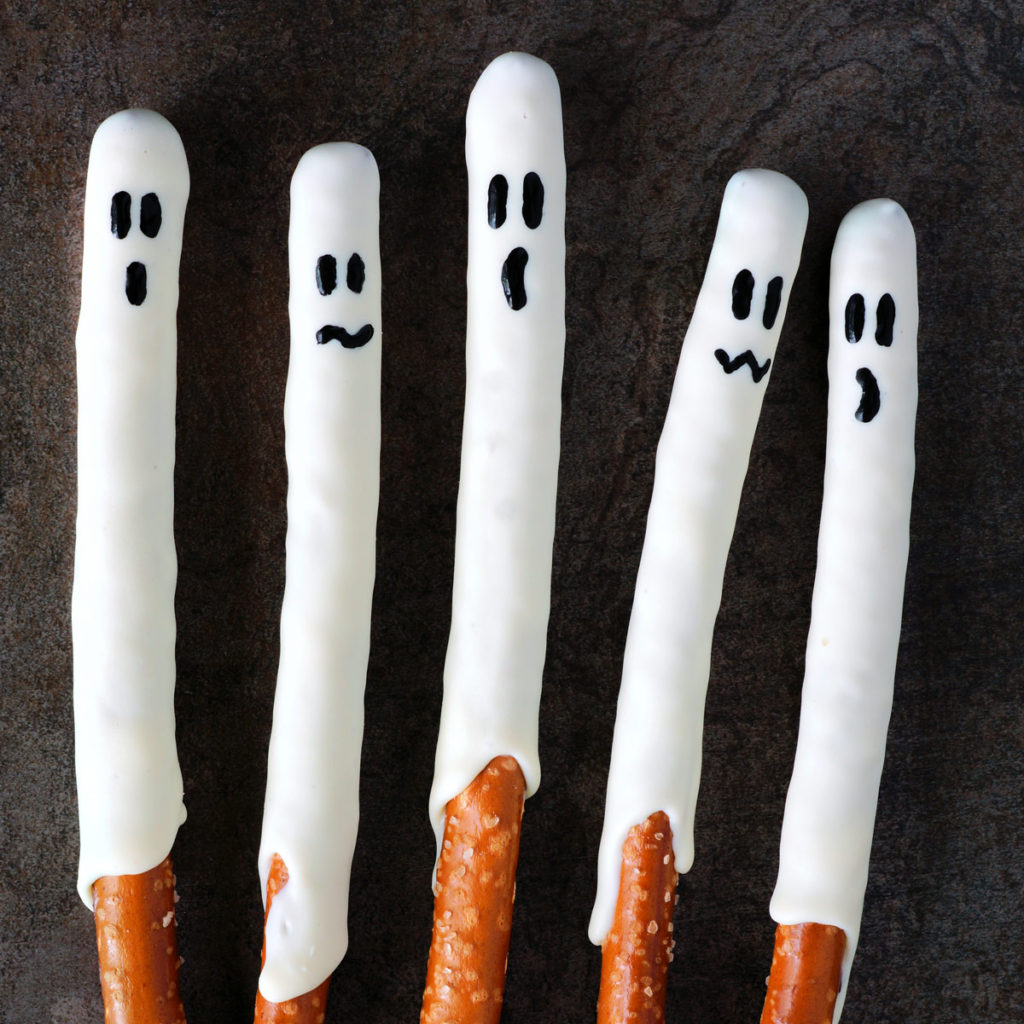 Dip rods in white chocolate and after the majority of the chocolate drips off, hold straight up to make a drippy, uneven end. After it dries, use a black candy writer to make ghost faces.
---
---
Want to learn more ways to use Peter's Caramel? Check out this Guide on the Blog!