Vanilla powder… vanilla extract's sugar-free, alcohol-free, gluten-free replacement.

We're currently recovering from a serious vanilla extract identity crisis. The result has been a thorough evaluation of all the vanilla flavored products we sell at Orson Gygi. Pure extract, imitation extract, artificial flavors, emulsions, and vanilla beans have all been under the microscope.
Now, it's time for Vanilla Powder to be exposed. We've kept this product in our spice cupboard for years, finding it extremely useful for several applications. We've been happy with its performance – a smooth, creamy taste with no bitter alcoholic bite. Now, we want to share our knowledge with you.
What is Vanilla Powder?
Vanilla Powder is a product made from dried vanilla extract combined with a corn starch base. The starch prevents the extract from forming a large, unusable chunk of dried vanilla.
Vanilla powder features the same classic, rich flavor of pure vanilla extract in an all-natural, alcohol and sugar-free powder. This distinction makes vanilla powder ideal for applications that are sensitive to added moisture. It is also suitable for foods that are sensitive to the dark coloring of pure extract.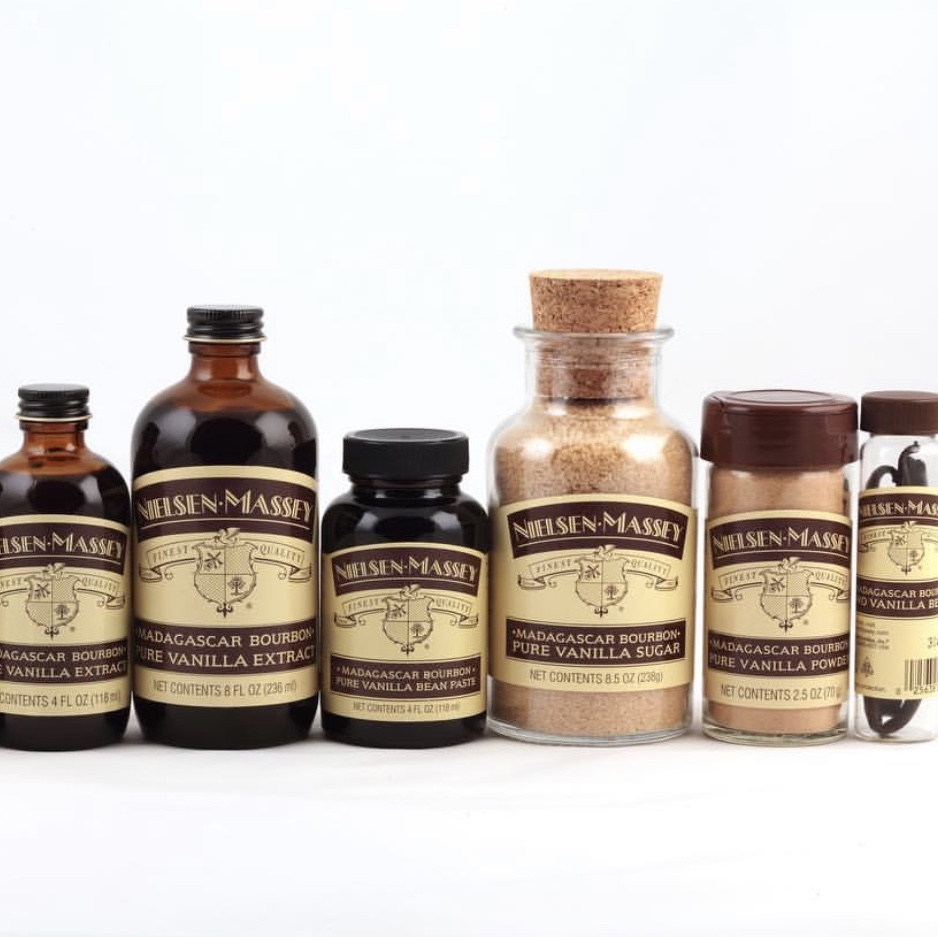 We can fully recommend Nielsen Massey Pure Vanilla Powder. This product is made from the finest vanilla beans, grown and harvested in the Bourbon Islands of Madagascar. The flavor is smooth, creamy, and vanilla forward. Containing two ingredients (vanilla bean extractives + food starch), this powder has an all-natural, pure vanilla flavor making it a suitable replacement for extract.
But, not all vanilla powders are created equally. Many contain sugar (or one of sugar's nicknames – dextrose, evaporated cane juice, sucrose, etc.). Others are made from artificial vanilla flavoring. The intended use for these products is to be a topping for drinks or cakes, not as a substitute for vanilla extract.
If you're not sure which product you have, just check the ingredients. Sugar = Topping.
How do I use Vanilla Powder?
Using vanilla powder is easy! It is equivalent in potency to extract. So, if your recipe calls for 1 teaspoon of extract, use 1 teaspoon of powder.
Where should I use Vanilla Powder?
Vanilla powder is great in dry baking mixes. Combine the required flour, sugar, leavening agent, etc and add a burst of vanilla with pure vanilla powder. Great for cookie, brownie, and cake mixes.
We also have developed a love for instant oatmeal mixes. Prep all your ingredients in advance and you've got a quick and easy breakfast option for busy mornings. You'll love the customizable flavors and you'll definitely love a teaspoon of vanilla powder in your mix! It makes the oatmeal feel sweet and creamy (without excessive amounts of cream and sugar!).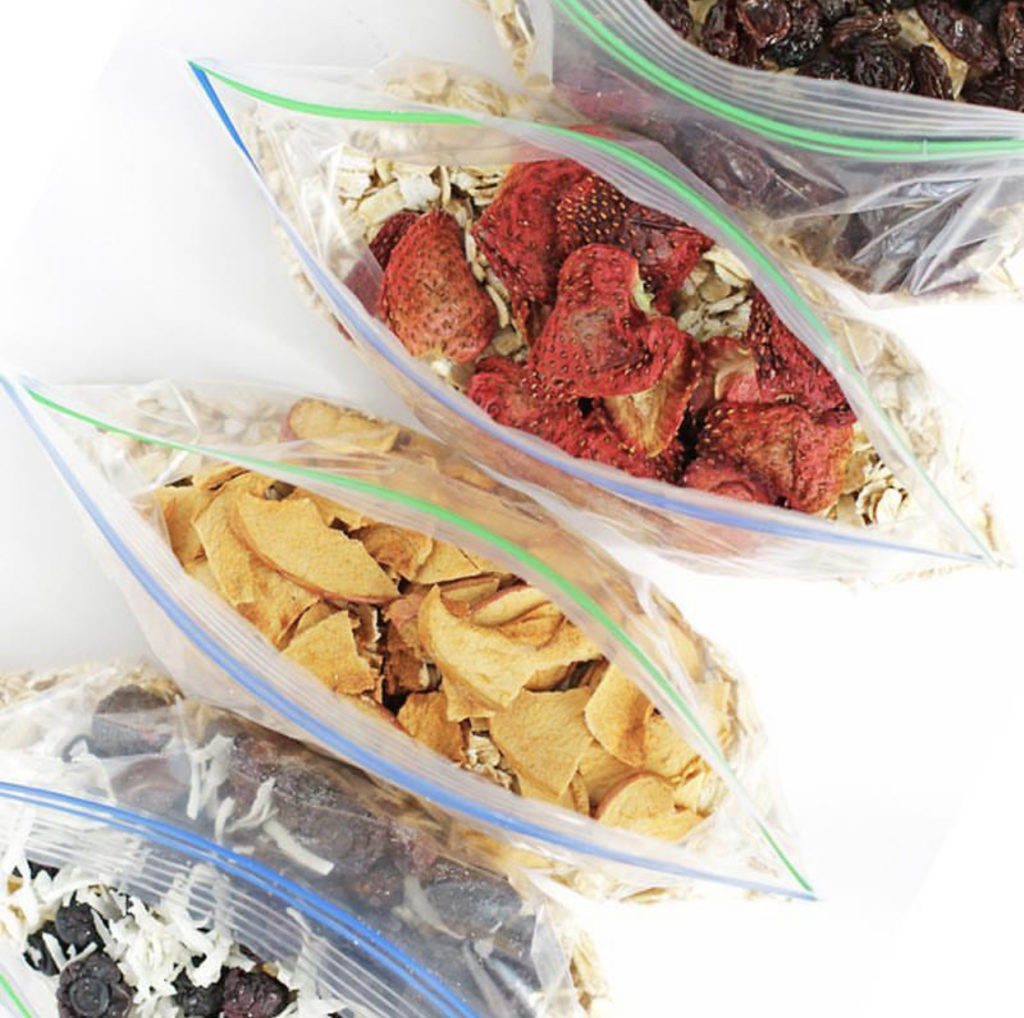 Vanilla powder is a pale, creamy color, making it a fantastic natural option for white cakes and white buttercream. Pure Vanilla Extract and Vanilla Bean Paste are dark in color, tinting your white batters and frostings. Clear Vanilla Extract is a great option, if you're not adversed to the imitation flavoring. But, if you're wanting a white color with a natural flavoring, vanilla powder is your very best option.
I also adding 1/2 – 1 teaspoon of Pure Vanilla Powder to my morning coffee. It mixes easily and doesn't leave a cloudy residue. The flavor is natural and pure and delicious. It's also fantastic in heated milk or hot chocolate or tea. I'd sip just about anything with this delicious vanilla in it! Try this recipe from Love and Olive Oil.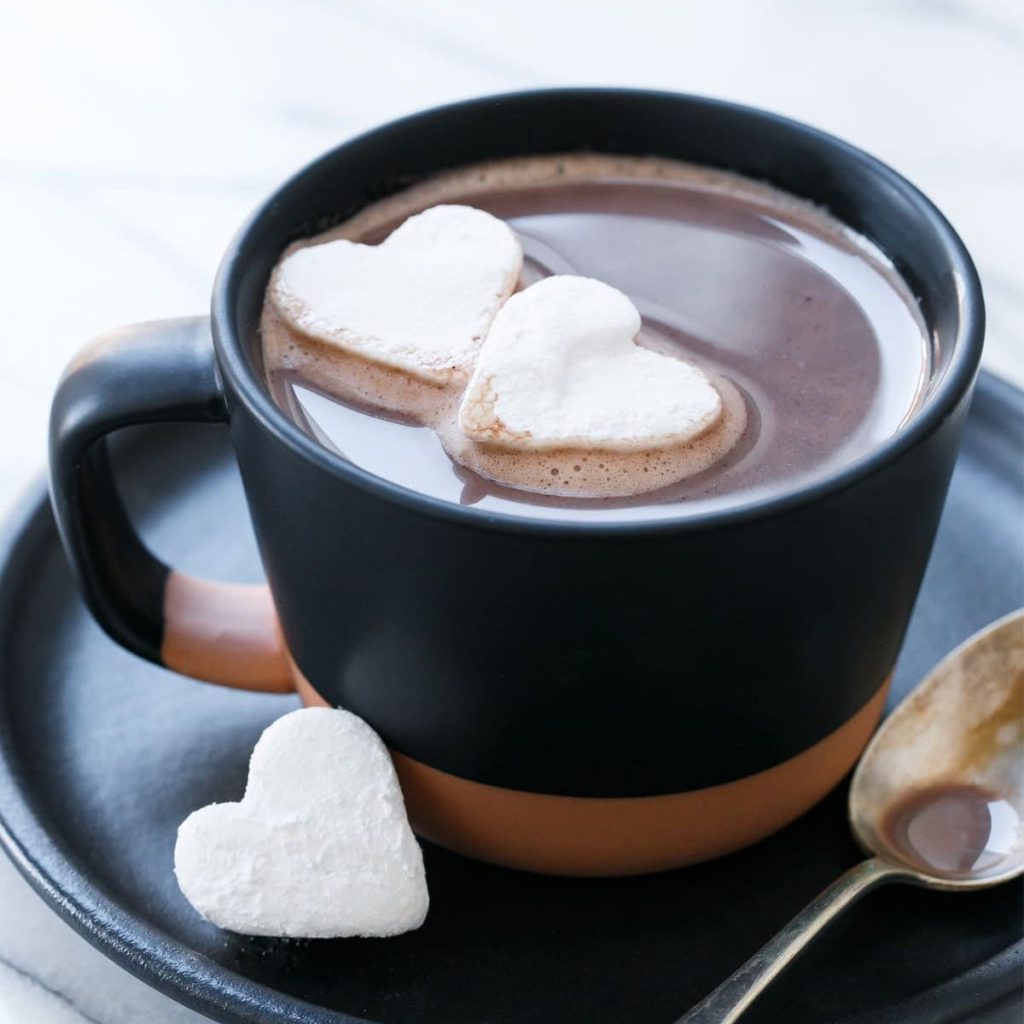 We love to drink our vanilla steamed milk with some cinnamon vanilla toast. Simply add a couple tablespoons powder to a cinnamon sugar mixture. Sprinkle this on freshly taste bread, for a true breakfast of champions.
Our final suggestion for using Pure Vanilla Powder, is to add it to your meat and veggie spice blends. The mellow vanilla flavor enhances mixes that contain a little brown sugar! Add a little heat (chili powder or paprika) and you have a match made in heaven. Try this rub from Nielsen Massey to get you started.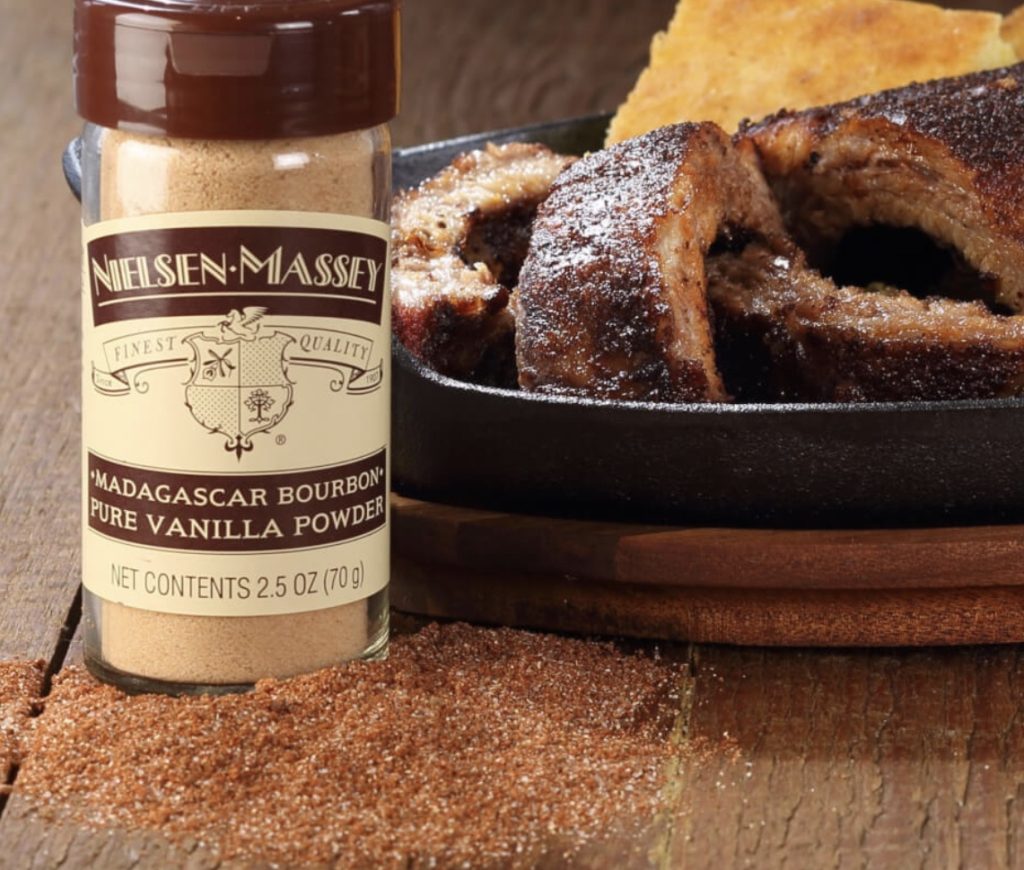 Vanilla Powder is so versatile! Use it in place of vanilla extract in any recipe. Just keep in mind the 1:1 ratio and you are good to go!
Vanilla Powder Topping
There is another product on the market, disguising itself as vanilla powder. But instead of containing pure vanilla extractives and food starch, it is usually full of other additives – mostly sugar!
This vanilla powder is generally lighter in color, as it doesn't contain any real vanilla. You can also sniff it out by checking out the ingredients. If it lists sugar as one of the top three ingredients, this is meant to be used as a topping, rather than a replacement for extract.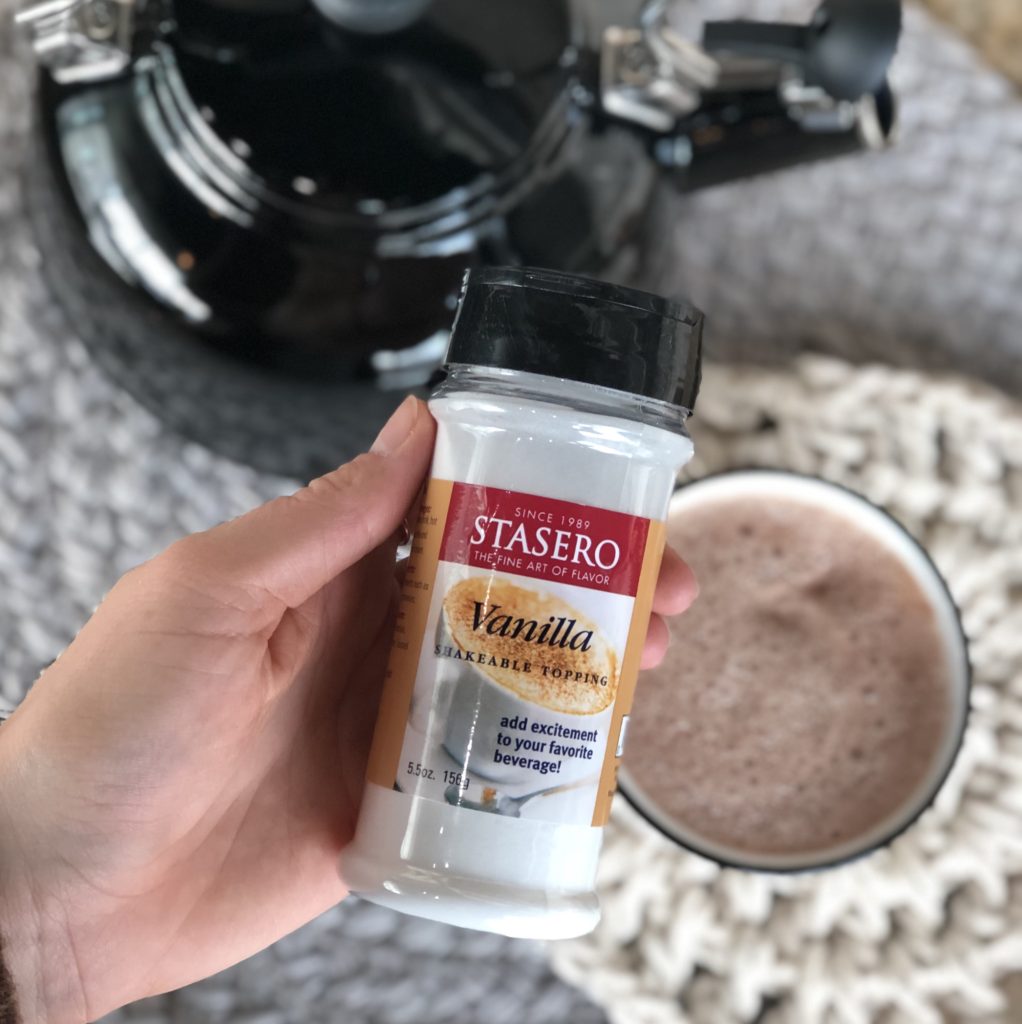 This is not to say that this vanilla powder topping is a bad thing! In fact, its a rather delicious topping for drinks and baked goodies! Just don't get it confused with the Pure Vanilla Powder. Vanilla Topping just doesn't have enough oomph to replace vanilla extract.
Try some vanilla powder today!
Which recipe will you be trying first? I suggest adding a dash to your morning drink. Then add some to your favorite cookie recipe! Let the mellow, creamy flavor convince you that Pure Vanilla Powder has a place in your pantry.