This chocolate cake entremet is a showstopper. Chef Oscar Ortega demonstrated how to make the components and assemble the cake during our Gygi Chocolate Extravaganza.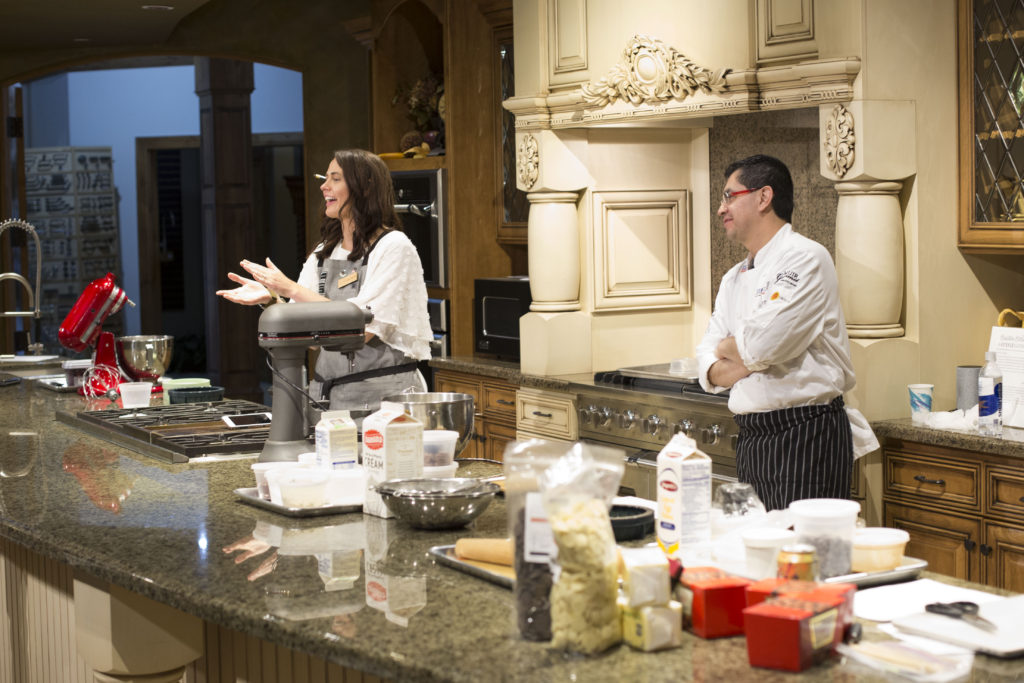 With chocolate, black currant, and hazelnut, this dessert is sweet and tart and delicious in every way.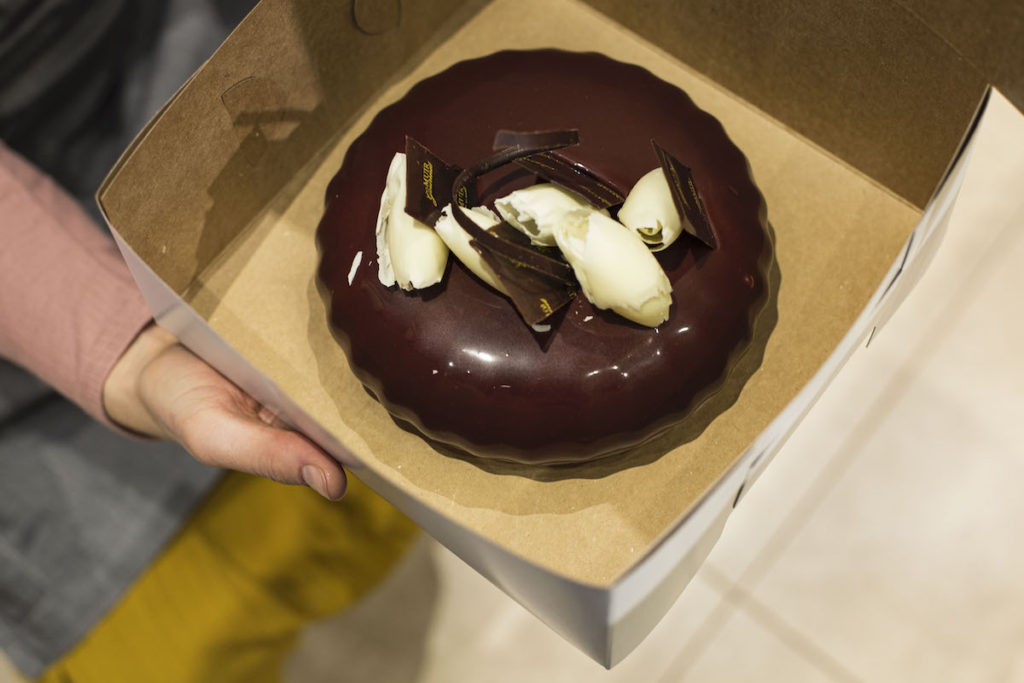 Use a silicone mold to form the cake, if you're making this with all the components. Or just use one or two of the components to add to another dessert.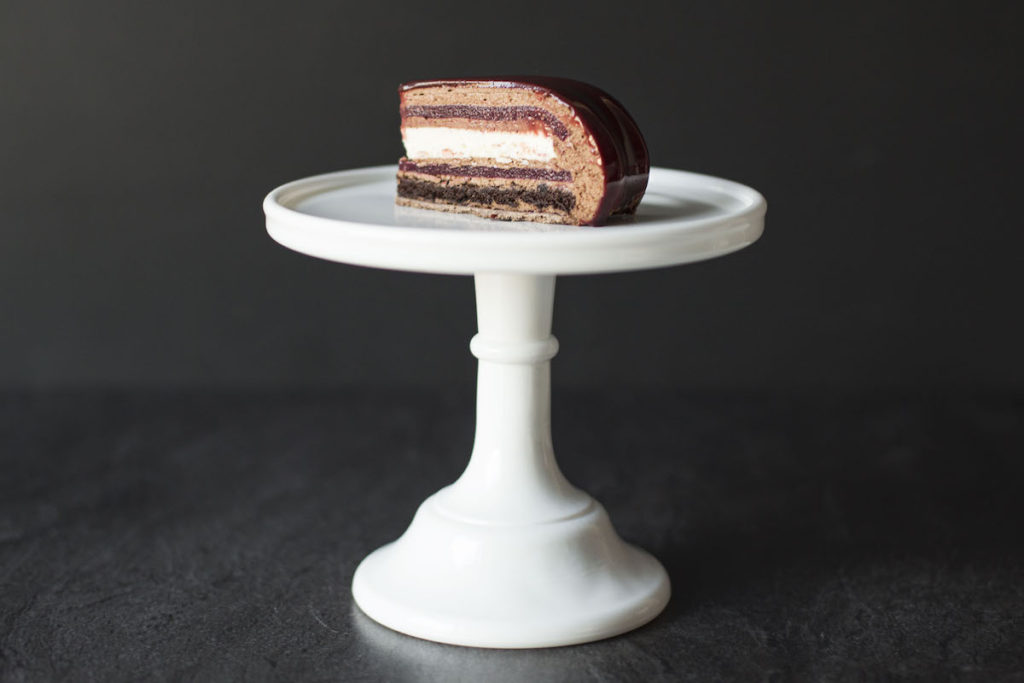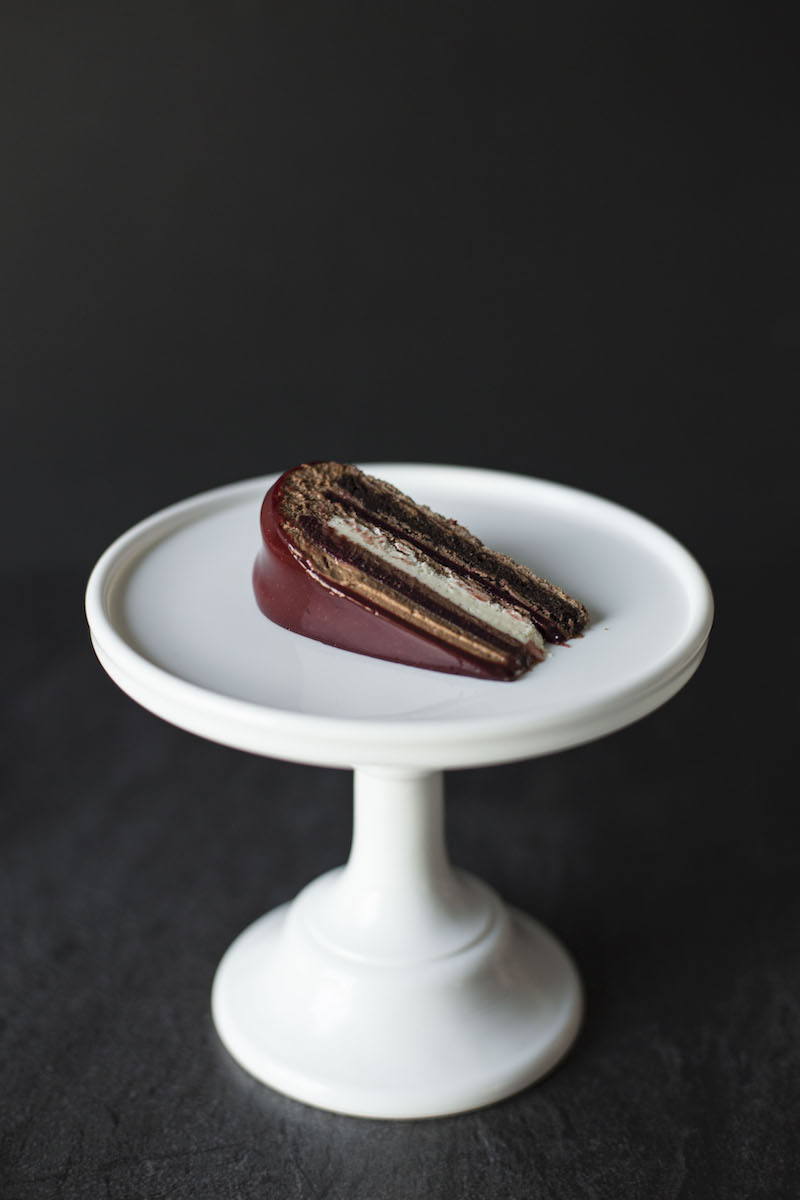 Print Recipe
Ingredients
FEUILLETINE CRUNCH
90 grams feuilletine
60 grams hazelnut praline paste
110 grams milk chocolate
16 grams butter, soft
MASCARPONE VANILLA CREAM
500 grams mascarpone cheese
150 grams sour cream
12 grams gelatin
110 grams egg yolks
130 grams granulated sugar
12 grams vanilla paste
200 grams whipped cream
CHOCOLATE FLOURLESS SPONGE
100 grams powdered sugar
100 grams almond flour
80 grams cocoa powder
300 grams egg yolks
100 grams sugar
400 grams egg whites
100 grams granulated sugar
CHOCOLATE HAZELNUT MOUSSE
560 grams heavy cream
120 grams hazelnut paste
400 grams couverture chocolate, 60%
8 grams gelatin
230 grams egg yolks
150 grams sugar
75 grams water
500 grams whipped cream
CASSIS GELEE
200 grams black currant puree
40 grams glucose syrup
30 grams inverted sugar
9 grams silver gelatin
CHOCOALTE PRALINE GLAZE
300 grams sugar
300 grams glucose
250 grams water
200 grams condensed milk
75 grams hazelnut praline paste
35 grams gelatin
300 grams dark couverture chocolate
red food coloring
Instructions
2

Melt together the chocolate and butter. Add hazelnut paste. Stir through. the feuilletine until fully mixed. Roll out to desired height between 2 silpats. Allow to set in the cooler. Cut out bases with a cutter.

4

Combine mascarpone and sour cream. Combine sugar and water and cook to 140 degrees celsius. Add syrup to egg yolks. Melt the gelatin and add to yolks and vanilla. Add yolks meringue to. cheese mixture. Fold in whipped cream.

5

CHOCOLATE FLOURLESS SPONGE

6

Combine powdered sugar, almond flour, and cocoa powder. Make yolks meringue with sugar. Make white meringue with sugar. Add powders to yolks mixture. Fold in whites meringue. Pour on a sheet pan and bake.

8

Combine gelatin with chocolate. Bring cream to a simmer and add hazelnut paste. Blend with a hand blender. Add cream to chocolate and emulsify. Combine water with sugar and cook to 150degrees Celsius. Add syrup to yolks to make meringue. Add whipped cream to chocolate ganache. Add half of the yolk meringue in chocolate. Add rest of the whipped cream. Fold in yolk meringue.

10

Soak and strain gelatin. Bring the puree, glucose and inverted sugar to a simmer. Remove from heat and stir in gelatin.
Tools and Ingredients