Vanilla extract is a baking necessity. But, the rising cost of pure vanilla extract lead to an evaluation of our vanilla consumption. Last year, we conducted a taste test to determine which vanilla products could work as a substitute for expensive pure extract. You can read more about our vanilla research and the 2019 taste-test results here.
Now, a year later, we decided to host another taste test – curious to see if the results would be the same or at least similar. We hosted a tasting party and filled our kitchen with 50 vanilla enthusiasts.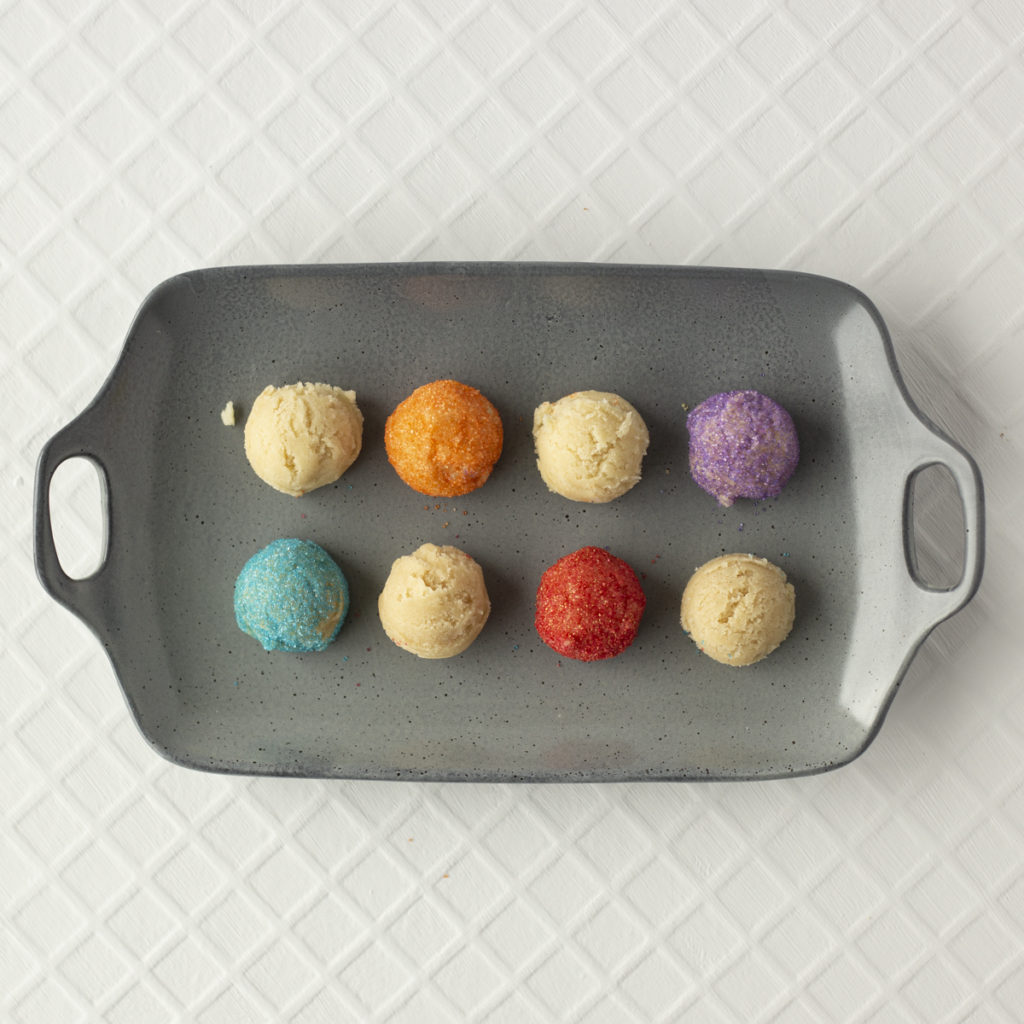 We made five batches of cookies and 5 batches of vanilla buttercream frosting using a different type of vanilla in each batch.
Then the tasters began the tasting. They scored the cookies, giving their favorite 5 points, their least favorite 1 point, and so on. They did the same with the frosting.
We chose a variety of vanilla products, each of them with their own characteristic features:
After the tasting, our trusty helpers tallied all the votes. Here are the results: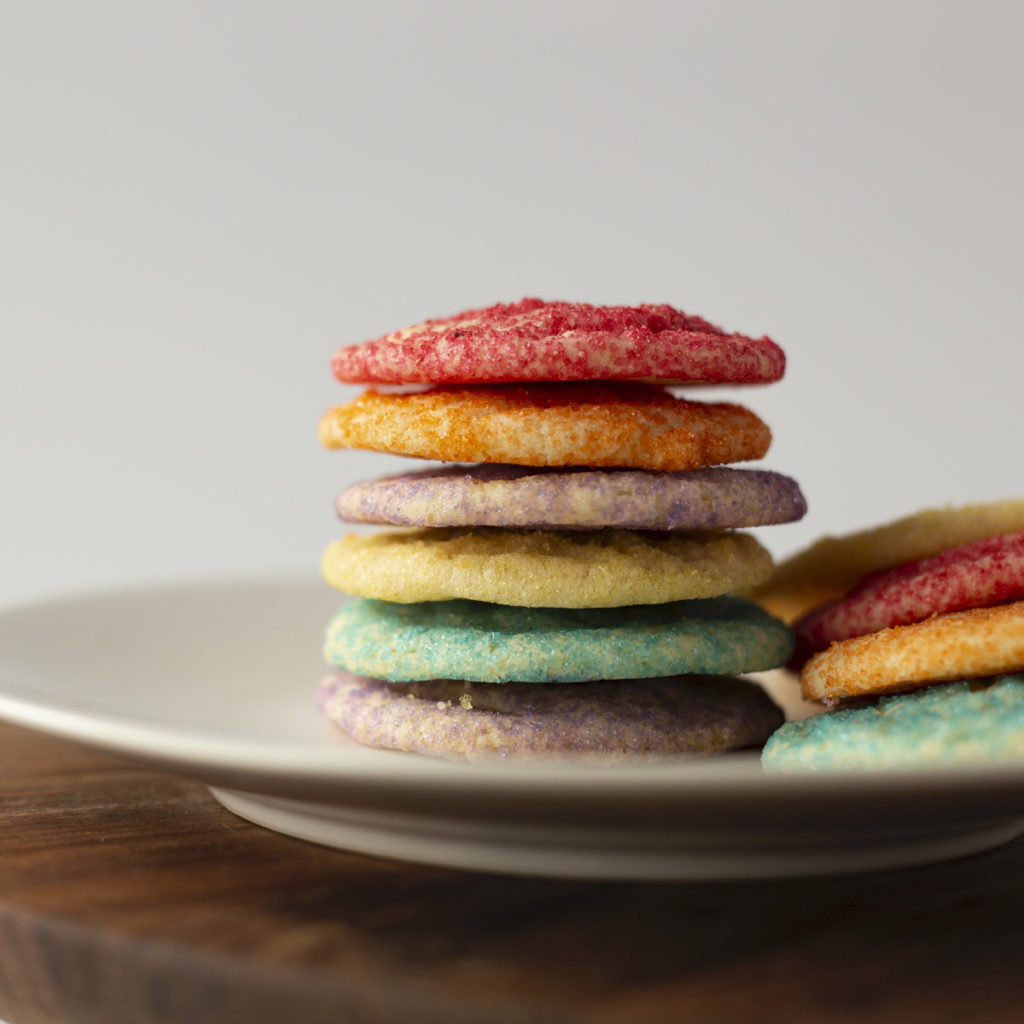 COOKIES
# of
Votes
% of
Votes
Taster
Comments
Price per
Ounce*
Lorann
Butter Vanilla
Emulsion
146
22%
"Subtle flavor"
"Perfect"
"Ok"
"Butter smelling"
$0.62
Blue Cattle Truck
Mexican
Traditional Vanilla
145
22%
"Neutral"
"Almond-ish"
"Smooth"
"Bitter"
$2.25
Nielsen Massey
Madagascar Bourbon
Vanilla Bean Paste
131
20%
"Best tasting"
"Smooth flavor"
"Lacking flavor"
"Muted"
"Tasted too flour-y"
$6.25
McCormick
Clear Imitation
Vanilla
130
20%
"Stronger flavor"
"Tangy"
"Classic sugar cookie"
"Almost perfect"
"Very subtle"
"Bland"
$0.34
Nielsen Massey
Madagascar Bourbon
Pure Vanilla
107
16%
"Tasted more savory"
"Most pronounce
vanilla"
"Fruity"
"Smells alcohol based"
"Blah"
$5.37
Did you notice how close the votes were? Just one point difference for first and second place! And again – one point between third and fourth place!
Also, peek at the comments! They are all over the place!
This reinforces the idea that there is no such thing as a one-size-fits-all vanilla! Everyone has their own taste preference and should therefore use the vanilla that best suits their tastebuds!
The results also indicate that the most expensive vanilla doesn't necessarily mean it will be the best tasting vanilla, especially when used for baking!
Pure vanilla extracts have a high alcohol content (at least 35%). When exposed to high heat (ie.baking) the alcohol breaks down and with that, the vanilla flavor is compromised. This diminishes the nuanced profile tasters love in a pure extract.
Therefore, using pure vanilla extract in most baking applications is not necessary. You can get a great flavor (maybe even better!) with less expensive alternatives.
FROSTING
# of
Votes
% of
Votes
Taster
Comments
Price per
Ounce*
Nielsen Massey
Madagascar Bourbon
Vanilla Bean Paste
177
25%
"Smooth"
"Best flavor"
"Pretty alright"
"Tastes like ice cream"
"Can't really taste vanilla"
$6.25
Blue Cattle Truck
Mexican
Traditional Vanilla
156
22%
"Nice flavor"
"Strong but not overly"
"Nutty"
"More complex flavor profile"
"Most vanilla-y"
"Meh"
"More robust flavor"
"Floral-y"
"Not as good"
$2.25
McCormick
Clear
Imitation Vanilla
135
19%
"Not strong"
"Meh – not bad though"
"Flat- bland"
"Really vanilla-y aftertaste"
"Lots of depth"
"Buttery"

$0.34
LorAnn
Butter Vanilla
Emulsion
117
17%
"Very buttery vanilla taste"
"Tastes buttery"
"Store brand flavor"
"Tasted like butter – not a lot of vanilla"
"Don't like the aftertaste"
"Strong – in a pleasant way"
"Feels like its trying too hard"
"Doesn't taste real"
"Grocery store icing"

$0.62
Nielsen Massey
Madagascar Bourbon
Pure Vanilla Extract
111
16%
"Classic vanilla buttercream flavor"
"Meh – but its still frosting"
"Subtle"
"Anise aftertaste"
"Clean"
"Strong Flavor"
$5.37
Excited to see the vanilla bean paste come through as the winner in this 2020 taste-test! We didn't include this option in our last taste-test, so we wondered how it would perform. It was a clear winner!
Frosting was an ideal canvas for this vanilla taste-test. Adding robust vanilla flavors to simple butter and powdered sugar allowed the real flavor of the vanillas to shine through. Without being exposed to heat, the strength and the taste of the vanilla was exposed to the tasters.
CONCLUSION
There is room for all the vanilla. We stock all of these products in our kitchen at Orson Gygi. We use all of them, because some of them work better in certain applications. Butter Vanilla Emulsion is great for baking! We use this (or another emulsion flavor) in cookies. We use Mexican Vanilla and Madagascar Vanilla interchangeably for frostings. With their varying flavor profiles, we find them both to be delicious. When we want a bright white frosting, cake, or cookie, we definitely use clear vanilla extract. With no coloring, it is the best option for pure white results. And vanilla bean paste – we can't quit it! With it's distinctive specks of vanilla and smooth taste, we pull this out when we're feeling fancy – vanilla bean frosting, ice cream, pudding, creme brûlée. It can't be beat.
Now, if you came here looking for a single vanilla recommendation, we don't have one for you. We can't pick one vanilla, because we love them all. We can, however, suggest that you do your own vanilla taste-test. Try some new products and decide which ones are you favorite. We'd love to hear what type of vanilla your tastebuds prefer!
Want to learn more about these vanilla products? Click here. Ready to shop? Click here.