If you missed out on the Gygi Grilling Gala, you missed out on this delicious Beef Shawarma from Chef Brandon! Don't worry though, Chef Brandon was so kind to let us share his recipe with you. Beef shawarma consists of a savory marinade, and red and/or white sauce served on delicious bread. This will quickly become one of your favorite grilling recipes!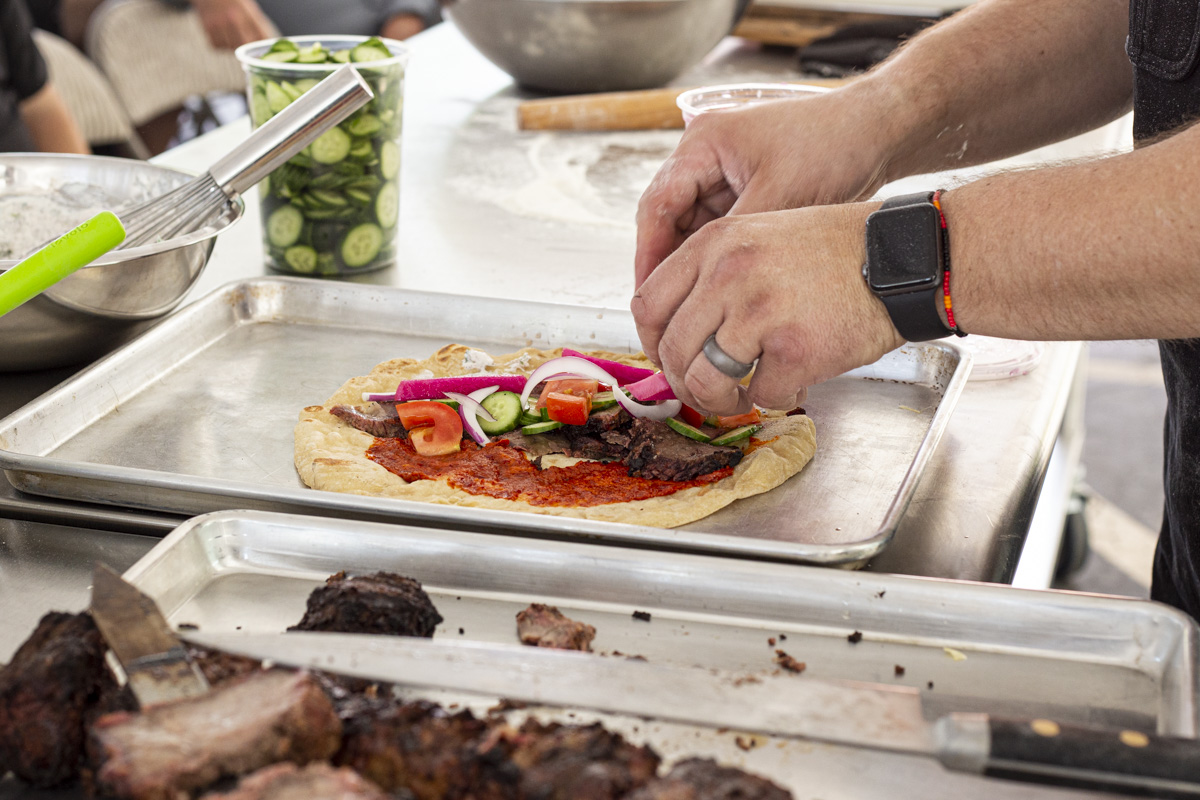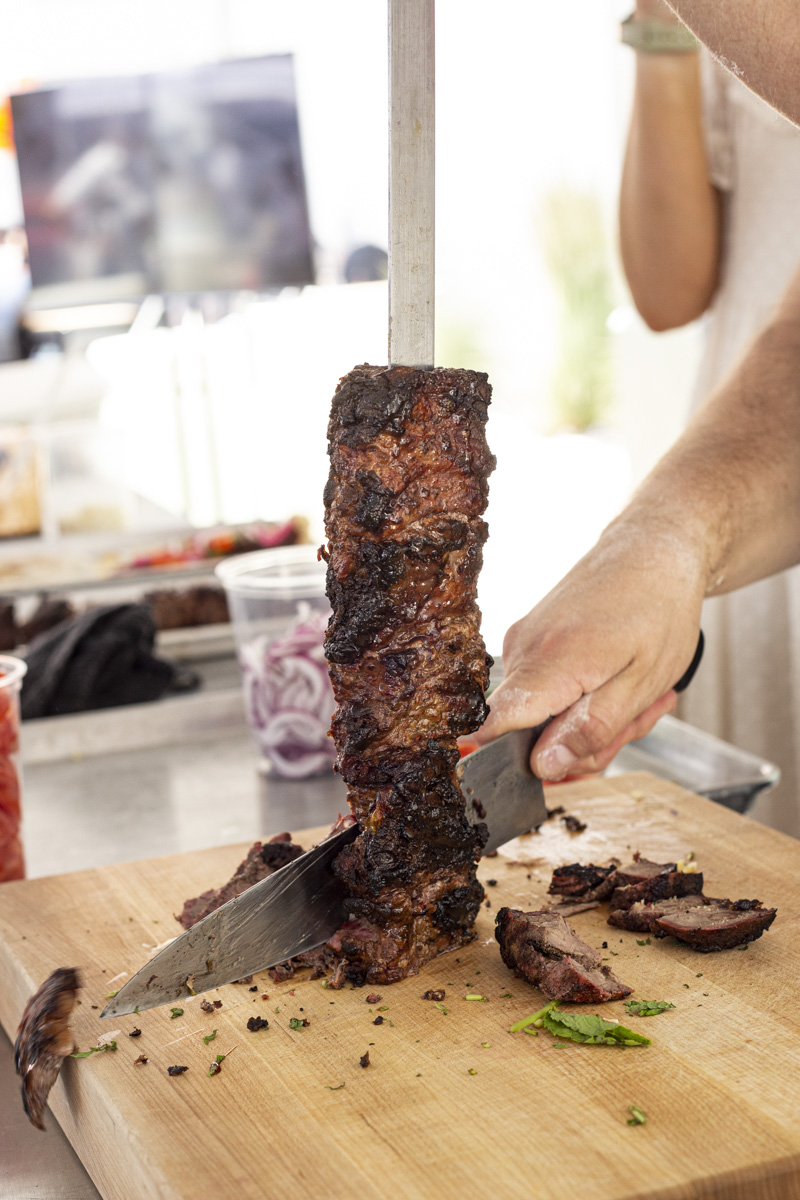 Print Recipe
Beef Shawarma
This recipe includes a beef marinade, red sauce, white sauce, and shawarma bread!
Instructions
1

Shawarma Beef and Marinade:

6

1 tablespoon Aleppo pepper

13

4 tablespoons Pom molasses

24

Shawarma bread (pita style):

27

150 g sourdough starter (optional)
Notes
For the beef shawarma, mix everything together and let marinate overnight or up to 3 days in the refrigerator. For the red and white sauces, mix the ingredients in a bowl and then set aside. For the Shawarma bread, mix flour, water, starter and yeast in a mixer or by hand until no dry flour is left. Cover and let rest for 20 minutes. Mix in additional ingredients. Cover and let rest 20 minutes. Perform a stretch and fold. Let rest 20 minutes. Divide in 150 g portions, roll into a ball, and cover. Let proof 30 minutes. Roll out flat and cook on a griddle or grill until puffed and golden.