a.k.a. Our Dutch Oven Expert
Summertime is the perfect time to break out your dutch oven. The dutch oven is great for anything from camping to making a delicious family dinner outdoors, and what better recipe to make than Chuck's 12 Mile Chili! Chuck is our resident dutch oven expert here at Gygi. He knows everything about cooking and taking care of dutch ovens. If you want to learn all the ins and outs of your dutch oven or need some help troubleshooting, check out this blog post.
This chili is savory, filling, and has a little bit of a kick to it. We know you'll love it! Big thanks to Chuck for sharing his recipe with us.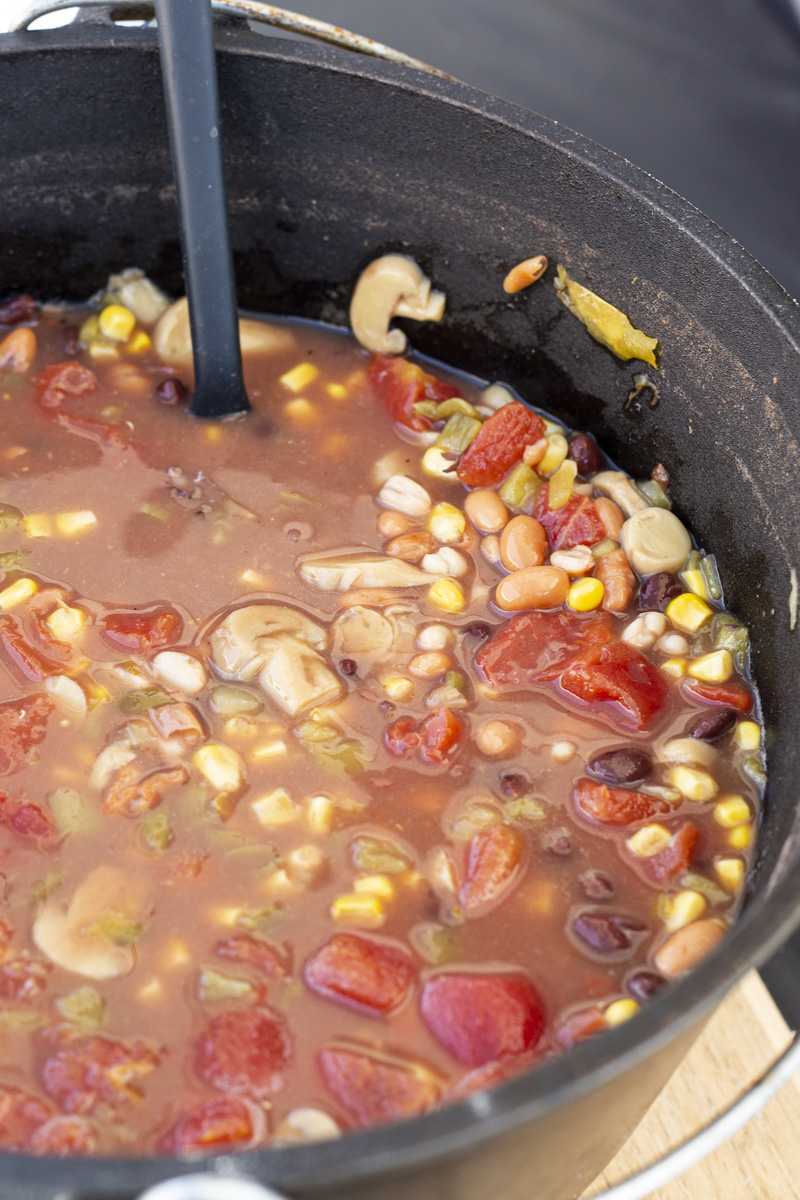 Print Recipe
Ingredients
1 lb Pork Stew Meat
1 Tbsp Olive OIl
1 tsp Chef Todd's Pit Seasoning
1 tsp Cumin
1 tsp Tabasco Sauce
2-15 oz cans Pinto Beans, drained
1- 15 oz can Black Beans, drained
1- 15 oz can White Beans, drained
1-15 oz can diced tomatoes with liquid
1- 12 oz pkg Frozen Sweet Corn
1- 4 oz can diced chiles with liquid
1- 8 oz can sliced mushrooms with liquid
Instructions
1

Cut pork into smaller pieces and rub with Chef Todd's seasoning. Add olive oil to preheated dutch oven and brown. Stir in cumin, Tabasco, add in remaining ingredients.

3

Cook time- 1 hour, stir after 1/2 hour

4

Charcoals- 8 bottom, 17 top
Notes
If you'd like to serve this as an appetizer, add a spoonful to a large Fritos Scoop.