Looking for a quick and delicious treat to make for your kids after school or to whip up for a neighborhood party? These cookie truffles are made from simple ingredients, are easy to set up, and can store for use at a later date – if they last that long. We made these up for part of Pinners Conference this year and they were such a big hit!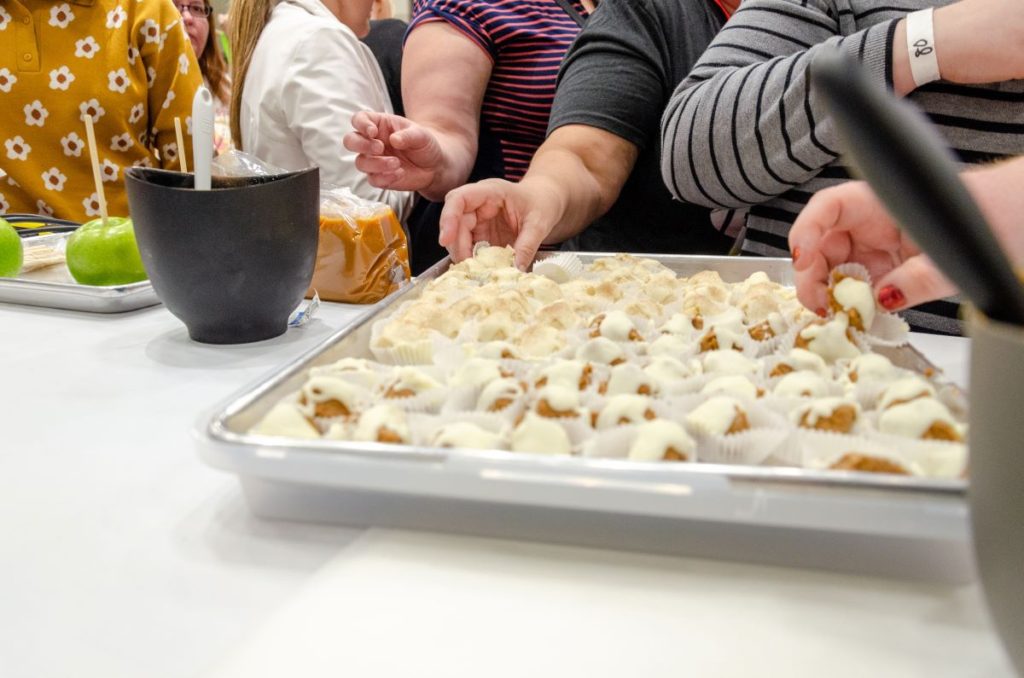 Print Recipe
Cookie Truffles from Pinners Conference
Ingredients
8 oz. cream cheese
15-20 count Lorna Doone Cookies (or any shortbread cookies)
1 Tbsp apple pie spice
2 Tbsp sugar
1-1 ½ lbs. white compound chocolate
Instructions
1

Add cream cheese, cookies, and spices to a food processor and combine.

2

Refrigerate the truffle centers for several hours or overnight so they can set up.

3

When you are ready to dip your truffles, melt your chocolate in the microwave in 30 second increments until smooth.

4

Scoop out portions of the centers and gently roll to form a ball.

5

Dip in the chocolate and place on a baking sheet covered with parchment paper to set up.
Notes
This is an incredibly versatile and forgiving recipe. You can use any type of cookie you like. You can add fresh or freeze dried fruit. You can mix up the spices with pumpkin pie spice or all spice.