Of all the recipes from our 2022 Chocolate Extravaganza, this was one of the most surprising. As always, Chef Brandon Price was able to mix sweet and savory, use a few less common ingredients along with some dark cocoa powder, and create something divine. We wish you could all have been in the demo kitchen while the beef was braising and the pasta pot was simmering. These chocolate ravioli were so savory and we can't wait to give this recipe a try for dinner. It will be a great excuse to practice our pasta-making skills.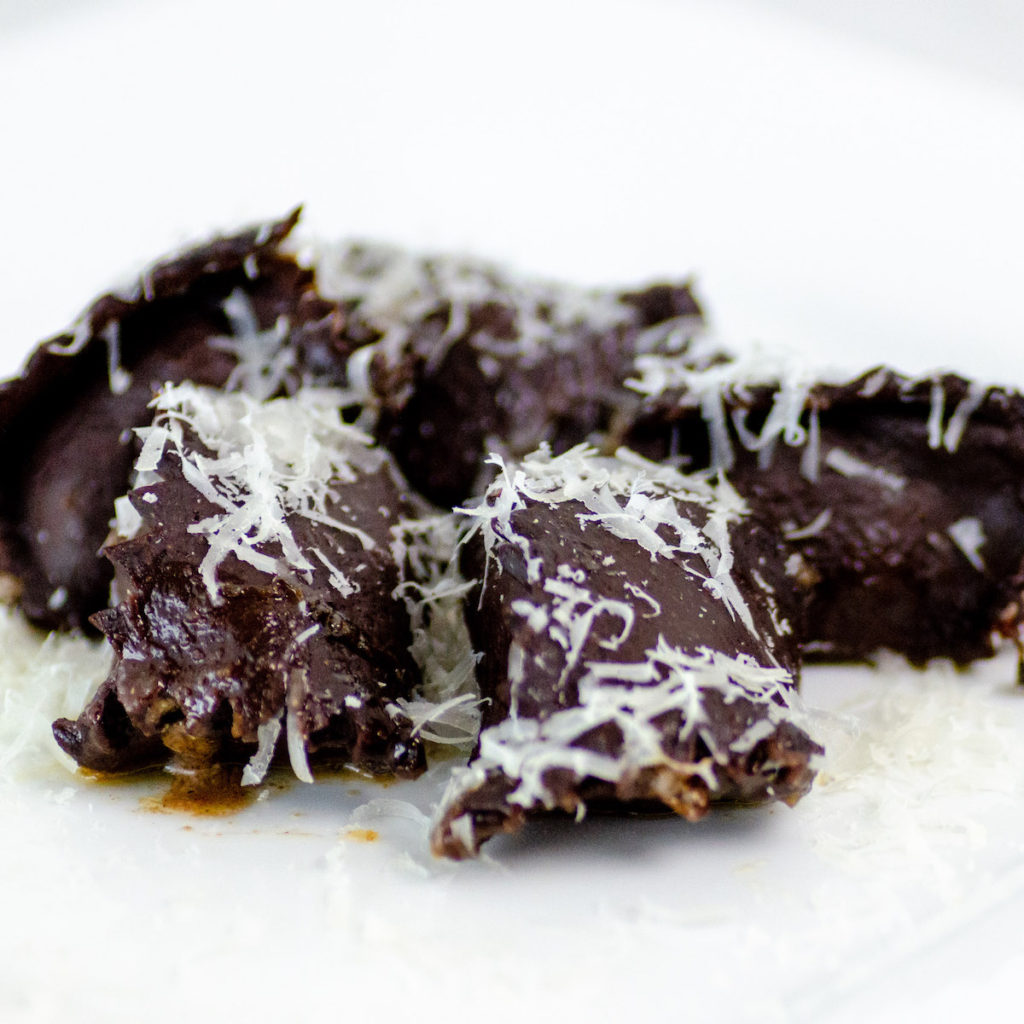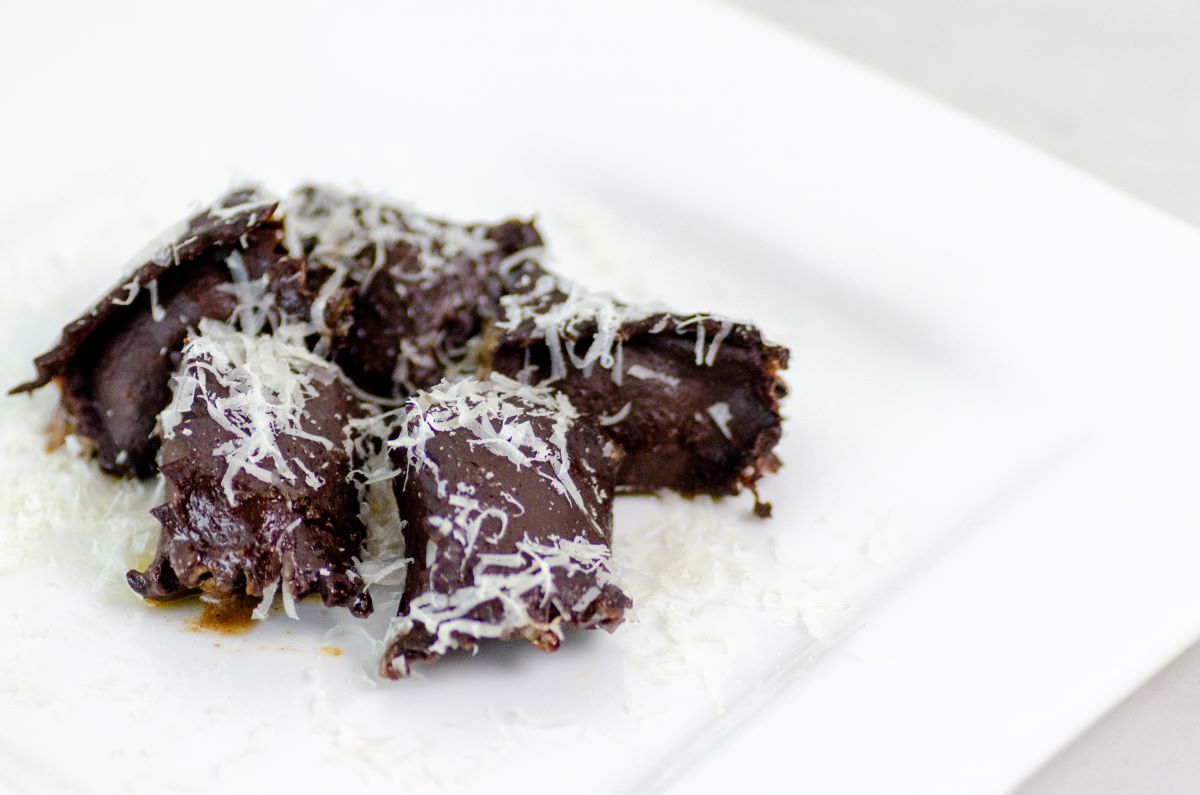 Print Recipe
Chocolate Ravioli with Chef Brandon Price
Ingredients
FOR THE COCOA PASTA DOUGH
280 grams '00' flour
70 grams Semolina
60 grams Cocoa powder
9 eggs
15 grams Olive oil
FOR THE CHOCOLATE BRAISED BEEF
1 pound beef Chuck roast
3 Tbsp olive oil
1 spring Rosemary
2 cloves garlic
2 cups red wine
2 each whole allspice
42 grams high quality chocolate
FOR THE RAVIOLI FILLING
Braised beef chopped
1 cup ricotta cheese
1 cup Parmesan cheese
1 tsp ground allspice
1 tsp grated nutmeg
3 Tbsp grated chocolate
Instructions
1

FOR THE COCOA PASTA DOUGH: Mix everything together in a stand mixer until smooth, wrap and set aside until ready to fill pasta.

2

FOR THE BRAISED BEEF: Cut beef into small chunks and season on all sides. Sear beef in olive oil inside an oven safe pot. Add the rest of the ingredients to the pot, cover and bake at 250°F for 4 hours until beef is very tender. Remove beef from liquid and cool.

3

FOR RAVIOLI FILLING: Mix together set aside.

4

FOR THE ASSEMBLY: Use a rolling pin or a pasta machine to layer and flatten the pasta. (To create the layers, fold the dough in thirds and flatten.) Then use a pasta cutter to cut the dough into desired sizes, add filling, and seal. Cook the pasta in a pot of boiling water. Then sauté with butter and garlic. Add fresh grated parmesan for a finishing touch.