Looking for something fun and easy to make with your kid in the kitchen? Look no further- these simple chocolate truffles are our recipe of choice. You can make something quick and delicious. Your kids will love helping you out with the simple ingredients and customizing the topping. And the instructions are perfectly easy to follow for a fun treat.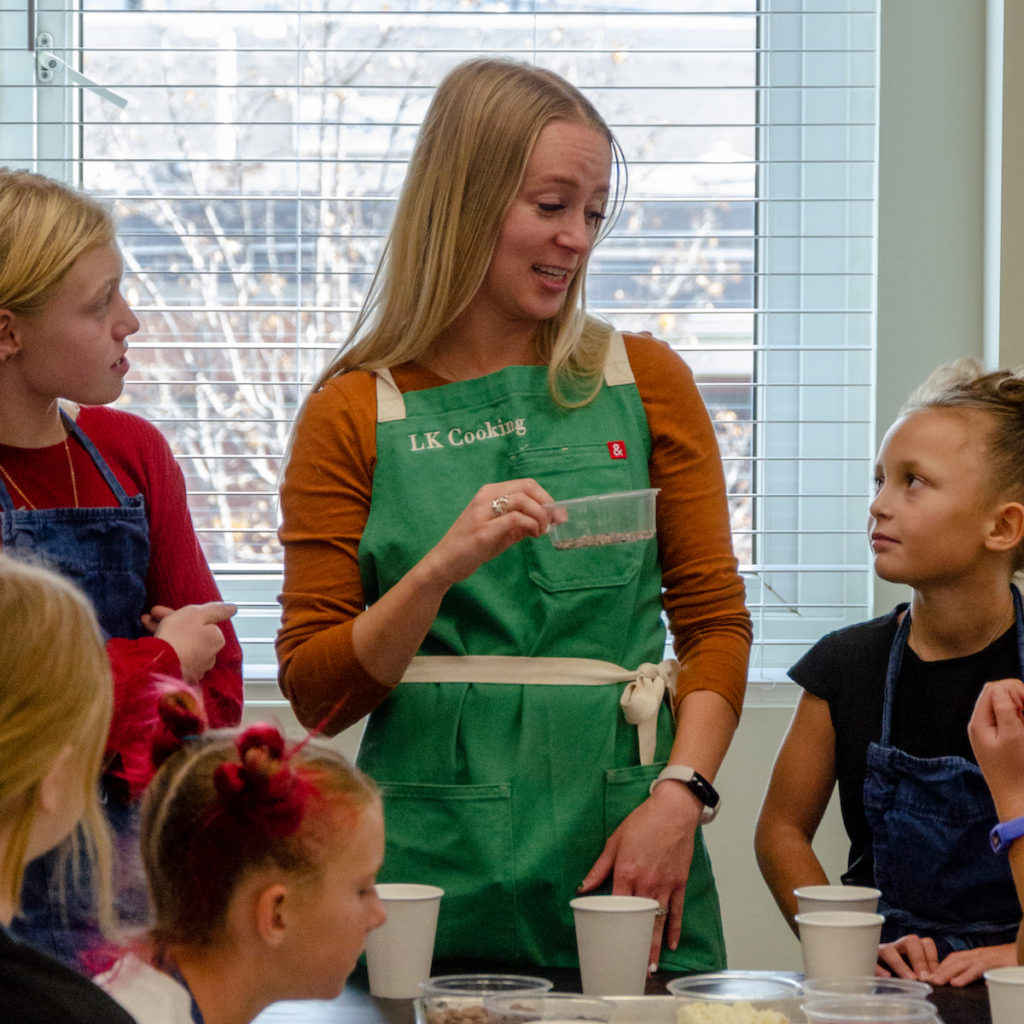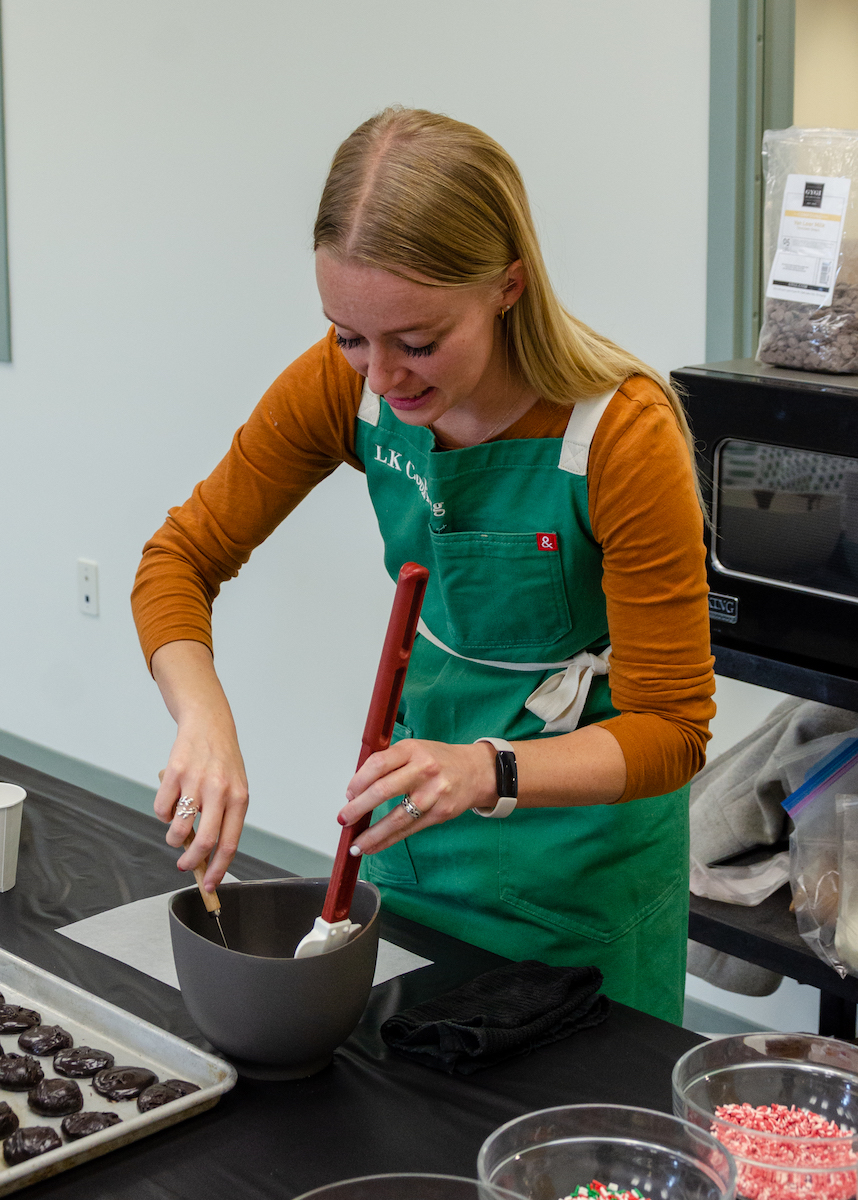 Print Recipe
Kids Truffles with Chef Lindsey
Ingredients
8 oz semisweet chocolate, chips or small pieces, chopped
2⁄3 cup heavy cream
1 Tbsp unsalted butter
1⁄2 teaspoon vanilla extract (you can use other extracts for different flavors)
Toppings: melted dark, milk, or white chocolate for dipping, cocoa powder, coconut flakes, sprinkles, chopped nuts, etc.
Instructions
1

Place your chocolate in a medium sized bowl and set aside.

2

Heat the heavy cream, butter, and vanilla extract in the microwave or in a small pan on the stove until just heated through, about 1 minute.

3

Pour the cream mixture over the chocolate, making sure all of the chocolate is covered, then do not stir for 1 minute. This allows the hot cream to start to melt the chocolate and give it a smooth texture.

4

Once the mixture has sat for 1 minute, whisk together until completely combined. Pour your ganache into a 9x9" pan (or quarter sheet pan) so that it forms a thin layer. This way it will chill quicker, and will be easier to scoop into truffles once cooled. Cover with a layer of plastic wrap touching the ganache. Place in the refrigerator to cool for at least 2 hours, or until completely set.

5

Using a small, 1" cookie scoop, scoop the ganache into small balls. If dipping in melted chocolate, place in the refrigerator again for 10 minutes to re-harden the chocolate. If not, roll the scooped truffles in desired toppings. Store in an air-tight container in the refrigerator or freezer.