Have you ever bitten into some cinnamon bread or a Snickerdoodle and gotten that little pocket of cinnamony goodness? That perfect burst of flavor actually comes from cinnamon baking chips. They add the ideal combination of texture and flavor to each bite of some of our favorite baked goods.
Unfortunately, cinnamon chips were hard to come by for a while and there are still some areas where this ingredient is commonly out of stock. We also found that the store-bought cinnamon chips left a lot to be desired. There had to be a better solution! And when we couldn't find it, we decided to make it. That is where our exclusive Gygi Cinnamon Baking Chips were born.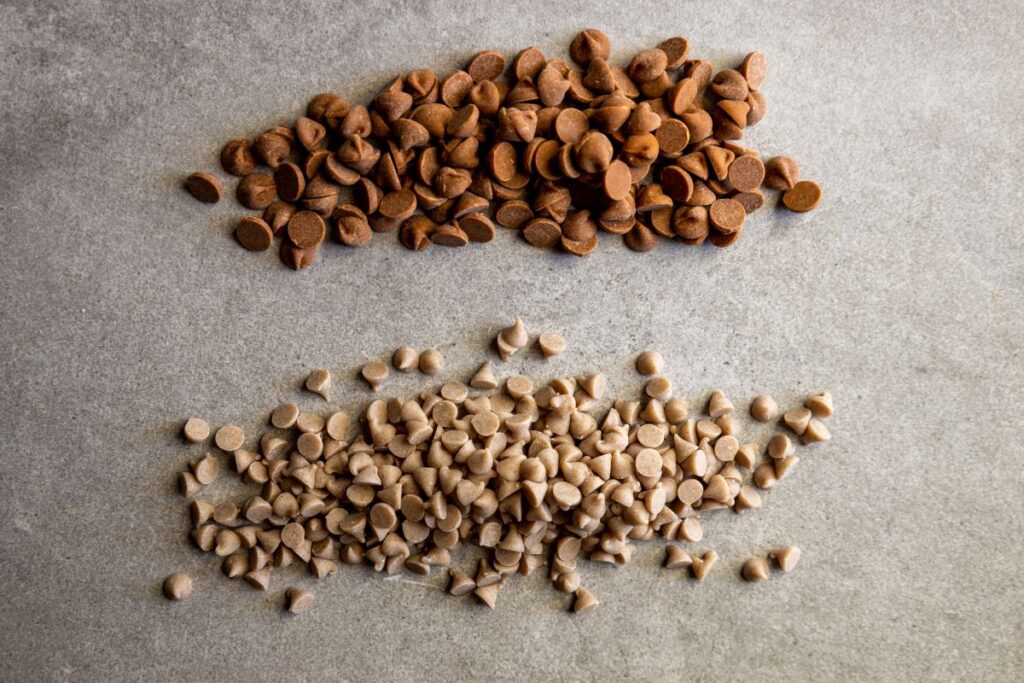 Hershey's Baking Chips
Now, if you love your Hershey's cinnamon chips–that's great. We actually stock them and have found a lot of really good uses for these standard chips. For example, they are delicious in cookies, bread, and as a drip for cakes. But there were a few things we really wanted to tweak.
First, the chip size is pretty big and not well suited for all of the different applications we wanted to use cinnamon chips for.
Second, the flavor of these chips is a bit too robust and aromatic for some things (some of our taste testers compared it to biting into a Christmas candle, which isn't ideal). It stems from some natural and some artificial flavoring and can be a bit overpowering.
Third, these baking chips have a very strong, artificial color. Now, that isn't always a bad thing (again, think of the cake drip where you want to add that extra flavor and color). But it isn't always necessary. And it does make these chips easy to mistake for butterscotch chips if you are not careful.
These are all relatively minor concerns. But in baking the little things can make all the difference. So we searched and searched for an alternative to these cinnamon chips, but couldn't easily find one. What else was there to do besides come up with our own unique product made specifically for us?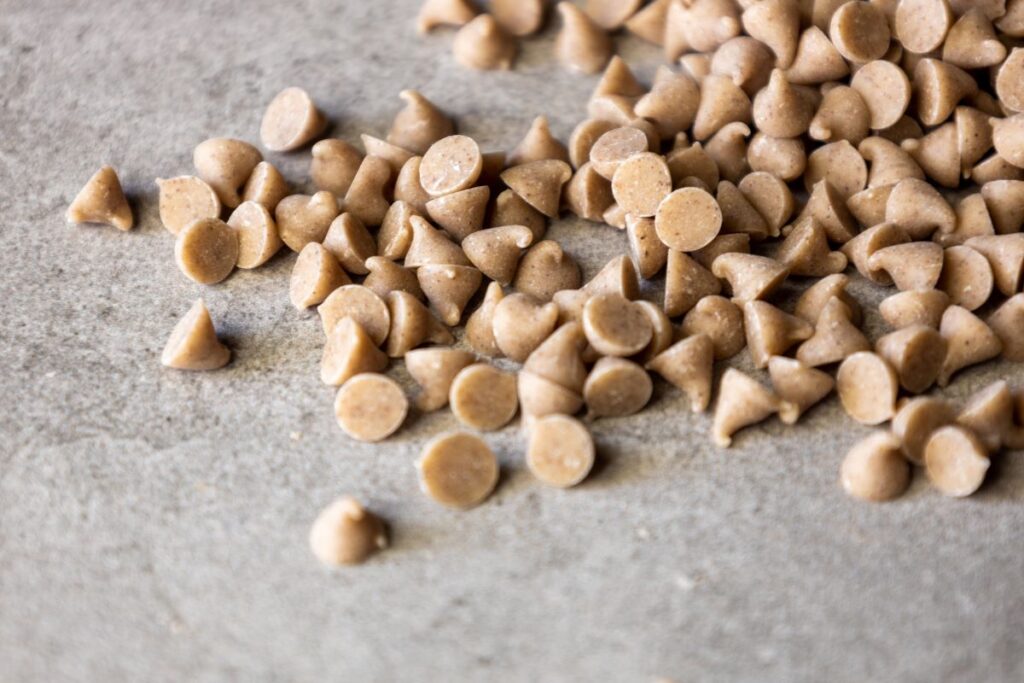 Composition of Gygi's Cinnamon Baking Chips
The formulation for these exclusive cinnamon chips starts with the milder flavor of actual ground cinnamon. The other ingredients include sugar, palm kernel and palm oil, whey powder, nonfat dry milk, anhydrous dextrose (crystalized alpha-glucose), soy lecithin (an emulsifier), salt, and natural flavor.
As for the size, these are 4,000 chip-count per pound. They are much smaller than the Hershey's chips, which makes them perfect for batters as well as doughs. The formulation and the size mean you can add just the right amount of cinnamon flavor without it being too overpowering.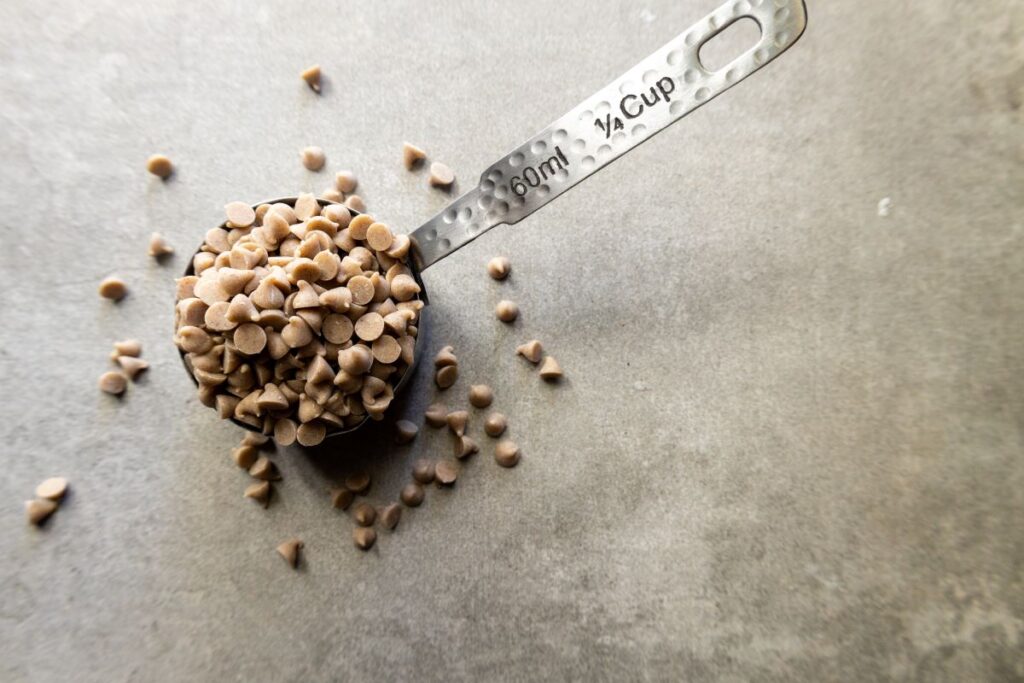 How to Store Cinnamon Baking Chips
We offer these chips in 2 lb. and 5 lb. resealable bags for super easy use and storage. And we know that 5 lbs. sounds like a lot. But really, there are so many fun and easy uses for cinnamon chips, that you will definitely run out sooner than you expect. That said, the recommended shelf life is approximately 18 months when stored in the original bag or another airtight container. You also want to store your cinnamon chips in a dry, well-ventilated area at 53-60℉ so they don't melt.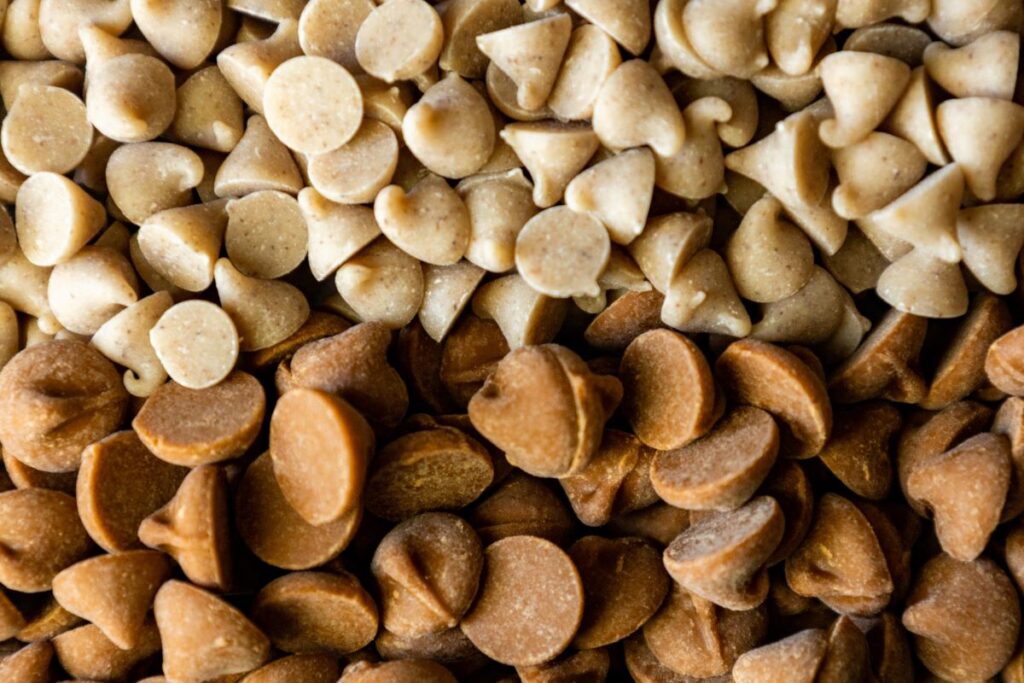 If you haven't tried cinnamon chips in your baking, then now is a perfect time. We know, a lot of people say cinnamon is a seasonal flavor–perfect for fall and winter. But truly, we love it year-round. And these chips are perfect for those morning cinnamon rolls and cinnamon French toast. They are also a wonderful way to spruce up some of your favorite cookies like chocolate chip and Snickerdoodle. Not to mention how amazing they are in cakes–think carrot cake or streusel. Yum!
We can't wait to see all of the different uses you come up with for these specialty cinnamon baking chips. Have any more questions about this product? Check out our product listing for all the details.