Though the components for a Neapolitan-style pizza are usually very simple, that doesn't mean you can skimp on quality. Instead, you need to swing in the opposite direction and make sure every single ingredient is the best possible. Truly, you will taste the difference. Here is what we use in our kitchen and what we have come to recommend to everyone who takes one of our pizza classes: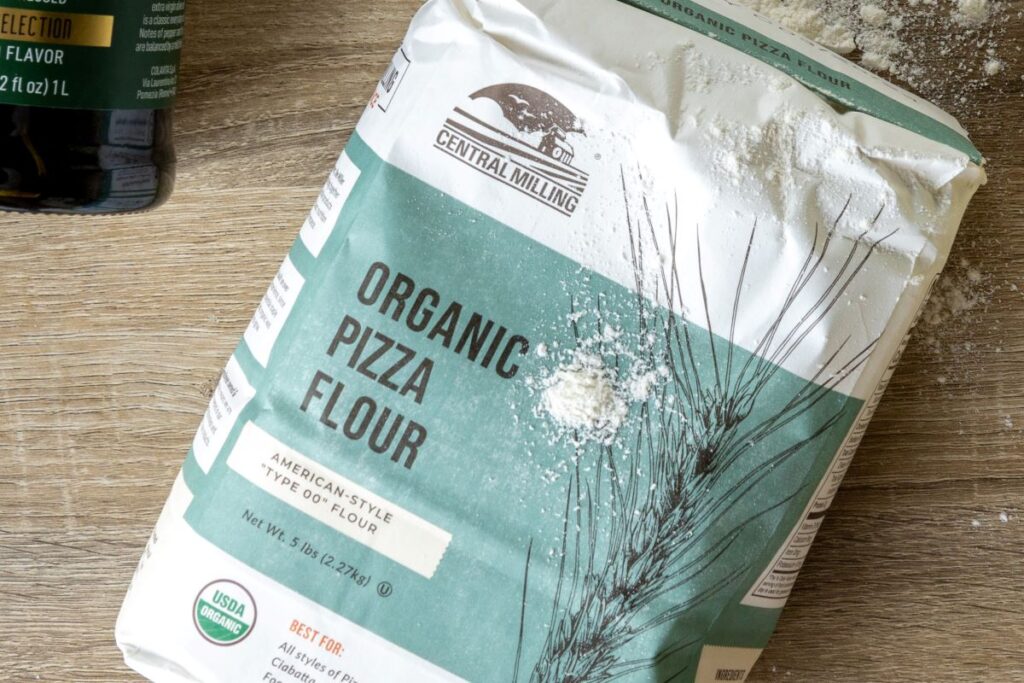 Flour
Choosing the best flour is phase one of the best Neapolitan pizza. It will affect the dough's consistency, elasticity, and bake. And we have found the best pizza flour is doppio zero or double zero "00" all purpose flour. It comes from grinding the seeds of soft wheat and produces the lightest, puffiest crust possible. We were so thrilled when we were able to source organic 00 flour from a local mill and carry it in our store. It has made all the difference in our pizza classes as well as the pizzas we make at home.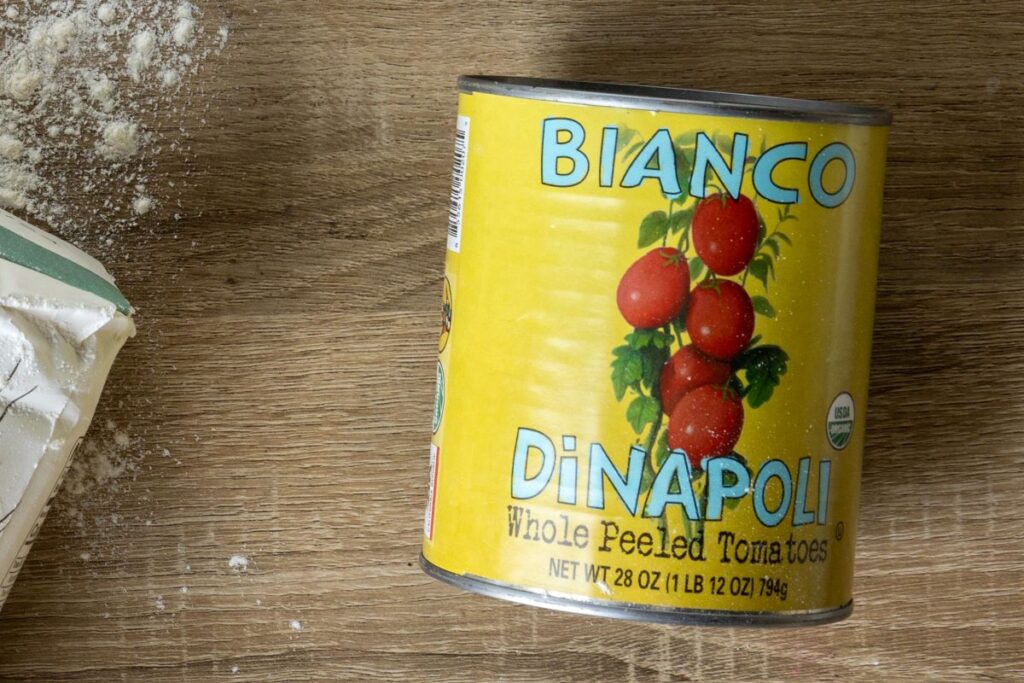 Tomatoes
Ideally, to be authentic, you want to use true San Marzano whole peeled tomatoes (or tomato puree). This heirloom variety of plum tomatoe is native to Italy with a thicker tomato wall, fewer seeds, and less acidity. Unfortunately, they are not easy to find locally. So we looked for a good substitute in the Bianco DiNapoli whole peeled tomatoes. Chris Bianco is an award winning restaurateur in Phoenix, AZ. He started developing and cultivating these tomatoes specifically for pizza sauce, and they are impeccable.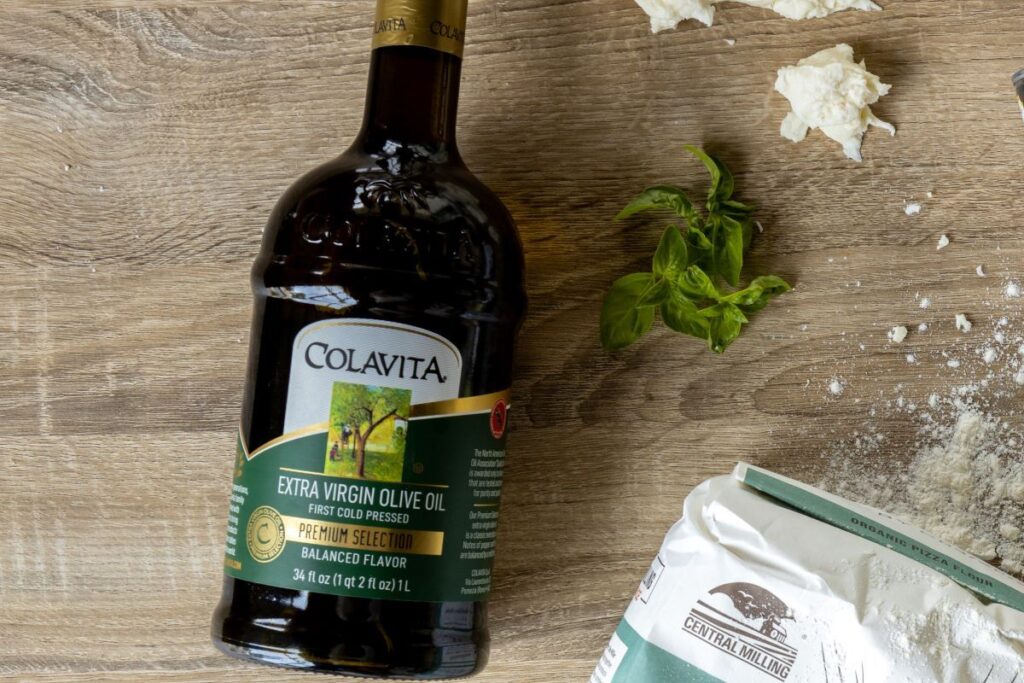 Extra Virgin Olive Oil
When cooking with pizza, the oil can completely condition the taste of the crust. So you want a good, natural olive oil, one with all the flavors of the Mediterranean. But also, you want to use your oil sparingly, especially if you plan on cooking it in an open flame (like in the Gozney pizza oven) because it is flammable. This is why you see so many pizza makers drizzle the oil immediately after the pizza comes out of the oven instead of putting it on beforehand.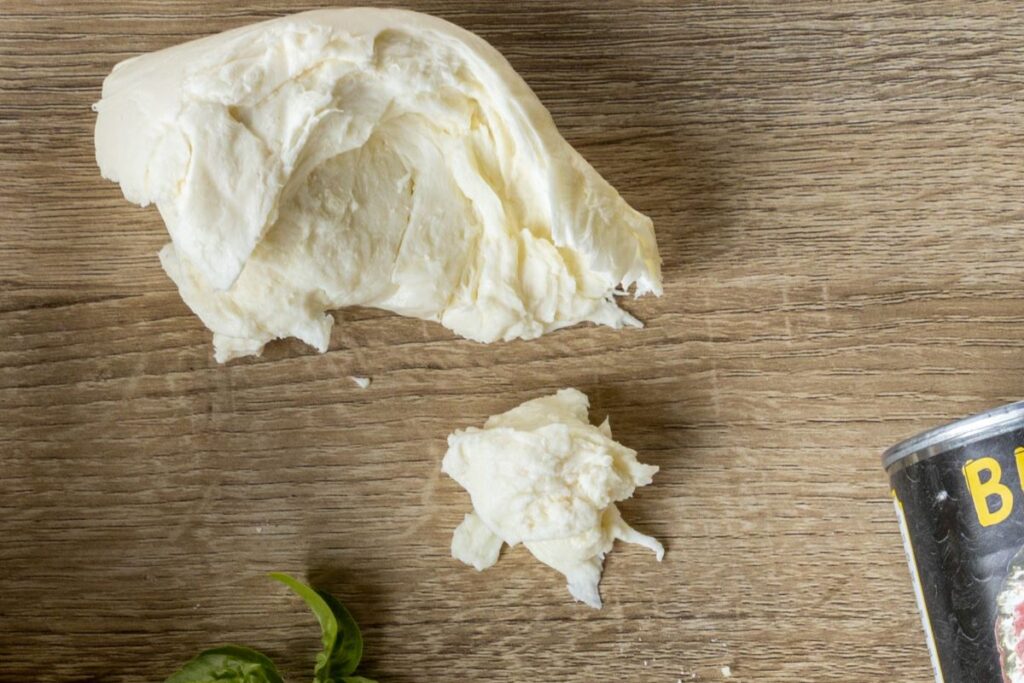 Cheese
We are sticking with the theme–fresh, fresh, fresh. And fresh mozzarella is key for a classic Neapolitan pizza. It's an irresistible, richly elastic cheese. Fior di latte is a mozzarella made from cow's milk and mozzarella di bufala is made from Mediterranean water buffalo milk. Again, it can be harder to find fresh mozzarella locally. But trust us, it is possible. And it will be worth the extra effort.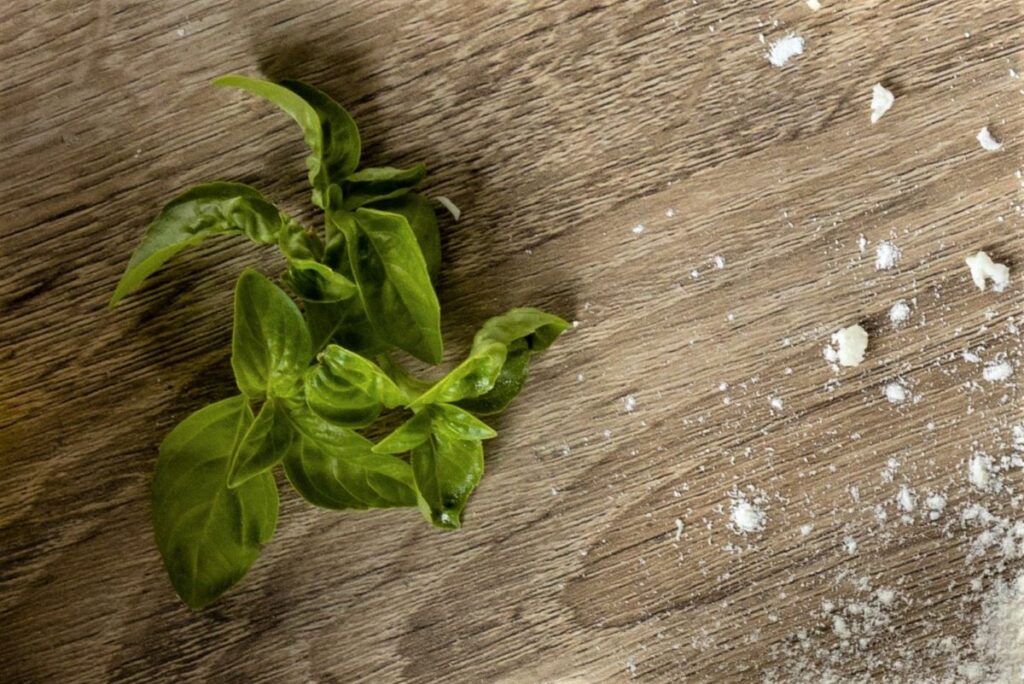 Herbs
Fresh herbs, always and forever. Get a few pots, plant a few herbs, and keep them on your kitchen window sill. Water them every few days and never run out of your favorites. For your Neapolitan pizza, you want fresh and fragrant organic basil. Straight off the plant is best. But you can also buy fresh herbs from the produce section of the grocery store.
There you have it! All the fixings you need for a truly traditional Neapolitan-style pizza. Starting off with the best ingredients will put you one step closer in the right direction. Find and follow our favorite recipe here if you are just getting started! Or, if you are looking for some tips, sign up for one of our amazing pizza classes.