Ideally, you would cook Neapolitan style pizza in a wood-burning pizza oven. But not everyone has the luxury. We get it! Luckily, you can also make these pizzas just as well at home in your traditional oven with the help of a pizza stone. We have been camp pizza stone for a long, long time (before we found Gozney pizza ovens) and these great little kitchen tools are great way to get the hang of making your own pizzas before deciding if you are ready to upgrade to a real, deal pizza oven. So here is what you need to know if you want to cook a pizza in the oven.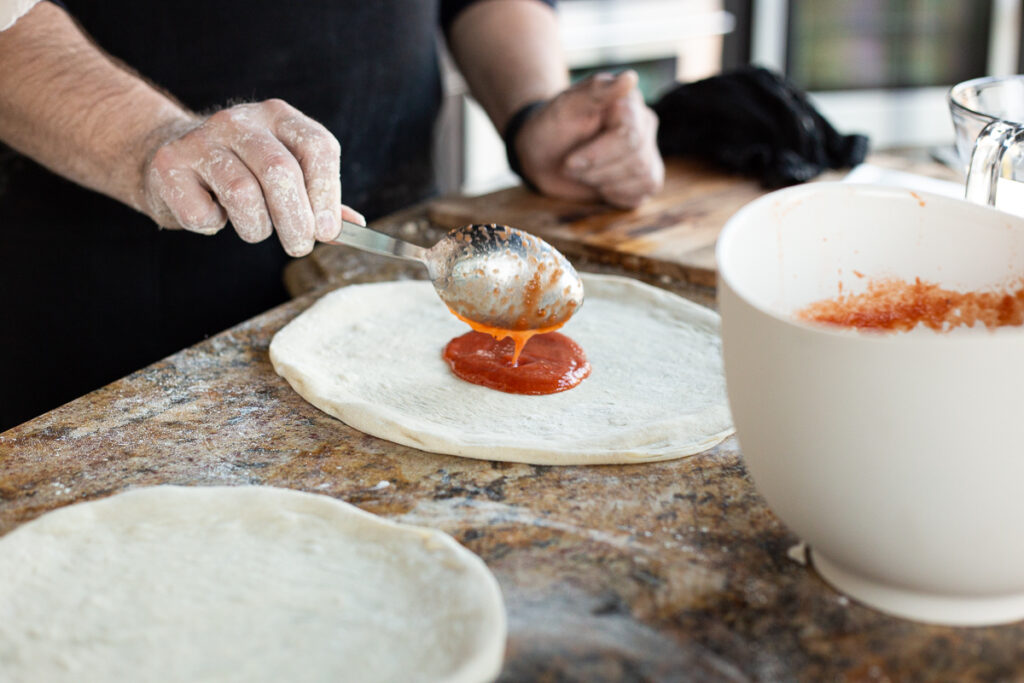 The flat slab of ceramic or stone sits right on top of the oven rack. It can be square or round, and it soaks up and holds the heat. This helps bake the bottom of the pizza crust so nothing gets soggy. There are different thicknesses of pizza stones available, and while thicker stones will generally work better, they will also take longer to heat up. And maintenance is so easy (check out this post).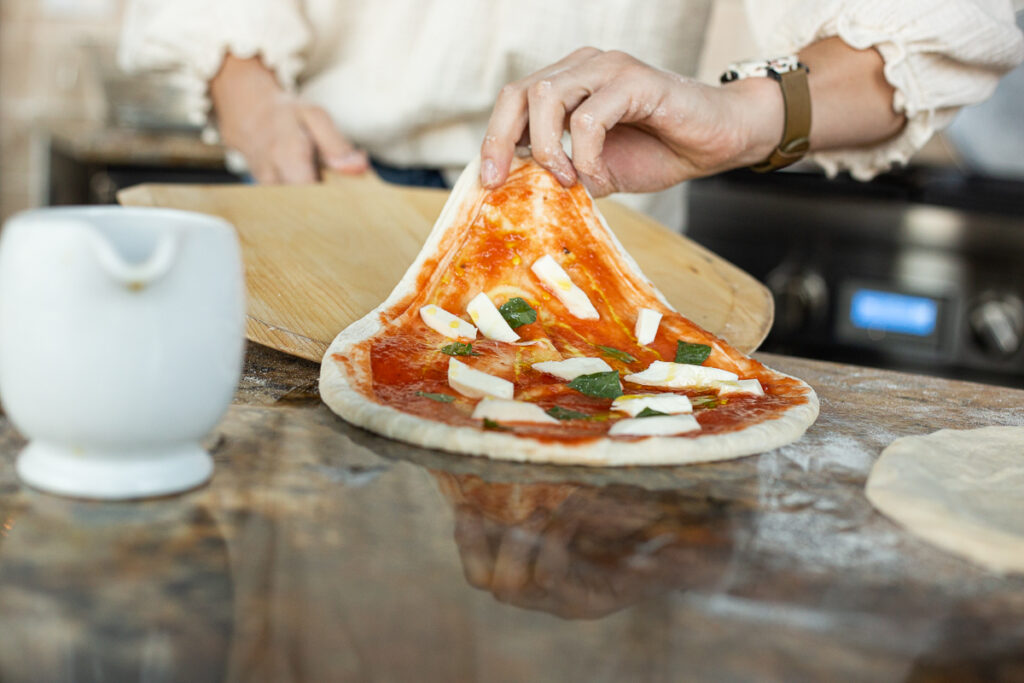 Basically, the pizza stone works because it gets really hot. And unlike cooking on a metal baking pan, the porousness of the stone allows evaporating steam to better escape so you get a dry, deliciously crispy bottom on your pizza crust. Yum! Here is how you do it:
1. In a cold oven, move the oven rack to the top (or one slot down if you have a powerful broiler) and place your pizza stone on it.
2. Preheat the oven to 500℉ (as the oven preheats, so does the stone).
3. Once preheated, switch the oven to broil.
4. Assemble the pizza (remember work fast) and use a pizza peel to transfer the pizza onto the stone.
5. Cook 2 minutes then rotate pizza.
6. Continue cooking until edges of crust are browned and crispy.
7. Remove pizza from the oven with the peel.
8. Cook next pizza (you might have to wait a minute or two between pizzas for the stone to reheat a little bit).
9. When done, turn off the oven and allow stone to fully cool.
10. Once cool, simply brush crumbs off the stone (DO NOT wash it).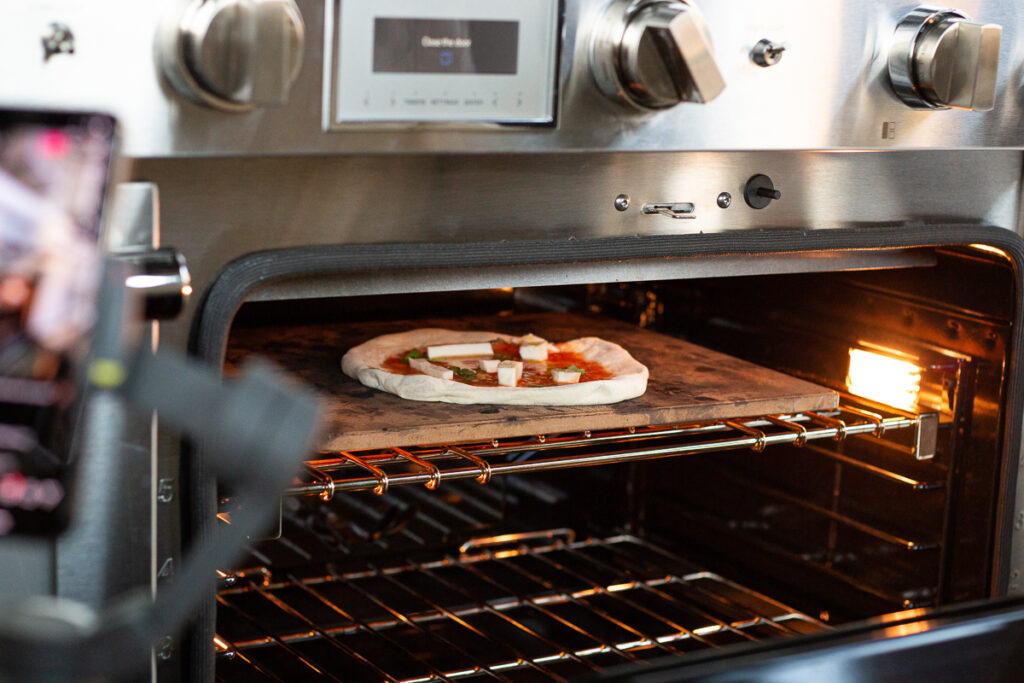 Cooking pizza in the oven is a great way to get your family involved in the kitchen. There are so many toppings and options. It means everyone can make their own pizza just the way they want it, no complaints. It also means you have plenty of food if your kids surprise you by inviting friends over for dinner.