Good news! The method for cooking pizza in your Gozney is very similar to making pizza on a stone in your traditional oven. It is so fast and easy. That said, you gotta burn to learn. There might be some spilled toppings and charred crusts the first few tries–and that is ok. But we promise, once you get this method down, there is no going back!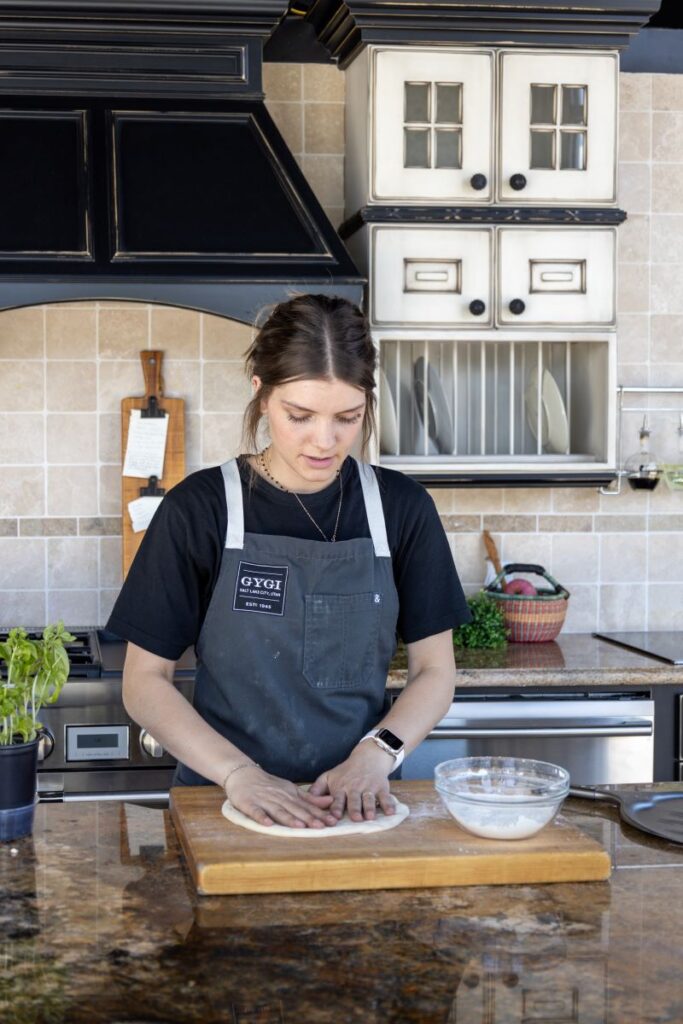 Before you cook with the Gozney, you want to make sure to follow all of the safety precautions outlined in the manual that comes with your product. And if it is your first time using the oven, you also want to cure the stone. So connect the gas line, fire it up, and adjust to the lowest heat setting. To cure the stone, allow the unit to stay at that lower temperature setting for 30 minutes with nothing in it. Once that is done, you are ready to go.
Now, when you are ready to cook some pizza, you want the stone on your pizza oven to be really hot, but you don't necessarily want to cook your pizza at 900℉ or it will most certainly burn. So preheat the oven first, while you get your crust and toppings laid out and ready for assembly. Then you can turn the temperature down and start whipping out pizza after pizza.
1. Preheat the Gozney to 900℉ for at least 30 minutes.
2. Once the oven is preheated, turn the temperature setting down to around 700℉.
3. Lightly flour the peel with your pizza flour before sliding the pizza on (you can try using cornmeal, but your pizza might taste like burnt popcorn).
4. Assemble the pizza (remember work fast) and use a pizza peel to transfer the pizza onto the stone.
5. Cook 45 seconds then use the peel to rotate pizza a quarter turn.
6. Continue cooking and turning ever 15-20 seconds until edges of crust are browned and crispy (usually for a total of 90 seconds or less).
7. Remove pizza from the oven with the peel.
8. Cook next pizza.
9. When done, turn off the Gozney and allow stone to fully cool.
10. Once cool, simply brush off the dome and the stone (DO NOT wash it) and vacuum up the ash.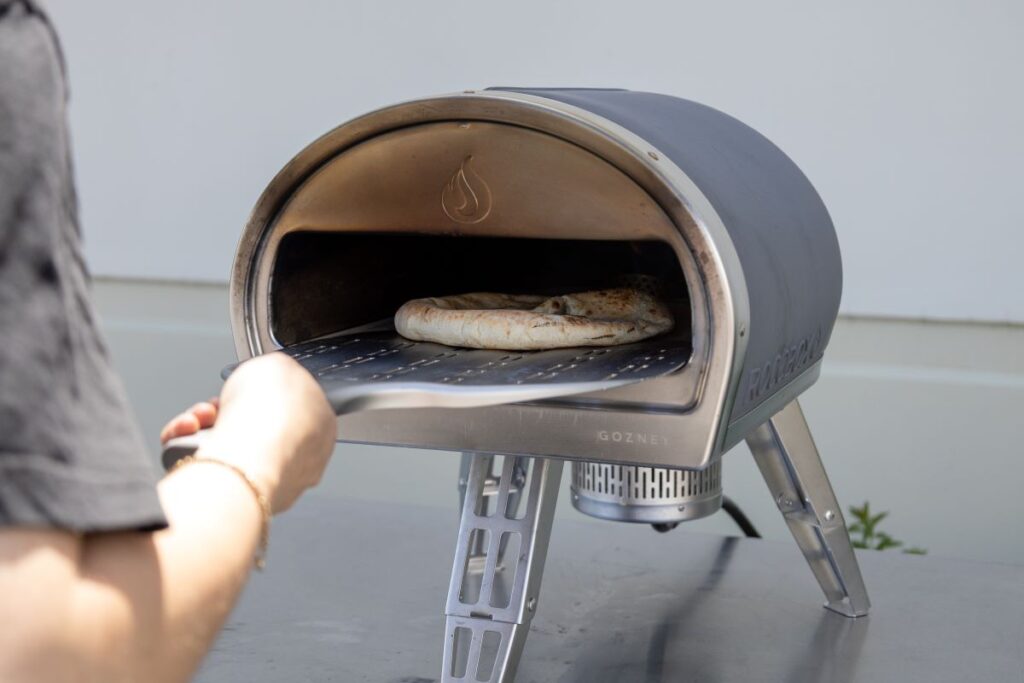 It is so fun to cook pizza in the Gozney. Once you get it down, you will not want to do it any other way. Turn out pizzas almost as fast as your guests can make them. Now that's a pizza party!