We love to find ways to make the Traeger an extension of our kitchen, especially in the summer when we don't want to turn those ovens on. And this recipe for bacon wrapped green beans was a huge crowd pleaser. It's super easy–you cannot mess this up.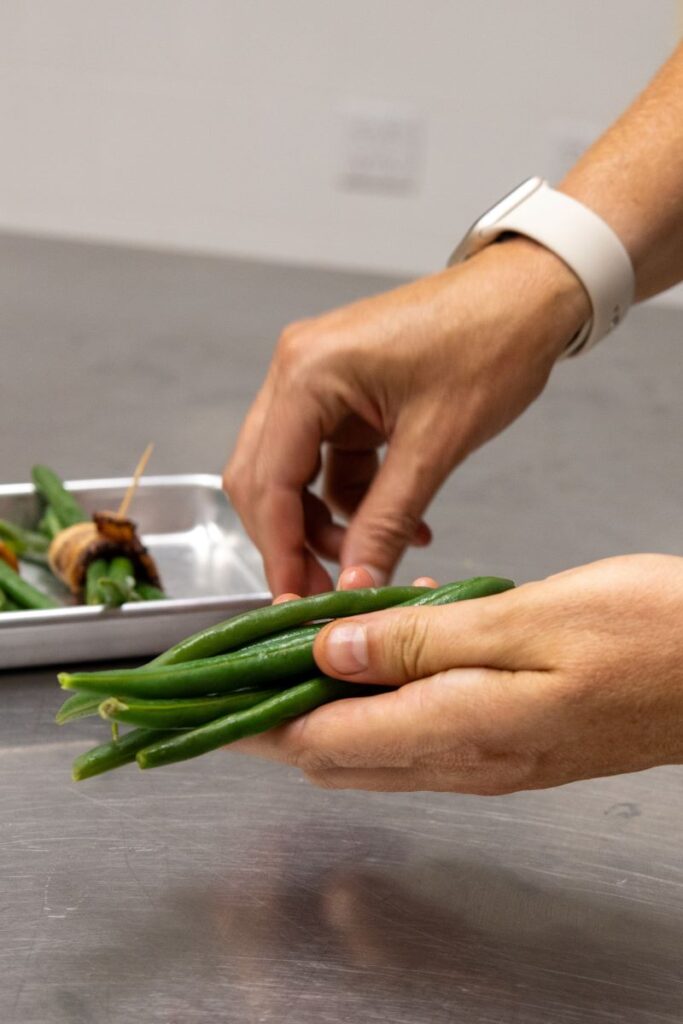 To cook these on the Traeger you will need a sheet pan, some toothpicks, and a pastry brush. Sautee the green beans and cook the bacon before wrapping them and placing them on the baking sheet. Once all the bundles are ready you can glaze them, put the pan in the smoker, and cook them until the bacon is crispy and delicious.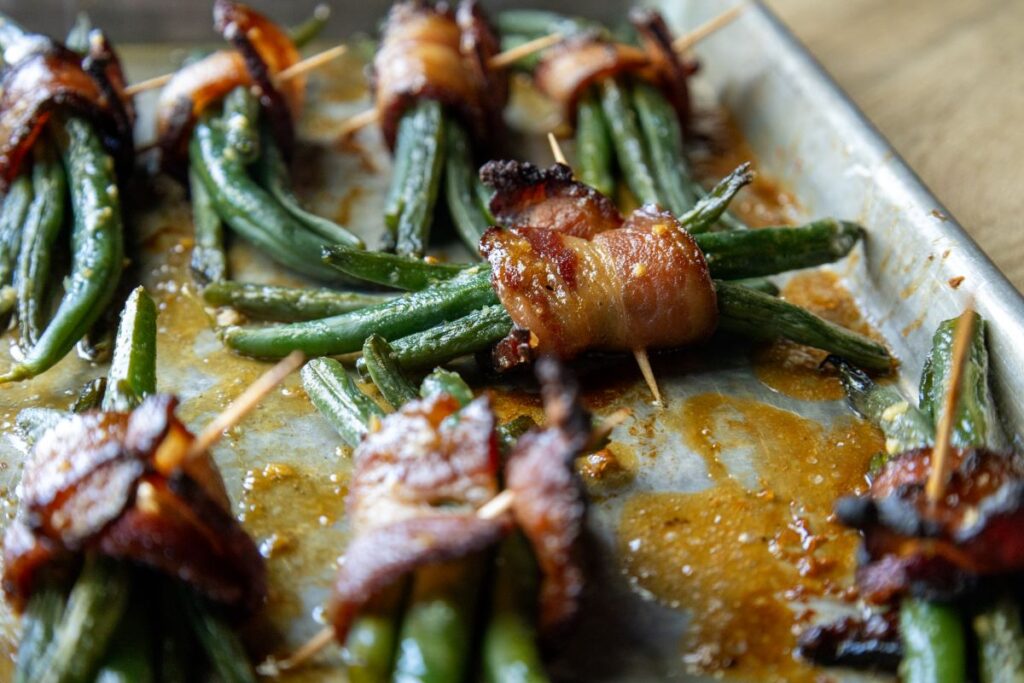 These bacon wrapped green beans would make a great appetizer or side for any meal. And if you already have the smoker going, these are a quick and easy thing you can toss in while you finish cooking your meat.
Print Recipe
Smoked Bacon Wrapped Green Beans
Ingredients
1 lb fresh green beans
1 cup water
6 slices bacon (cut in half)
¼ cup butter (melted)
1 tsp Dijon mustard
3 Tbsp brown sugar
1 clove garlic
1 tsp coarse salt
½ tsp black pepper
Instructions
1

Preheat the Treager to about 400℉.

2

In large sautee pan add beans and 1 cup water.

3

Steam until bright green and slightly cooked through.

4

Drain the water and put beans directly in an ice bath to stop cooking. Once cool, drain green beans and pat dry.

5

In non-stick skillet, cook bacon over medium heat for 3-4 minutes.

6

Drain bacon on paper towels.

7

Wrap a bundle of 5 or 6 green beans with a slice of bacon and secure with a toothpick and place on baking sheet. Repeat until all bundles are assembled.

8

In small bowl, whisk melted butter, Dijon mustard, brown sugar, minced garlic, salt, and pepper. Baste each bundle with glaze mixture using a pastry brush.

9

Bake in the smoker for 18-23 minutes until the bacon is golden brown. Serve and enjoy!