Looking for an easy smoker recipe with some of the simplest ingredients? You just found it. If you are still trying to get the feel for your pellet smoker like the Traeger, these smoked baby potatoes are easy and delicious. They make a great addition if you are looking for something to serve alongside your smoked meat–whether it be brisket, pork butt, ribs, or chicken.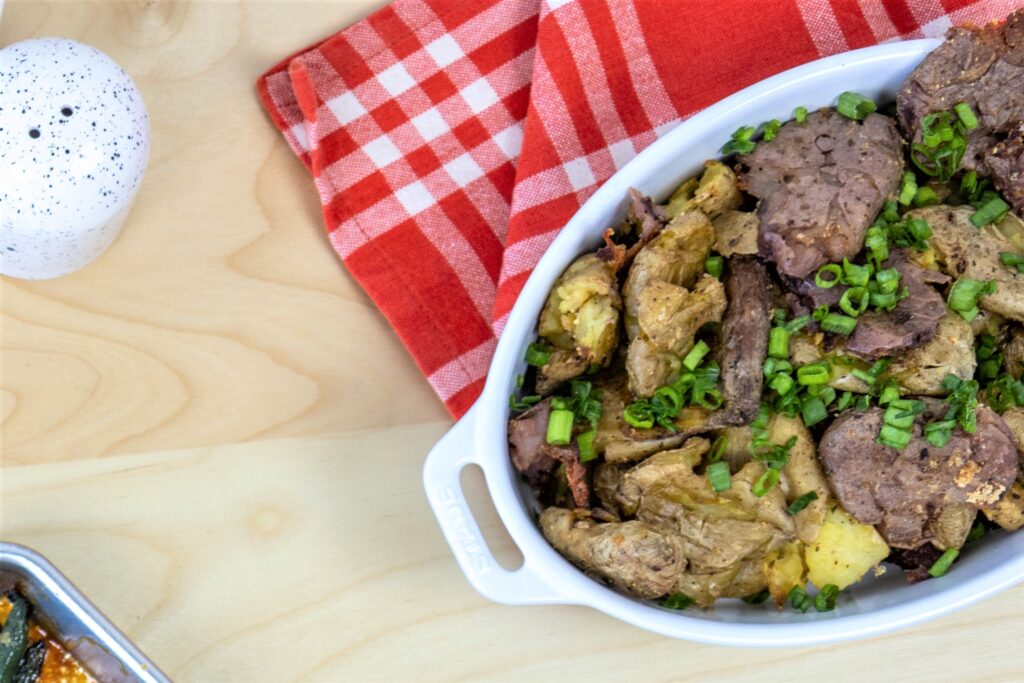 We chose these potatoes because they are easy to make with almost no hassle. This recipe takes almost no time to prepare. And the cook time is a lot shorter as well. Also, the baby potatoes are the perfect size and have a delicious, velvety texture you don't usually get from full-sized potatoes. And there is something so satisfying about smooshing these little potatoes with the bottom of a glass while they are hot and steamy.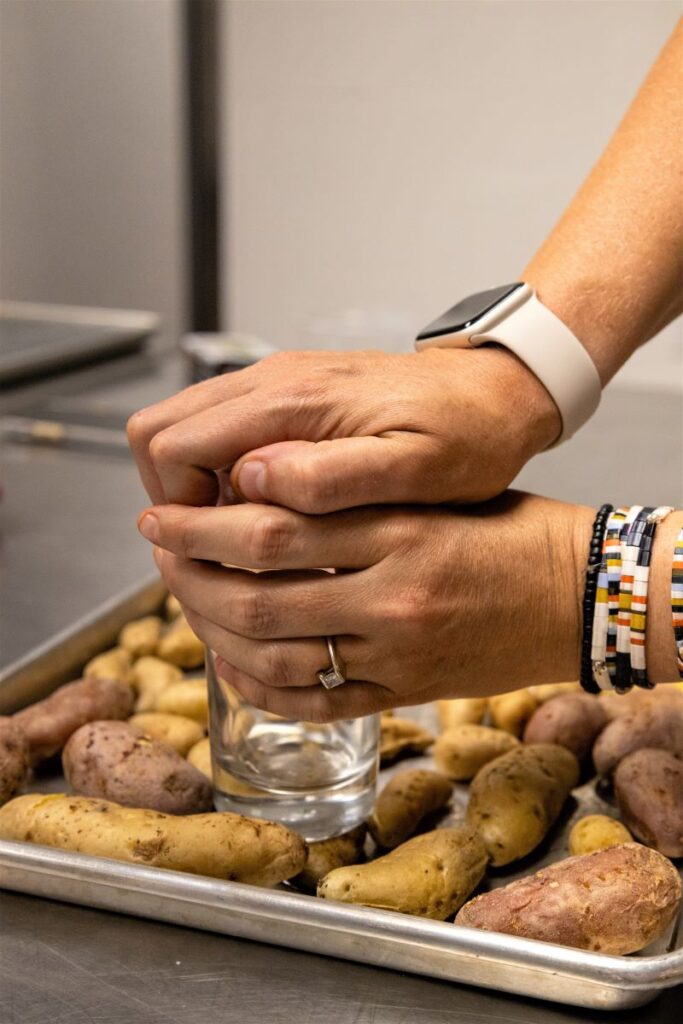 We loved, loved, loved these smoked baby potatoes. And the process is so simple. Just follow the recipe and get ready for one of the easiest sides you will ever make. Crispy, creamy, smoked–we could not wait to dig in!
Print Recipe
Ingredients
½ cup water
3 lbs multicolored baby potatoes
4 Tbsp Chef Todd Pit Seasoning (more to taste)
¼ cup melted butter or bacon fat
¼ cup roughly chopped chives (for garnish)
Instructions
1

Preheat the Traeger to 450℉ with the lid closed for 15 minutes.

2

Pierce potatoes a few times with a fork and add to large microwave-safe bowl. Add in water and 2 Tbsp Chef Todd Pit Seasoning then toss to coat. Cover with plastic wrap and microwave the bowl on high heat for 15 minutes until potatoes are tender.

3

Brush a half size baking sheet with butter or bacon fat and sprinkle with remaining 2 Tbsp Chef Todd Pit Seasoning.

4

Carefully remove plastic wrap from the bowl and transfer potatoes to baking sheet using a slotted spoon. Allow potatoes to dry and cool approximately 10 minutes.

5

Place baking sheet on lowest grill grate and close the lid. Roast potatoes about 30 minutes, flipping halfway, until golden brown.

6

Transfer potatoes to a serving dish, garnish with chives, and serve.