We have been using our melon baller again and again all summer long. And with all the intense heat, we definitely needed a way to cool off. So, we decided it was finally the time to give this Melon Baller Punch a try.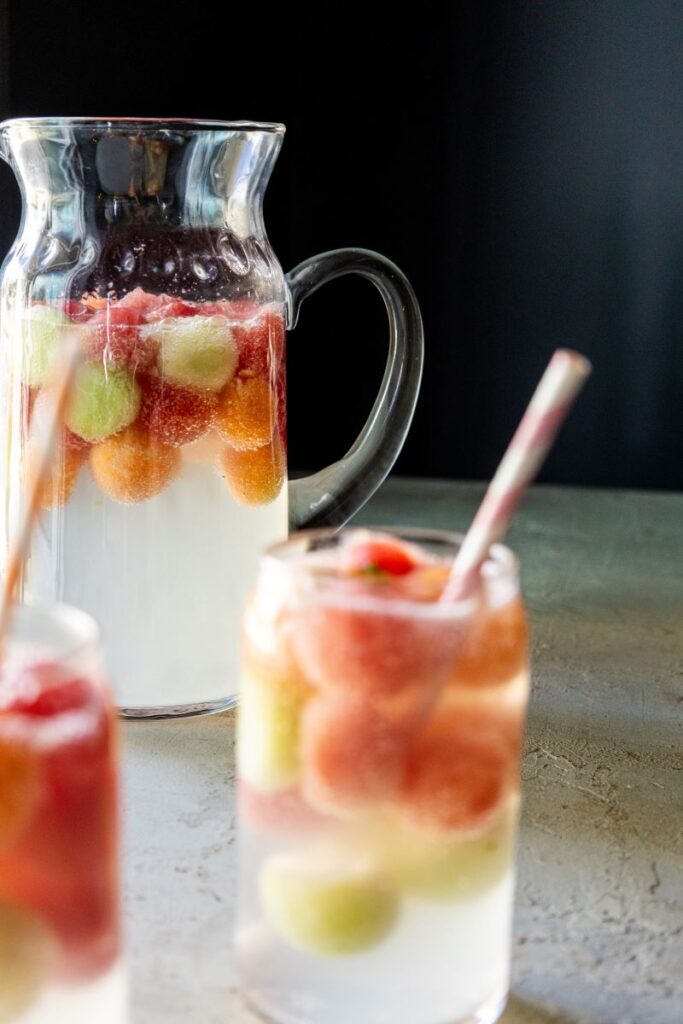 We have been eyeing it for a long time, thinking it looked incredible. And it's a really easy recipe, packed full of fresh flavors. The minute we finished we knew it was going to be a win. Now we are just mad we waited so long to try it out.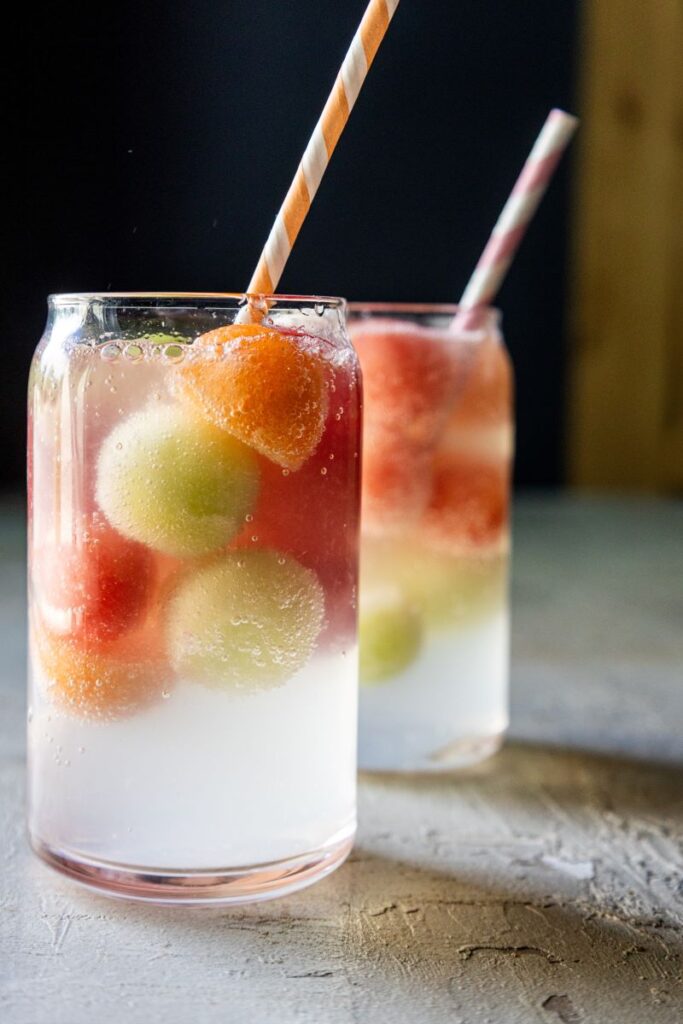 The biggest tip for this recipe is to make sure the melon balls are frozen solid before you use them (and maybe hold a few in reserve in case you need to refresh your punch). It would also be a good idea to make sure your soda and juice is also cold. The melon balls act as the ice cubes. As they melt, they add more flavor, which is delicious. But, they also get a little soggy and can muddle the coloring of the drink if they get too soft. Otherwise, this was super easy and a huge crowd-pleaser.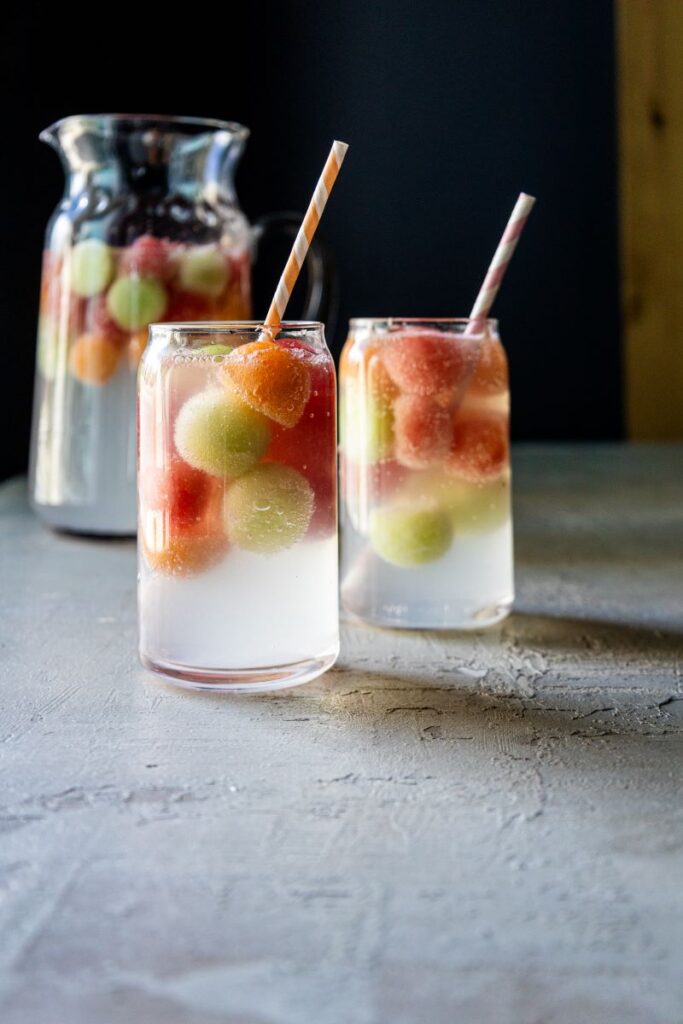 Basically, if you could bottle up the flavors of summer, this Melon Baller Punch would be it. It takes all the freshness of the melons and combines it with zesty lime juice and cool mint. We chose to make it with the white grape, lemon-lime soda, and lemonade. But you could mix things up with different ratios or some of your other favorite soda flavors or limeades. We also chose this cute glassware to put it in and about died because it was stunning! We can't wait to mix some more up at home.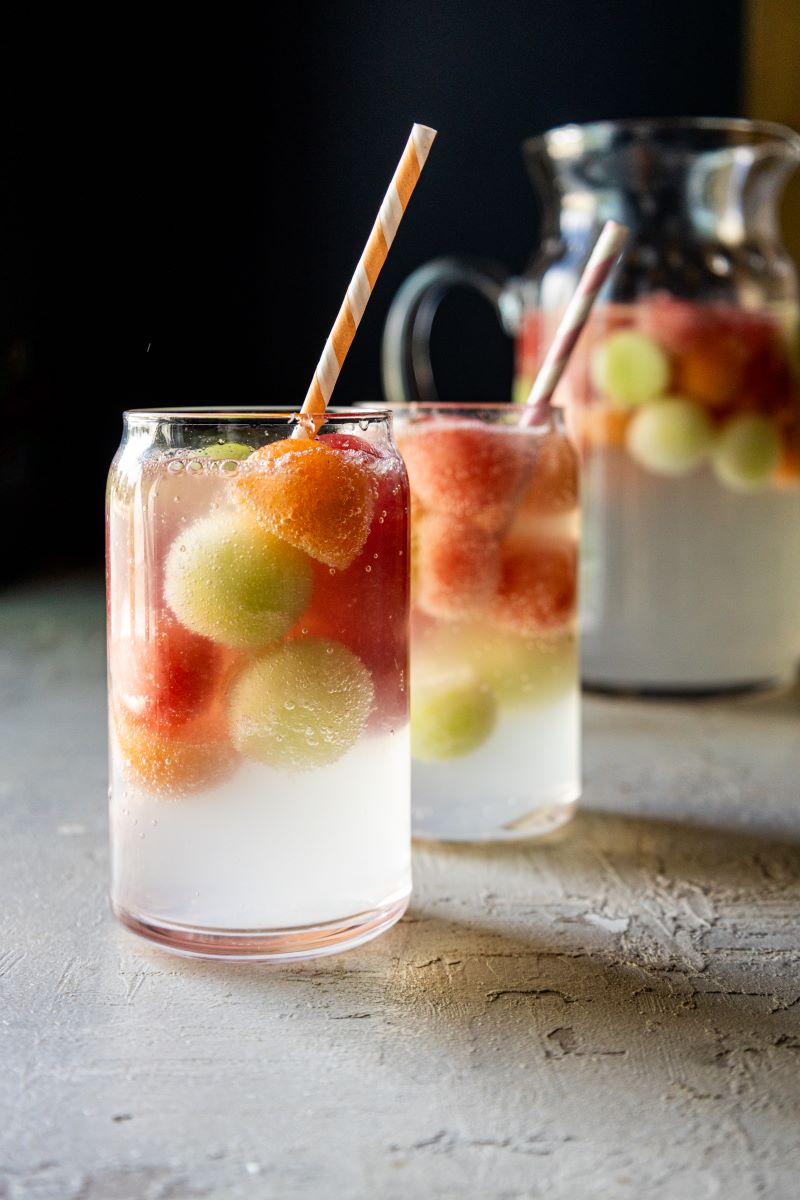 Print Recipe
Ingredients
1 small seedless watermelon
1 small cantaloupe
1 small honeydew melon
3 cups sparkling white grape juice
2 cups lemon lime soda (like Sprite)
1 cup lemonade
fresh mint leaves
1 Tbsp sugar
3 limes (2 for juicing, 1 for garnish)
Instructions
1

Line a cookie sheet with tinfoil. Use a melon baller to scoop out the watermelon, cantaloupe, and honeydew. Place on the cookie sheet and freeze for 3-4 hours.

2

Once melons are frozen, stir together grape juice, soda, and lemonade in a large pitcher.

3

Muddle together mint leaves and sugar to make a pasty substance and stir into pitcher.

4

Add frozen melon balls to pitcher. Squeeze in lime juice from two of the limes and stir. Slice remaining limes to use lime slices and mint leaves as a garnish. Pour and enjoy!