This sweet and tangy drink has a been a family-favorite recipe for decades. You'll love the simplicity and taste of Gygi's Lemon Water.
We love to share tips, tricks, and recipes with our customers at Orson Gygi. Whether they're planning a wedding reception or their child's first birthday, we love sharing bits of information that will make the planning process easier.
We've gathered quite the collection of suggestions, but we always come back to this one recipe – Gygi's Lemon Water! It is quick and easy to make! It is inexpensive and you can make a little or A LOT! And, most importantly, it's uniquely delicious.
I've seen variations of this recipe called a variety of things – citrus punch, lemonade punch, citrus water, etc. But we've always called it Gygi's Lemon Water! Partly because it looks like cloudy water! But, also because it's not quite lemonade… it's just a tart and sweet lemon water!
We've served Gygi's Lemon Water at wedding receptions, barbecues, family reunions, baby showers, pool parties, picnics! You name the event- we've likely served Gygi's Lemon Water.
The ingredient line-up is simple, but you don't want to make any substitutions! Each ingredient adds a little magic to the drink.
Citric acid is the sour ingredient already found in citrus fruits. We add a couple tablespoons to boost the flavor of this punch. It packs a surprising tartness, without it being too overwhelmingly sour.
The pure lemon extract adds a pronounced lemon flavor. Stick with the pure extract for the cleanest flavor – imitation extract and lemon juice just don't compete with pure extract!
Now for the sugar! You can adjust this amount to your taste preferences. Use between 2-3 cups of granulated sugar, adjusting to your desired level of sweetness!
Lastly, let's talk about the garnishing touches. I always recommend adding ice! But also, a few fresh slices of lemon or lime elevate the look of the drink and inform the guests that its' not just water.
Try Gygi's Lemon Water at your next dinner party or gathering. You'll love it.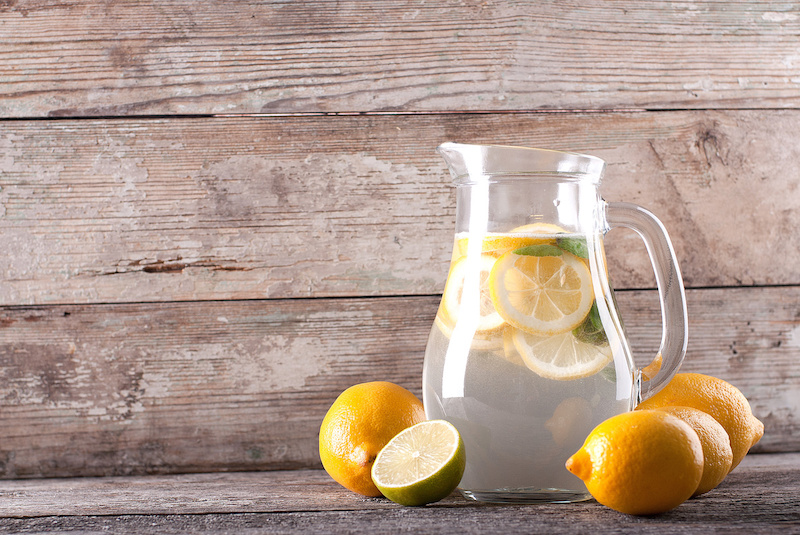 Print Recipe
Ingredients
1 gallon cold water
2 tablespoons citric acid
2 tablespoons pure lemon extract
2-3 cups sugar (adjust to taste)
Instructions
1

Mix all ingredients together in a large pitcher.

2

Stir until sugar is dissolved.

3

Serve with ice and fresh lemon slices, if desired.