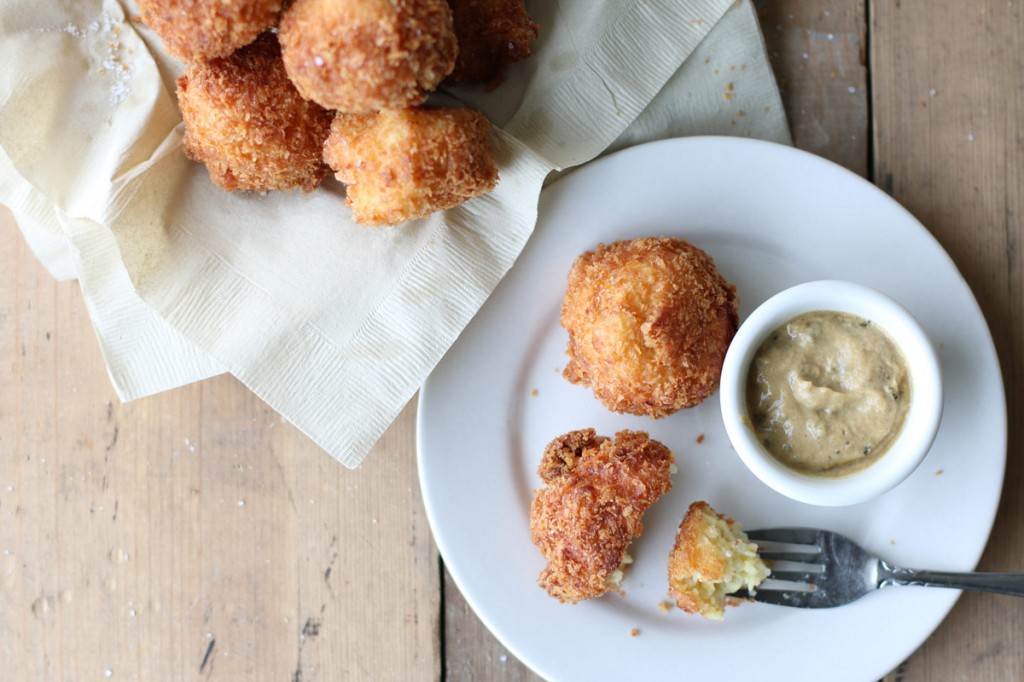 Reheating the same meal of turkey, stuffing, etc. gets old fast. Transform your Thanksgiving leftovers into new dishes starting with your day-old mashed potatoes. You've probably made Shepard's pie, hash brown patties, and even gnocchi in the past, but this year we recommend trying Mashed Potato Croquettes. Crispy on the outside and melt-in-you-mouth delectable on the inside, you won't even notice they're yesterday's meal.
What you'll need for the Mashed Potato Croquettes
Makes about 16 
2

large egg yolks

2

cups

cold mashed potatoes

½

cup grated 

Parmesan 

2 

tablespoon

all-purpose flour

4

eggs

2

cups

 panko 

breadcrumbs

Vegetable oil (for frying; enough to pour about 1-2 inches into a pan)
Mix egg yolks, mashed potatoes, cheese, and flour in a bowl. Scoop into balls that are a little larger than a golf ball and place on a baking sheet. Chill in the fridge for about 2 hours.
Heat a skillet with oil over medium heat. Beat eggs in a bowl and pour the breadcrumbs in another bowl. Beat eggs in a bowl. Place breadcrumbs in another bowl. Test to see if your oil is ready by adding a pinch of bread crumbs into the skillet. If it bubbles immediately, you're all set to fry. Dip the potato balls in the egg and then cover it with the bread crumbs. Cook until golden brown. Remove from the oil and set on paper towels. Serve warm.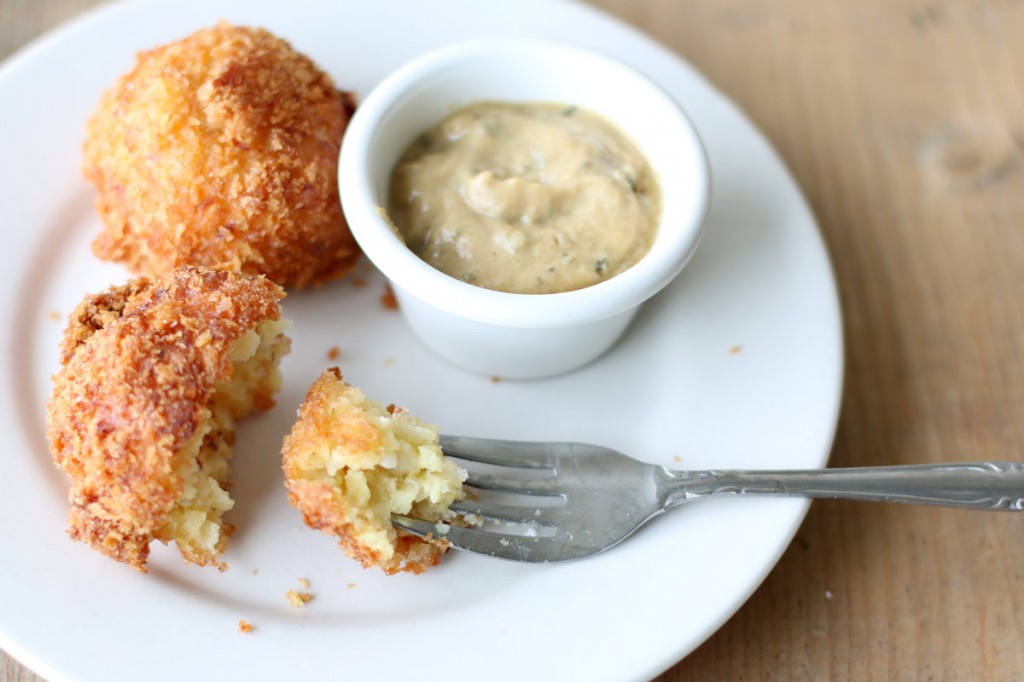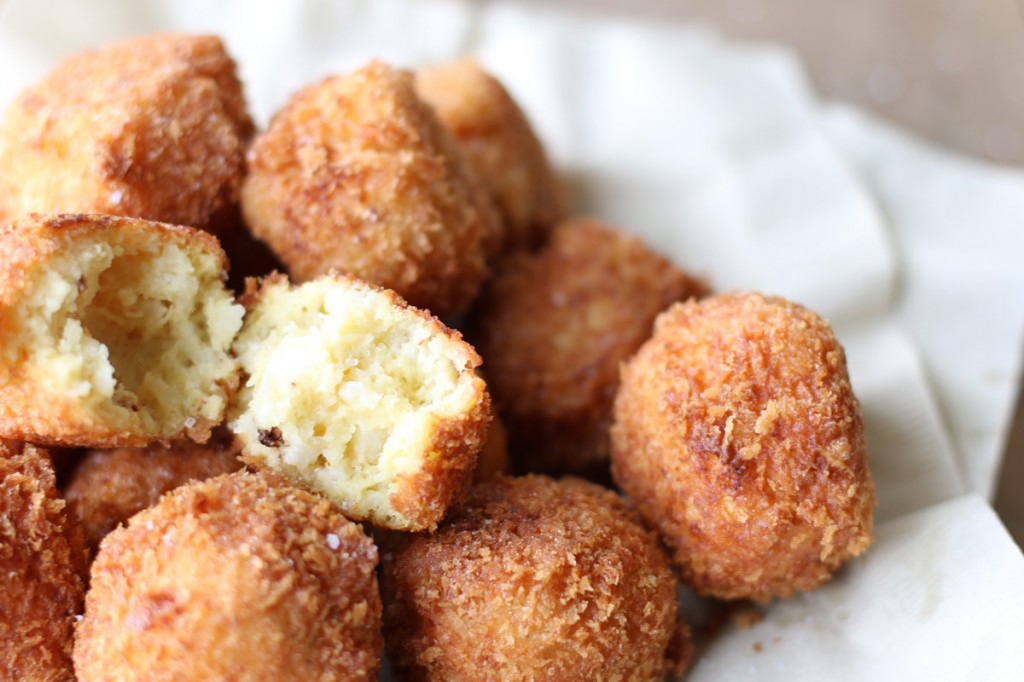 These fluffy, decadent croquettes are delicious on their own, or you could pair them with your favorite dipping sauce. You'll never look at leftover mashed potatoes the same way again.