We love chocolate covered anything at Orson Gygi. But we will always hold a special place in our hearts for chocolate covered popcorn.
We sell thousands of pounds of popcorn supplies annually. We teach popcorn classes. And we serve samples of chocolate popcorn during the holiday season.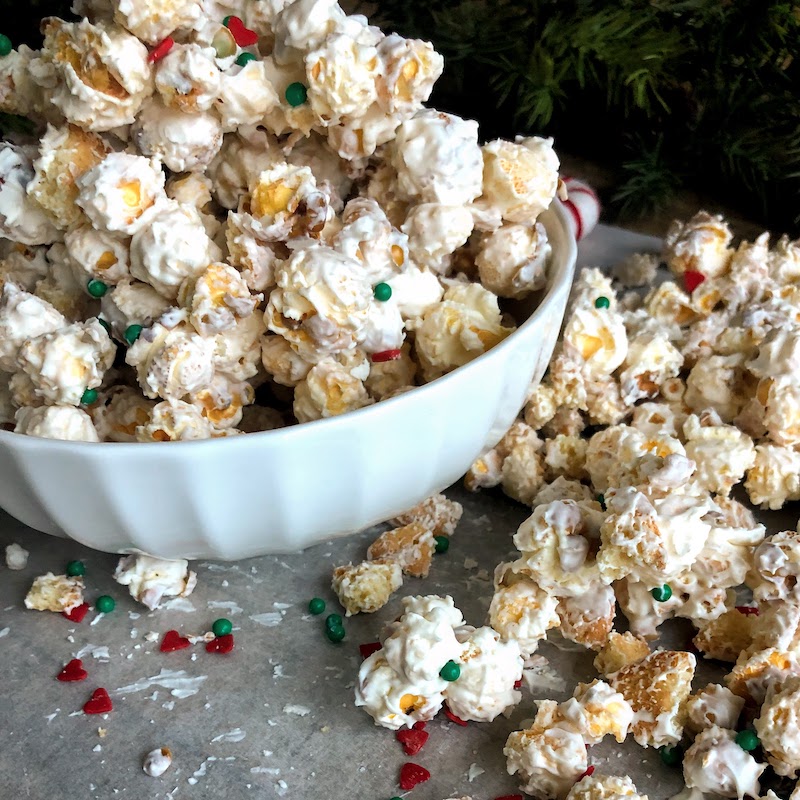 If you want to learn more about the basics of making Chocolate Covered Popcorn, visit this post! It is comprehensive – as it includes the best methods and tools for making this delicious treat.
Once you've learned the basics, then you can start playing around with fun flavor combinations, which is what we have done with this recipe. In the process, we discovered a new way to add a variety of flavors to the popcorn.
Usually, we recommend flavoring the actual chocolate with an oil to create the desired flavor. This means you need to use an oil-based flavoring, which limits the types of flavors you can make. If you use a water-based flavoring, you run the risk of ruining your chocolate. You can also add products to prevent the chocolate from seizing but it's not foolproof.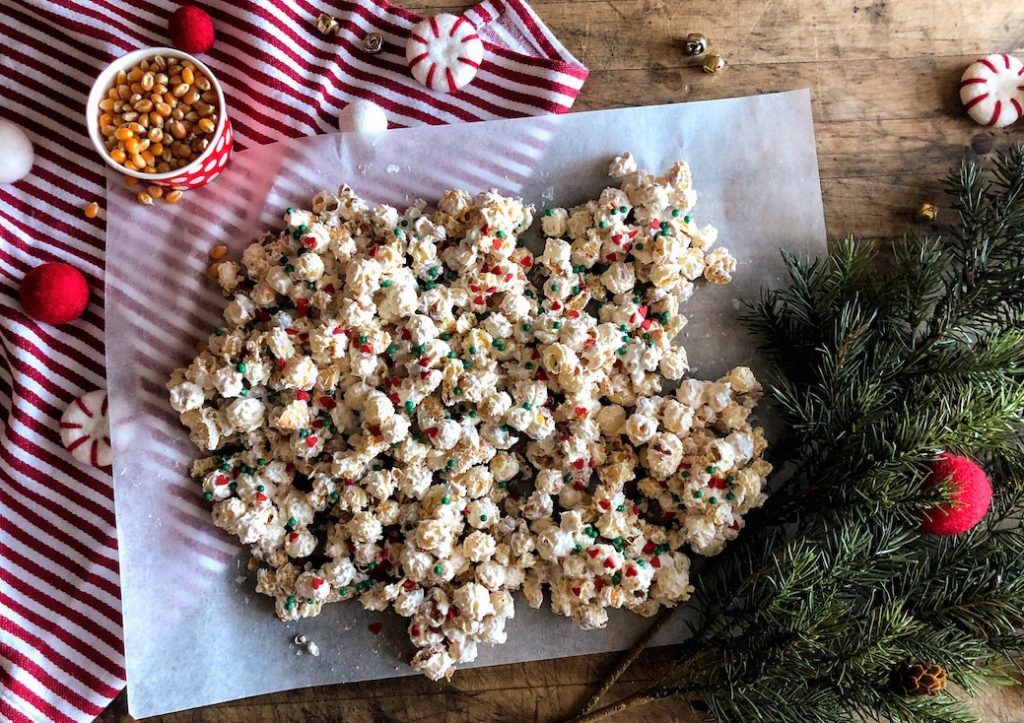 So, we found a way to add flavor to the popcorn instead. For this method, you will combine the flavor, extract, or oil with a couple tablespoons of melted butter, then pour that over the popcorn. Now the actual popcorn is flavored, not just the chocolate. This means you can create allllll sorts of fun flavor combinations and ideas. You are no longer limited to the few oil-based flavors available. Yay!
We also added some broken pieces of cookie for an added flavor and texture. Feel free to use this basic recipe to make your own delicious creations. Once you figure out the basic steps, you can start creating combinations of flavor and texture to make tasty treats.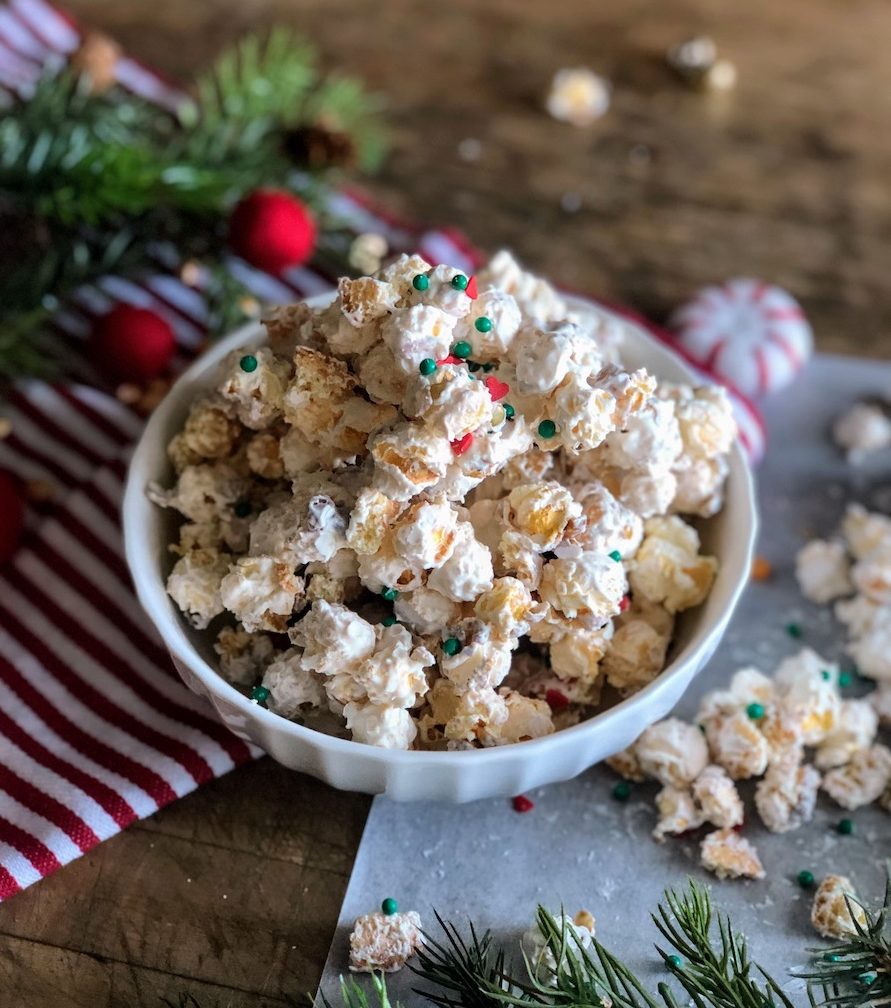 Print Recipe
Sugar Cookie Chocolate Covered Popcorn
Ingredients
1/2 cup Mushroom Popcorn Kernels, unpopped
2 Tablespoons Butter, melted
1 teaspoon Butter Vanilla Emulsion or Vanilla Extract
2 cups Vanilla Wafers or Sugar Cookies, broken into pieces
2 cup White Compound Chocolate
Sprinkles, optional
Instructions
1

Pop popcorn in an air popper. Place in a large mixing bowl.

2

In a small bowl, combine the melted butter and the vanilla emulsion.

3

Drizzle over the popcorn while stirring.

4

Add broken cookie pieces and mix together.

5

Now, melt the white chocolate in a microwave-safe bowl. Heat for 30 seconds, remove and stir. Repeat until the chocolate is melted.

6

Drizzle over the cookie/popcorn mixture and stir to coat the popcorn.

7

When evenly coated, pour onto a sheet pan in a single layer.

8

Immediately add sprinkles, while the chocolate is still warm.

9

Let the popcorn cool and harden. Then break into small pieces and chunks and enjoy!