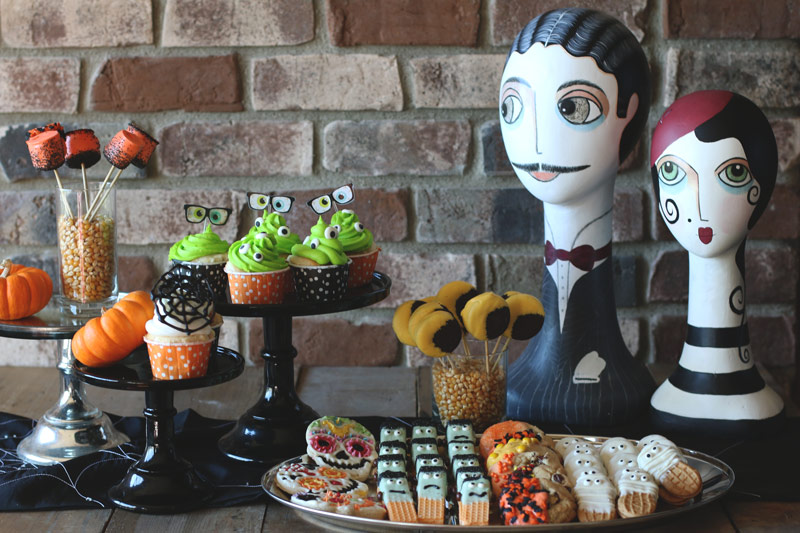 Halloween – it's that one time of year when the impossible becomes possible and fiction becomes reality, if only for one night. Why not mix that fictitious magic with classic holiday comfort foods? Which is precisely what we thought when decorating traditional favorites; we turned them into festive treats. We came up with these Halloween cookie ideas.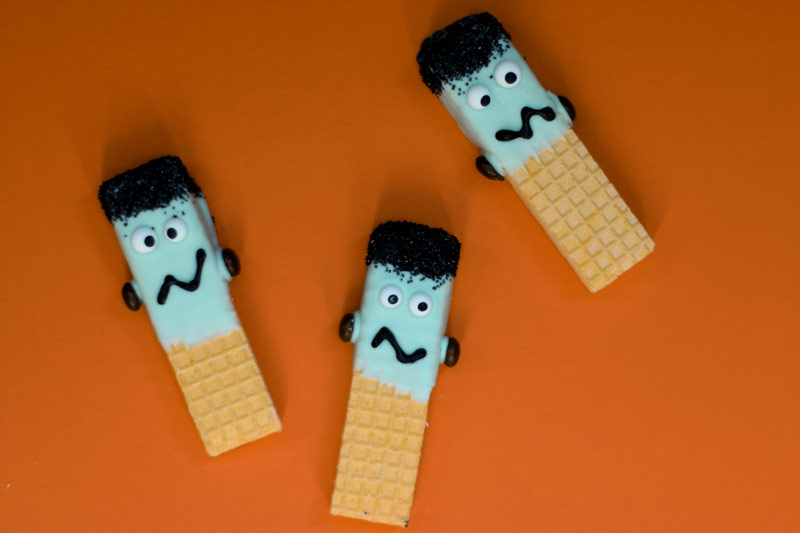 We created friendly Frankensteins by melting down our green Merckens Light Green Buttons and dipping orange wafers into the melted chocolate. It entertained the kids and added a smoothness to the crisp cookies. We also used candy googly eyes and sprinkles to complete the look.
Another easy idea that also adds a delicious texture to an already classic cookie is to chocolate dip the traditional Oreo. You can chose any color of chocolate with any color of sprinkle. A unique twist to the regular sugar cookie.
However, if the sugar cookie is more your style, try our Sweet Spirits cookie cutters. We found they were incredibly fun to decorate using Gygi's Candy Writers.
Our last Halloween cookie we made was another traditional cookie, the Nutter Butter. We dipped it in melted white chocolate Apeels and used a squeeze bottle to create the wrapped mummy effect. We also found the candy googly eyes added that extra kick of Halloween fun.
We'll post our other tips and tricks from our Halloween party throughout the month of October. If you have any Halloween cookie ideas we would love to see them! Send us your ideas and we'll post them on our blog for others to learn from.