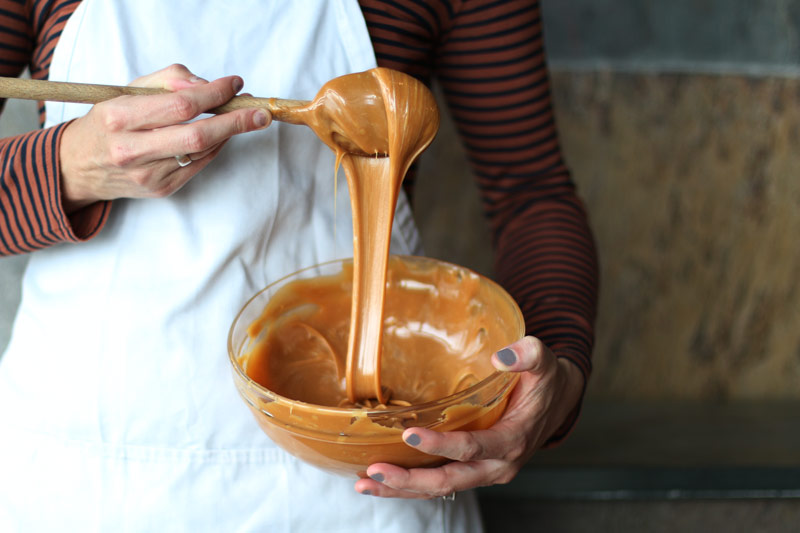 This recipe for salted caramel buttercream came to be by way of mistake. My mistake.
Our French Macaron cookie classes have been quite popular this year. So popular, that I keep eating my words that we won't have any more till January, but then we sneak one more on the schedule. The nice thing about offering so many of these classes is that we are able to change each class to showcase different colors and flavors. Changing things around though also makes it a bit harder to remember if I was supposed to do something prior to the class starting. This great recipe happened because of such a day.
In this particular class, we were going to make a salted caramel filling that went between to delicious cashew macaron shells. But the trick was to make sure we made the caramel prior to the class so that it had a chance to cool and then could be spread easily. Well I forgot. The class started and I went back to brainstorm what we might be able to sub. But those memories of that salted caramel were just too delicious and I realized we couldn't go without it. I didn't have a lot of time, or ingredients to make caramel, but I quickly realized we had Peter's Caramel. My lifesaver. The whole reason why I personally have quit making my own caramel- yes it's just that good.
I quickly melted some Peter's Caramel, poured in some salt and stirred. Added more salt, and stirred. And maybe added a little more salt, okay okay I like salt. I finally tasted my salted caramel and realized I had created the best caramel I have ever tasted. It was so good I wanted to lick the whole bowl.  It was a huge success and super easy.
But here's the even better part- we first used the salted caramel as a delicious filling, but sometimes it would be super gooey and make a mess on the other cookies. So, we decided to turn it into a buttercream, so it could be piped into the shell like the other fillings, and be a little more substantial in the box of macarons. Hence, the beginning of the best salted caramel buttercream recipe.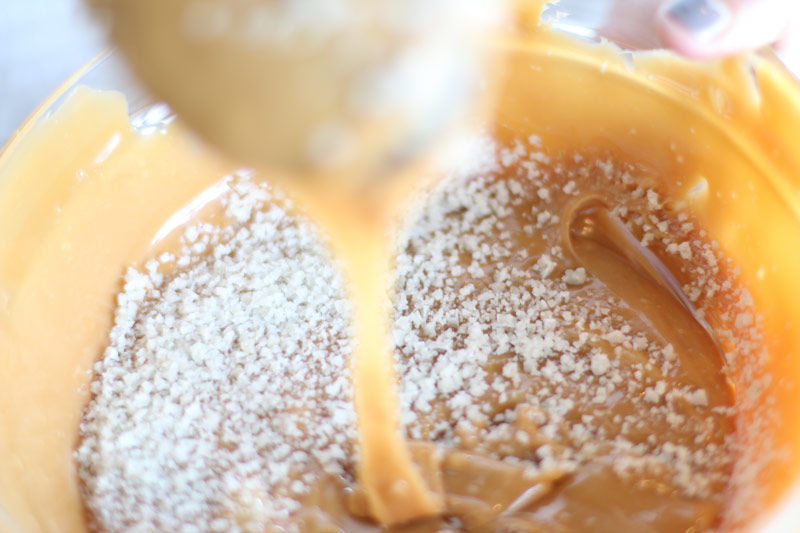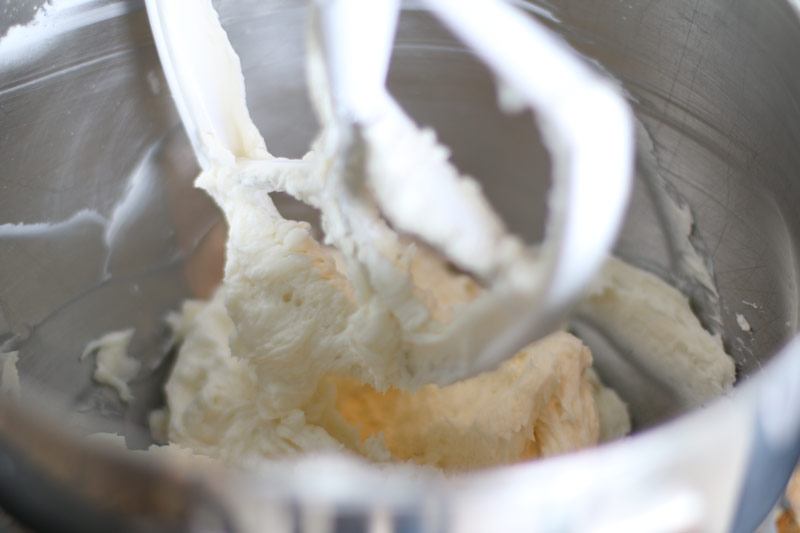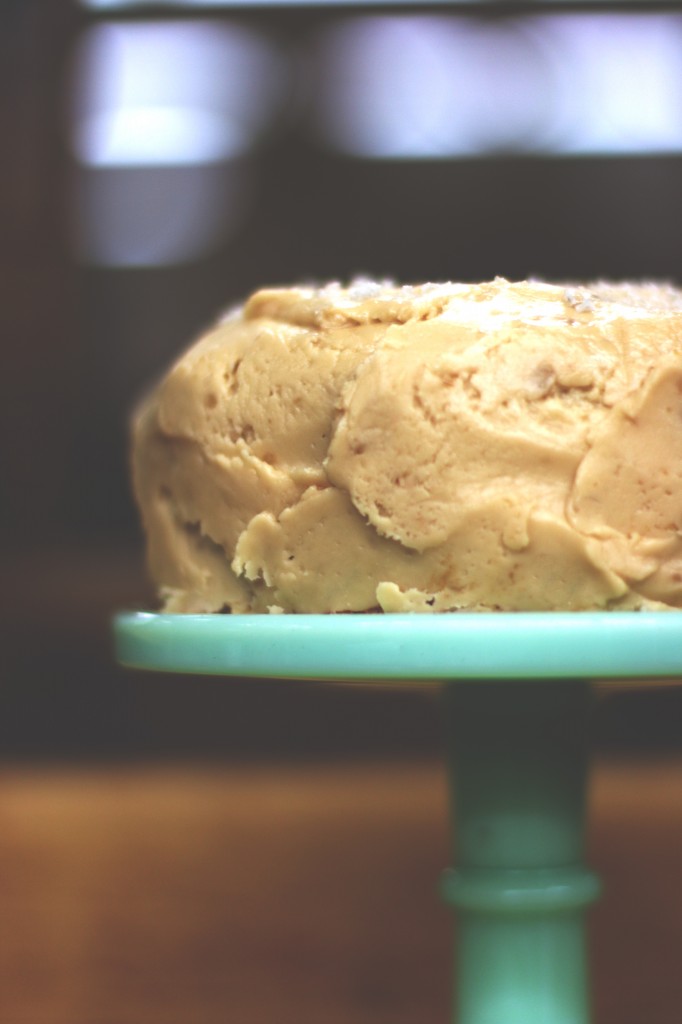 Ingredients
 2 sticks- unsalted butter, softened
1 pound powdered sugar
2-4 tablespoons heavy cream
2 cups Peters Caramel
3 tablespoons Fleur De Sel Sea Salt
Melt caramel in microwave, half power for about 2 minutes, until all melted. Watch to make sure it doesn't get too hot, as it will harden as it cools if it gets too hot. Stir in 1-2 tablespoons of heavy cream to slightly thin. Add in sea salt and stir well. Make sure to taste to see if you want more salt, there will be small chunks of salt visible. Set aside and allow to cool.
In bowl of mixer beat butter until creamy. Slowly add in powdered sugar ½ cup at a time. Making sure to mix and scrape the sides and bottom of bowl.  Use 1-2 Tablespoons to slightly thin, but not too much as your caramel will also thin it down. Once your caramel has completely cooled, add it slowly into mixer with butter cream. If your caramel is still too warm it will melt the butter in your buttercream and cause it to be too runny.
Beat until fluffy and light golden brown color. Makes about 2 cups.