Summer is the time for cooking outdoors, taking it slow, and making a delicious production of it all with some simple Basil Corn Fritters.
After a day of hiking, enjoying the outdoors, and playing in some water, there's not much left to do than to kick back and relax by the fire. Make the most of your time with a little outdoor cooking. It's so satisfying to be able to create delicious food without the comforts of home. Slow living takes time, so make a cheeseboard for noshing while you create your meal.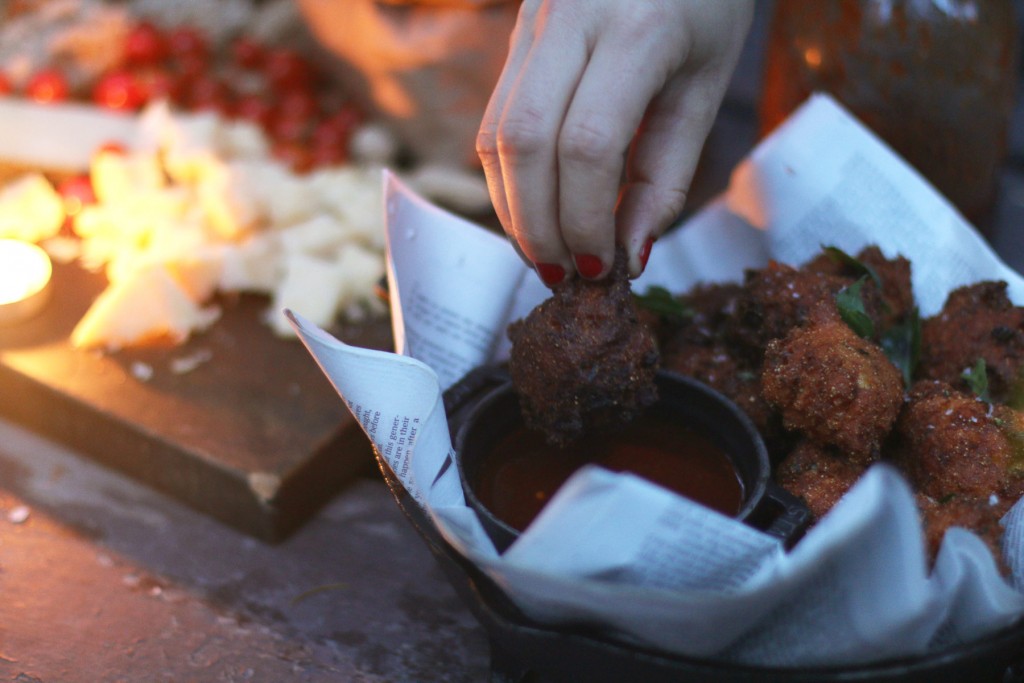 Ingredients
1 1/4 cus self-rising cornmeal mix
1 1/4 cups all-purpose flour
1/4 cup sugar
1 teaspoon salt
1 cup milk
2 large eggs, slightly beaten
1/4 cup (1/2 stick) butter, melted
1 (15.25 ounce) can corn, drained
Vegetable oil, for frying
1 cup unpacked chopped basil
Sea salt for sprinkling
Directions
Heat oil to 325 degrees F.
In a medium bowl, combine cornmeal mix, flour, sugar, and salt. In a small bowl, combine milk and eggs. Add milk mixture to cornmeal mixture, stirring well. Stir in butter and corn. Then stir in chopped basil.
Pour oil to a depth of 2 inches in a Dutch oven, or use a deep-fryer. Drop by tablespoons into hot oil. Cook 2 to 4 minutes, or until golden, turning once. Drain on paper towels.