S'more hand pies can turn everyday boredom into a rugged camping adventure – no matter where you are. Best of all, it's an exciting activity for tiny chefs. We we put some of our little Gygi helpers to help .
Everyone in the family will enjoy these flaky, crispy, chewy, chocolatey, and absolutely delectable treats! Made with your favorite pie crust recipe, chocolate, graham crackers, marshmallows, and sanding sugar, these hand pies are guaranteed to be a huge hit. The marshmallow expands, caramelizing the inside of the pies and complementing the smooth melted chocolate inside.

Watch our Gygi helpers, Coral and Saige, make them in this short little video: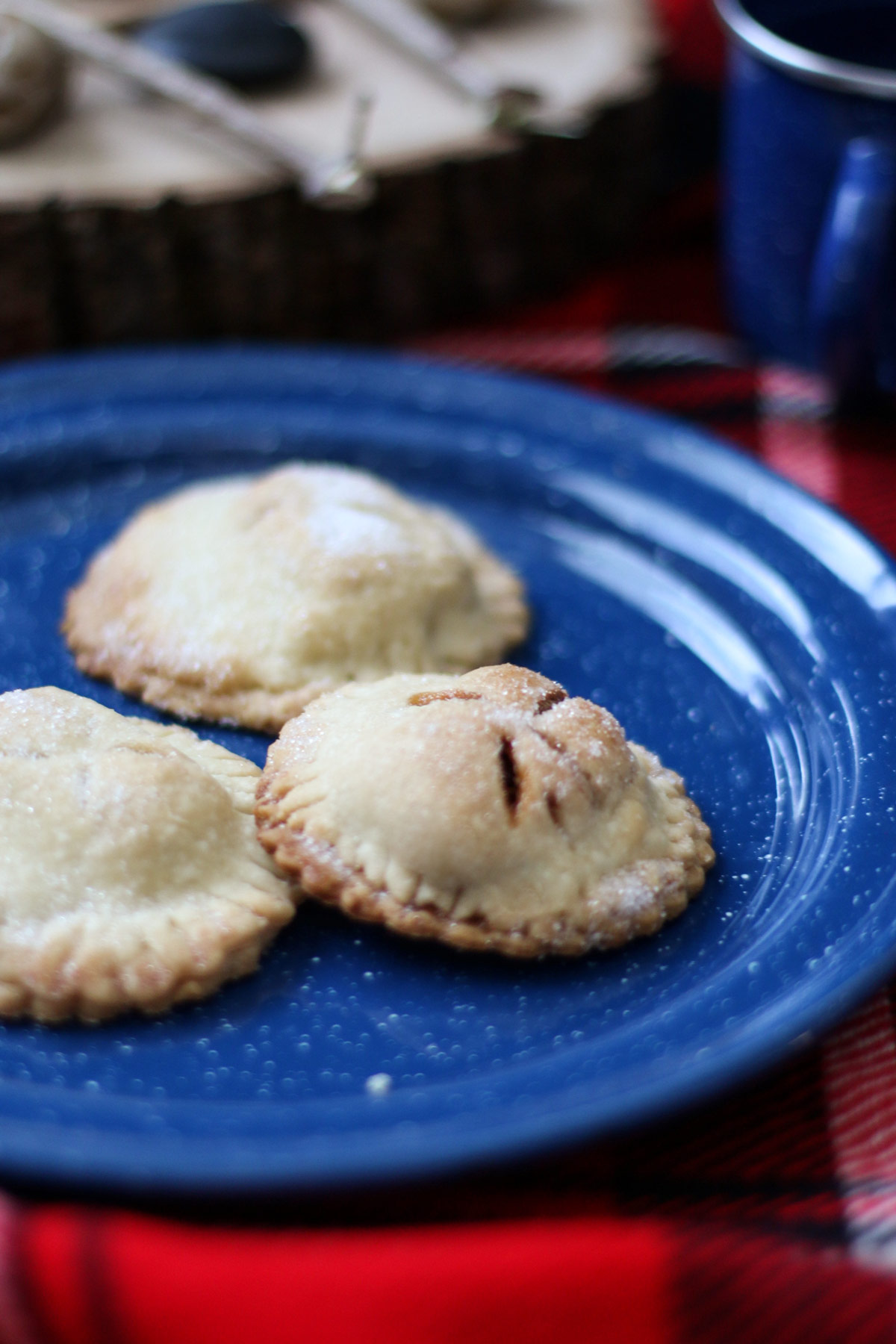 If you want a professional sheen to your s'more hand pies, you can crack one egg, mix it in a bowl, and brush it on top before you sprinkle your sanding sugar over the top. We like the rustic look and didn't add the egg mixture, although we'd love to try it out. Another tip is to buy the flat s'more marshmallows that you can find in the store. Or you can try cutting a normal marshmallow in half, so it fits. Good luck trying it out, and let us know how it tastes!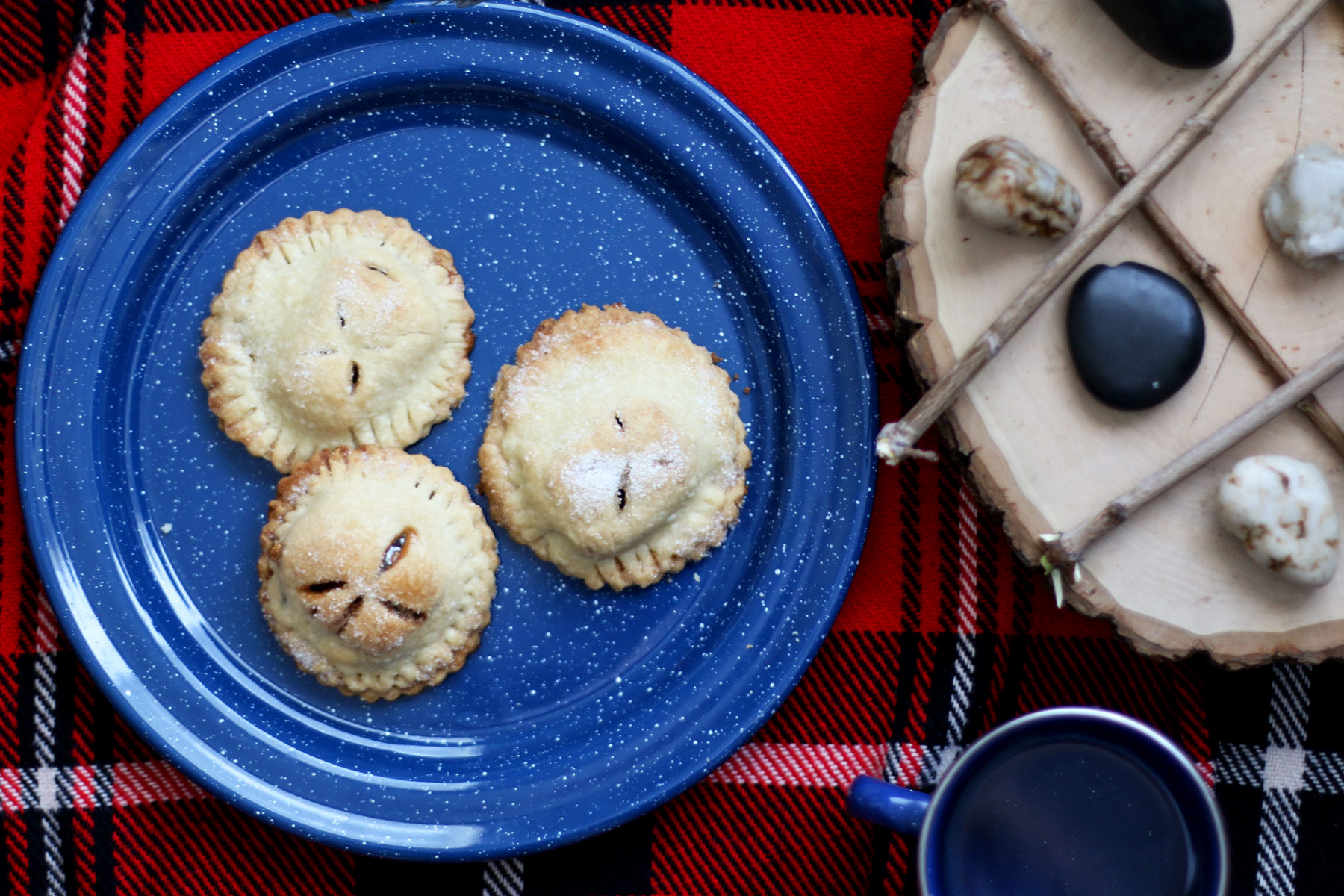 Print Recipe
Ingredients
1 1/2 cup flour
4 Tbsp cold unsalted butter (cubed)
5 Tbsp cold shortening (cubed)
1/2 tsp salt
3 Tbsp Ice water
8 large marshmallows
1 cups chocolate chips, wafers, or chunks
1/2 cup crushed graham crackers
Instructions
1

In a food processor, combine the flour, cold butter, cold shortening, and the salt. Using a regular blade, pulse the flour and butter a few times. Hold each pulse down for about three seconds. Pulse until the mixture is lightly mixed.

2

With the food processor running pour in the ice water until the dough starts to get noticeably crumbly. If you wait until the dough turns into a large clump it will be too wet and turn out tough. Dump the crumbling dough into another bowl and gather it into one large ball with your hands.

3

Squeeze the ball together until it's stuck together. If the dough won't form a ball add a little more water until you can form a ball.

4

Wrap your dough ball in plastic wrap and chill for about 30 minutes.

5

When you're ready to use the dough, roll it out on a cool surface.

6

Use a cookie cutter to cut out the shape and size of hand pie you want.

7

Add a sprinkle of crushed graham crackers, a few chocolate chips, and 1 large marshmallow to the center of each hand pie.

8

Place another dough cut-out on top of the filling and combine both sides by crimping with a fork. Make an X on top of each pie with a knife and bake for 20 minutes, or until golden brown.
Notes
Make these little pies and fill them with your own pie filling, or cinnamon sugar for a fun variation!