Make the most of your fresh berries. With layers of delicate, flaky puff pastry combined with a cream custard, Berry Napoleons are a treat everyone will enjoy.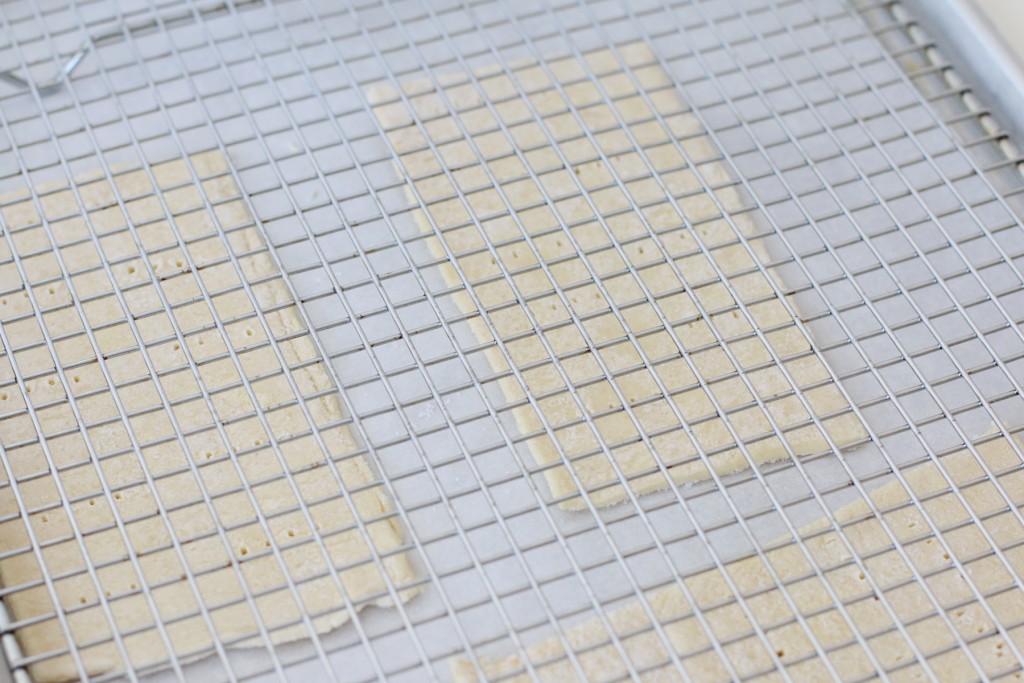 Use a cooling rack to make sure your puff pastry only rises to a uniform height. It also makes a gorgeous grid on the top of the pastry.
The beauty of the pastry cream is in its versatility. You can fold in whipped cream, mascarpone, creme fraiche, or sour cream to change the flavor and lighten up the custard. Also, you can use a variety of berries, or even canned fruits like peaches, honey-soaked apricots, or morello cherries.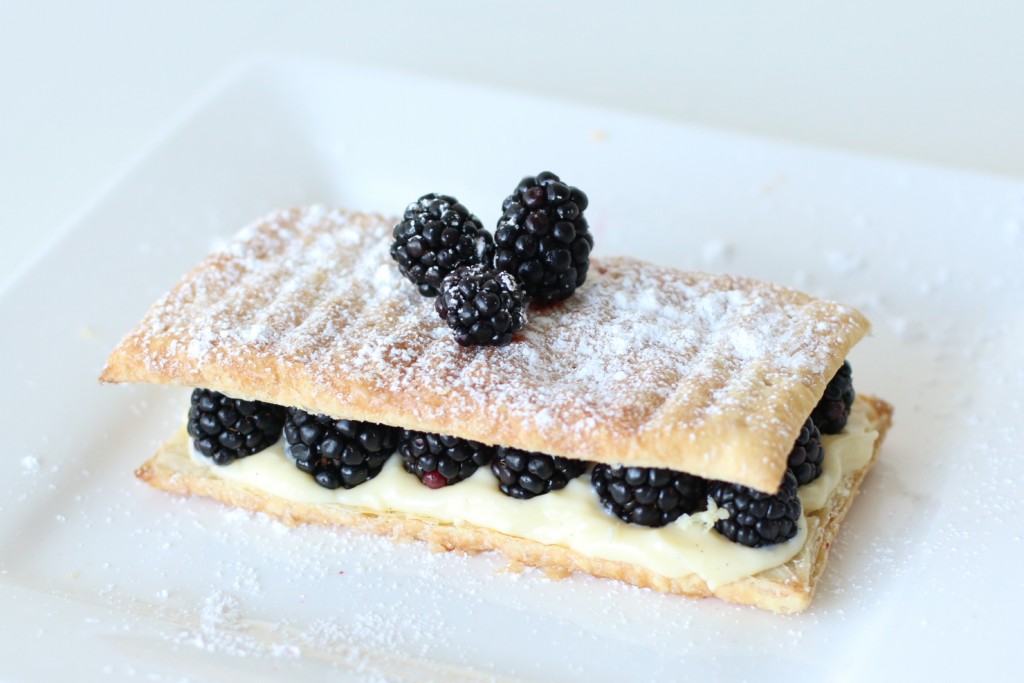 Berry Napoleons Recipe:
Ingredients
1 lb Puff Pastry
2 cups whole milk
1 1/2 cup sugar
1/2 vanilla bean, split lengthwise, seeds scraped
Pinch of salt
4 large egg yolks
1/4 cup cornstarch
2 tablespoons unsalted butter, cut into small pieces
Directions
Prepare the Puff Pastry.
Sprinkle work surface with sugar. Roll dough into a rectangle 1/8 inch thick and cut into rectangles. Line a baking sheet with pre-cut parchment paper. Chill until firm, about 30 minutes.
Preheat the oven to 375 degrees.
Prick rectangles all over with fork tines. Place a wire cooling rack over each set of pastry rectangles and bake until pastry reaches the top of the rack, about 15 to 20 minutes. Remove rack and continue to bake until golden and evenly browned, about 5 to 10 minutes more. Cool completely on racks. After it's cooled, use a serrated knife to cut the puff pastry in half.

Pastry Cream

In a medium saucepan, combine milk, 1/4 cup sugar, vanilla bean and seeds, and salt. Cook over medium heat until mixture comes to a simmer.
In a medium bowl, whisk together egg yolks, cornstarch, and remaining 1/4 cup sugar. Whisking constantly, slowly pour about 1/2 cup of the hot-milk mixture into the egg-yolk mixture, 1/2 cup at a time, until it has been incorporated. Pour mixture back into saucepan, and cook over medium-high heat, whisking constantly, until it thickens and registers 160 degrees on an instant-read thermometer, about 2 minutes. Remove and discard vanilla bean.
Transfer to the bowl. Add the butter, and beat until the butter melts and the mixture cools, about 5 minutes.
Cover with plastic wrap, pressing it directly onto the surface of the pastry cream to prevent a skin from forming. Refrigerate until chilled, at least 2 hours or up to 2 days. Just before using, beat on low speed until smooth (you can also whisk by hand).