Imagine the perfect chewy bread, drenched in a rich pudding flavored with pure vanilla, almond, and ginger. Covered by a thick layer of caramel and sprinkled with fresh pears. You won't be able to resist. And you will certainly want seconds. Just giving you a heads up.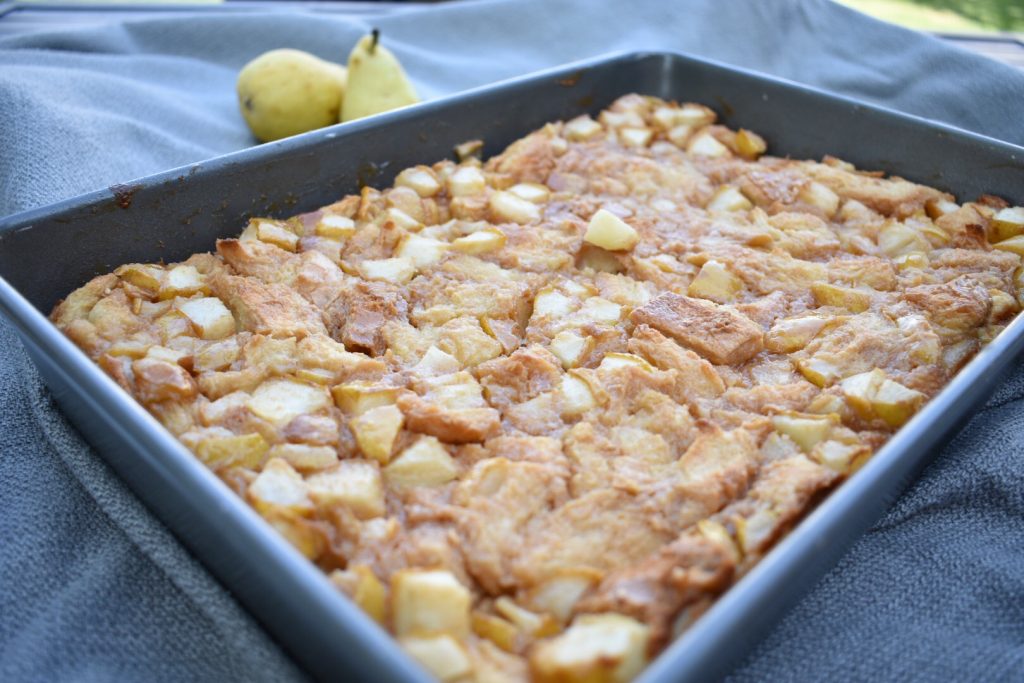 Have fun sharing this treat. Your "people" are bound to love it. See, I'm more of a crispy edge kind of girl, which is fine, because after I ate all the edge pieces there were many willing to enjoy the middle. That middle, all full of gooey caramel and sweet bread. Mmmmm.
And, hey, are you not a cooked fruit person? Or have you got cherries, peaches, apples, or even blueberries on hand? This recipe is a great base, just omit the ginger and caramelize whatever fruit your taste buds are longing for. You could even get wild and throw some chopped nuts in the mix. If you're that kind of dessert person.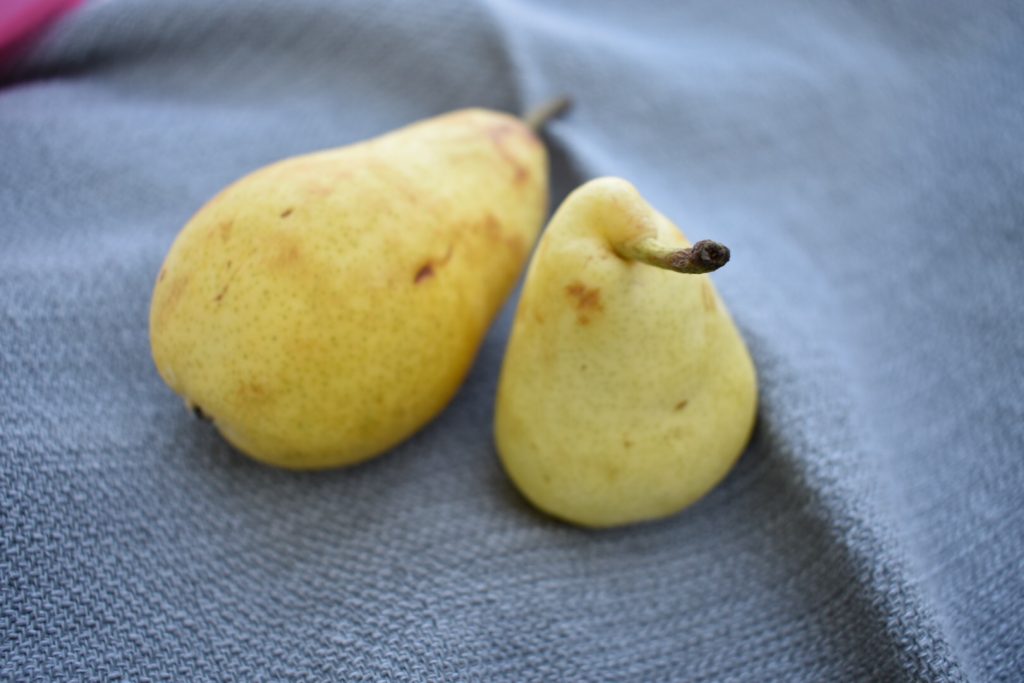 Caramel Pear Bread Pudding
Ingredients
6 eggs
1/2 cup sugar
1/4 cup vanilla extract (trust us!)
1 tsp almond extract
1/2 tsp salt
1/2 tsp ground ginger
2 cups milk
1 cup heavy cream
1 1/2 pounds stale bread
8-12 ounces Peter's Caramel
1/3 cup evaporated milk
6-8 small, ripe Pears, diced
2 tsp minced fresh ginger
Directions
Preheat oven to 350 degrees and grease a 9x13 pan.
Place cubed bread on a baking sheet and toast for 10-20 minutes, until it is good a stale. This will help your bread to absorb more of the pudding and will help the overall texture of the dessert.
In a large bowl, combine the eggs, sugar, vanilla, almond, salt, ginger, milk and cream. Whisk thoroughly until smooth.
Add in the dried bread and combine to coat all the bread completely. Just let that soak and absorb and do its business while you finish up.
In a medium saucepan, over medium-low heat, place the caramel and evaporated milk. You want to heat this very slowly, as to not cook the caramel, as that will cause it to be hard and brittle. Warm until melted.
Once the caramel and evaporated milk are combined, add in the minced ginger and pear pieces. Stir until pears are evenly coated.
Pour bread and pudding mixture into the 9x13 pan and spread to cover the bottom. Drizzle caramelized pears over the top and distribute evenly over the top of the bread pudding.
Bake for 30-40 minutes until bread is browned on the top and the pudding seems somewhat set, you don't want to see pools of liquid in the pan.
Allow to cool for 10-15 minutes and serve warm. Will keep in the fridge for a few days, and reheats nicely.