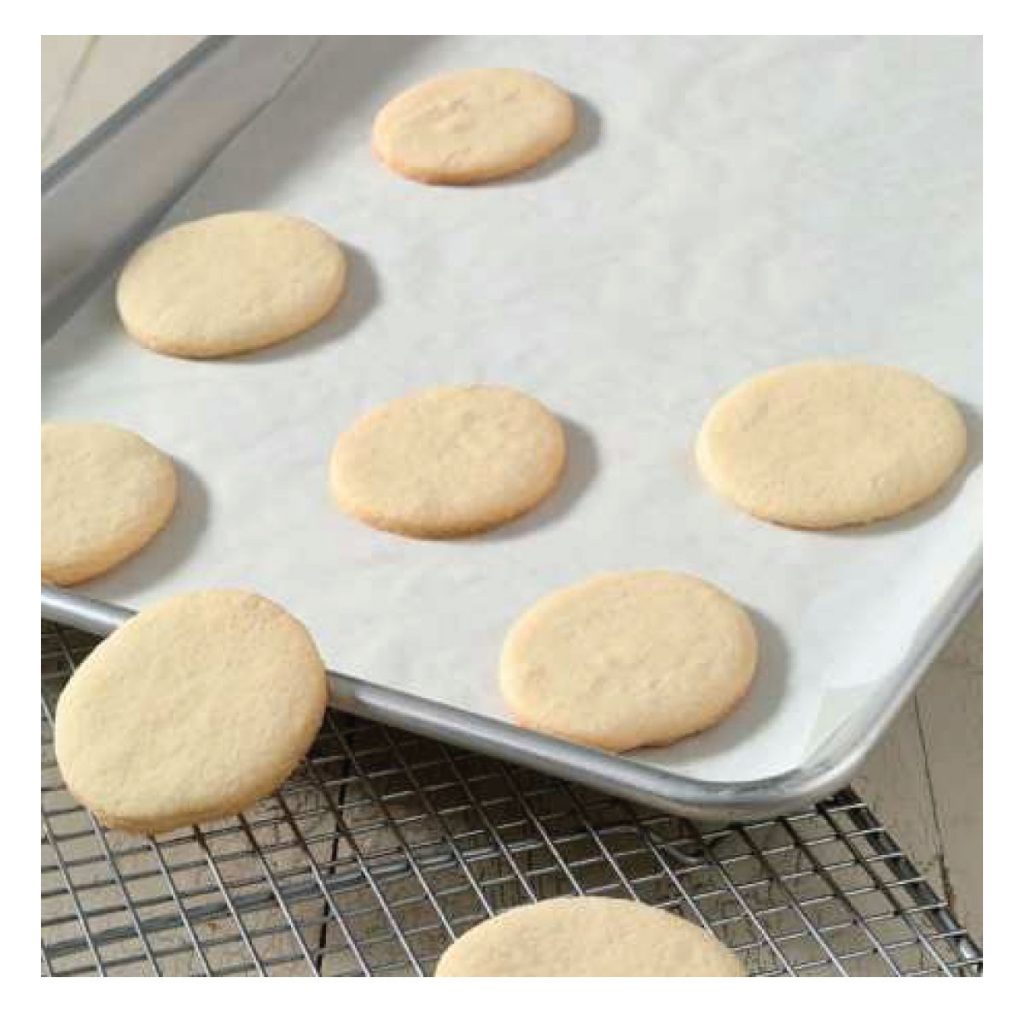 So many foods create and cultivate a feeling. At Gygi, our goal is to give our food the best of feelings. Comfort, celebration, love, satisfaction. When thinking of the happiest food, the first thing that popped in my mind was the perfect, softest, sweetest sugar cookie.
These are the cookies I make when a friend is having a bad day. We celebrate birthdays with a frosted sugar cookie instead of cake. We bake them in the shape of a heart to ditch on our neighbor's doorstep for Valentine's Day.  They are the cookies I made on my baby's due date when he just wasn't coming out. And those same cookies were shared with the nurses, family, friends when he was born the next day. They bring me joy. They make the everyday a celebration. And they certainly make my mouth and stomach very happy.
An old (and secret!) family recipe that is sure to give you a reason to celebrate and love. Feelings all food should capture.
Ingredients
1 lb butter, cold (4 sticks)
1 1/2 cups sugar
3 eggs
2 tsp vanilla
1 tsp baking soda
5-6 cups flour
FROSTING:
1 cup butter, 2 sticks
2 lbs powdered sugar
1 Tbsp meringue powder
1 tsp vanilla (I like to use clear)
1/4 tsp almond extract
6-10 Tbsp milk or cream
Directions
In a mixing bowl, cream together the butter and sugar with a paddle attachment until it is fluffy and white in color.
Add in the eggs, one at a time.
Add in the vanilla.
Scrape the bowl with a rubber spatula and add in the the baking soda and first cup of flour. Mix thoroughly between each new cup of flour and periodically scrape the sides and bottom of the mixing bowl.
Continue adding flour until the dough no longer sticks to your fingers when you pinch it.
Allow dough to cool for 1-3 hours in the fridge. If you used cold butter, you can get away with rolling the cookies without refrigeration.
Preheat oven to 350 degrees.
Sprinkle some flour on the counter, and top of the dough, and knead until it's not sticky.
Roll into a sheet about 1/3" thick. The thicker the cookie, the longer they'll take to bake, but the softer they'll be.
Cut into shapes with cookie cutter. Place on parchment lined baking sheet. Try to bake similarly sized shapes on the same tray.
Bake for 10-14 minutes, just until you see a very slight browning on the edges.
Allow to cool for a few minutes on the pan, and then transfer to a cooling rack.
For the Frosting:
Cream butter in the bowl of a mixer until fluffy. Add in powdered sugar, meringue powder, vanilla, and almond extract and mix until smooth.
Slowly add in milk, one tablespoon at a time, until frosting is the desired consistency. The less milk you add, the thicker your frosting will be and the sooner it will set up!
Grab this perfect "LOVE" cookie cutter to make your little sweets feel your love.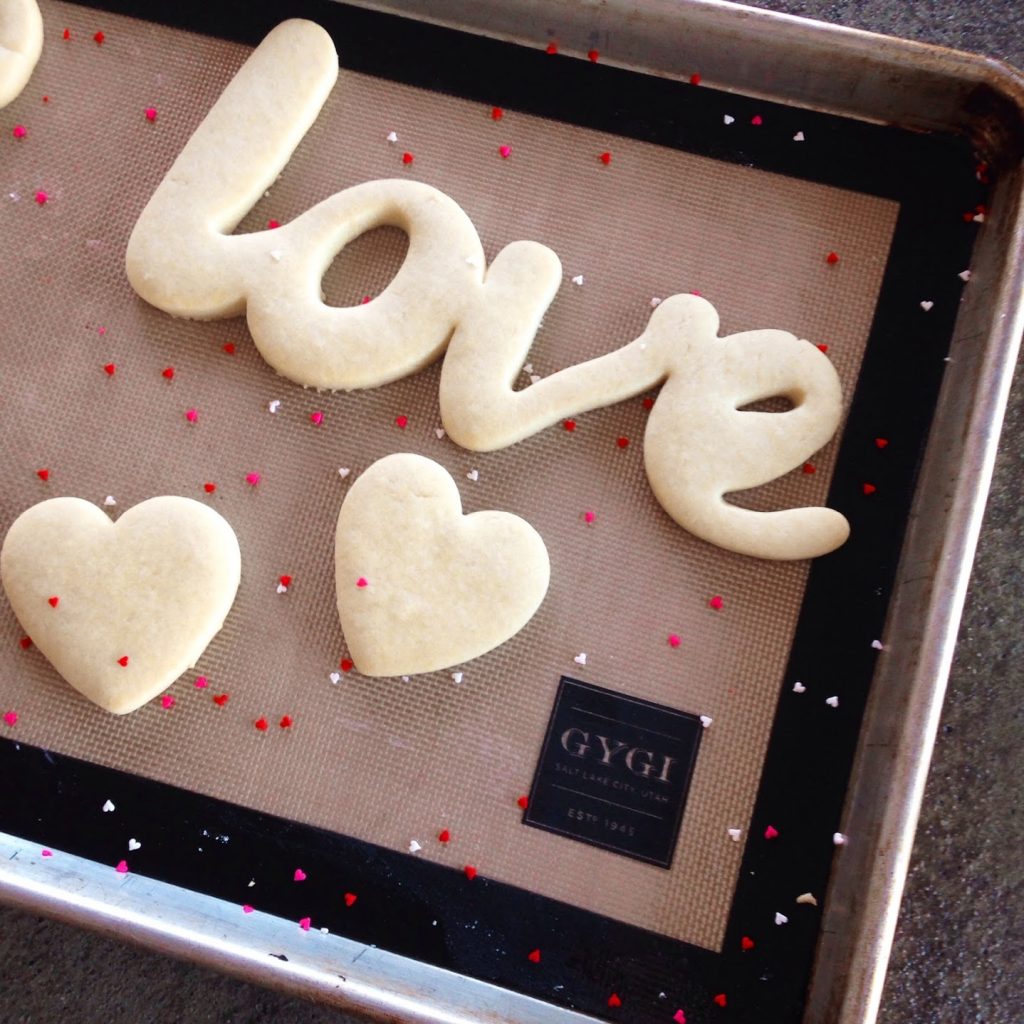 Here's a fun take on the classic cookie. We decorated these cuties for Halloween!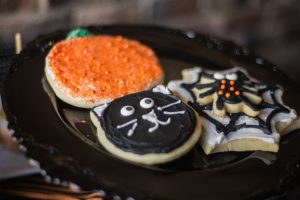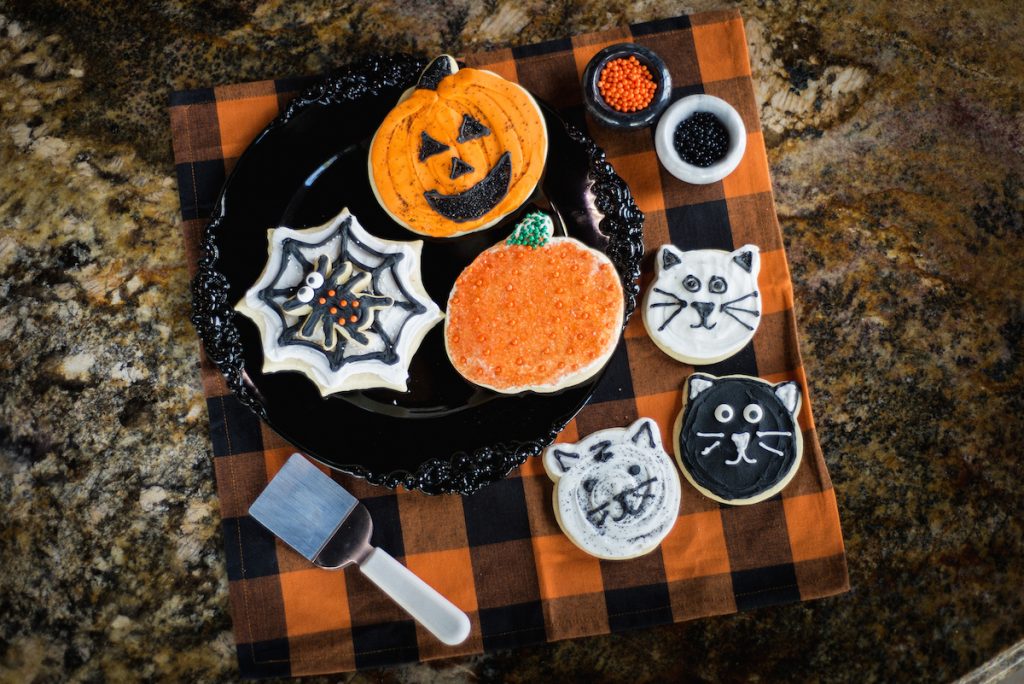 [masterslider id="1″]