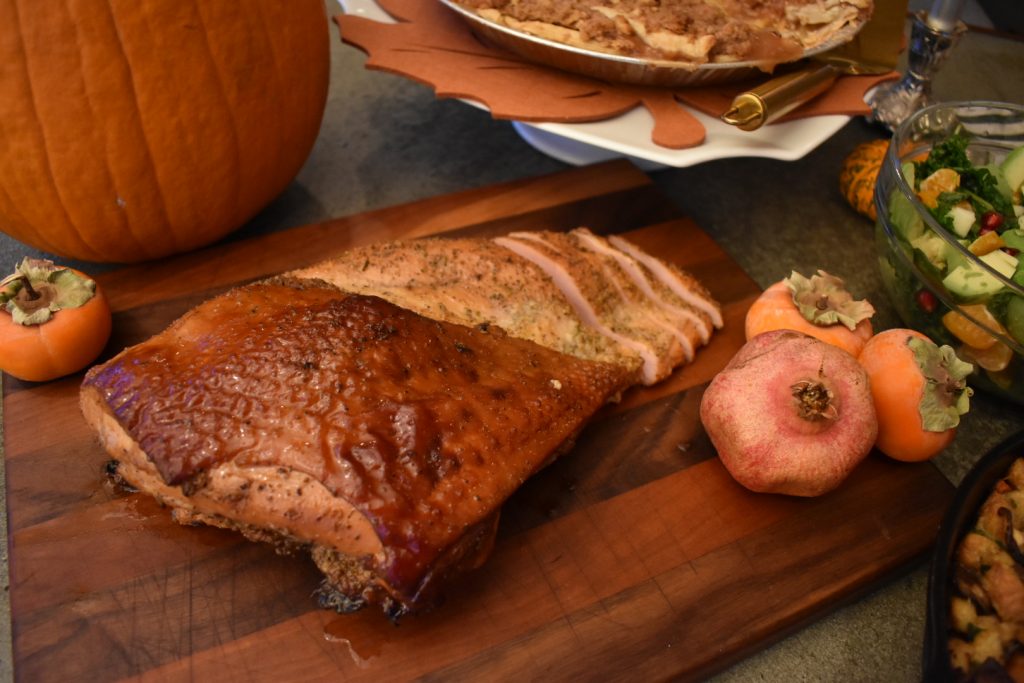 Around here we like to think that Turkey is a protein we can enjoy all year long. And when you simplify the whole process by cooking just a turkey breast, it takes all the pain and effort away from a whole turkey, and you'll end up with a perfectly moist, tender, delicious piece of meat.
Cider-Brined Smoked Turkey Breast
Ingredients
6 cups apple cider
2 cloves garlic, smashed
1/3 cup brown sugar
1 Tbsp allspice
1/3 cup kosher salt
3 bay leaves
4 cups ice water
1 turkey breast
1/2 cup butter plus 2 Tablespoons, softened
Poultry Seasoning, Montreal Chicken or Chef Todd's Pit Seasoning
Apple or Hickory Smoking [Pellets|
Smoker
Directions
Make the brine, combine 4 cups of apple cider, garlic cloves, brown sugar, allspice, salt, and bay leaves in a large pot. Simmer on the stove for 5 minutes, stirring frequently.
Take off the stove top and add in ice water. Place turkey in the brine and add water as needed until the turkey is fully submerged. Cover and refrigerate overnight.
Make cider glaze, boil the remaining 2 cups of apple cider in a saucepan and cook until reduced to 1/4 cup, about 15 minutes. Watch it closely near the end so it doesn't burn. Whisk in butter. Allow time to cool.
After the turkey is brined overnight, drain turkey and rinse.
Using your fingers, take the two tablespoons of butter and smear it under the skin of the turkey. Then season with poultry seasoning.
Heat smoker to 325 degrees. Cook turkey until it reaches an internal temperature of 165 degrees. After the turkey has cooked for 20 minutes, brush turkey with the cider glaze.
If the breast starts to get too dark, cover it with foil. Let it stand for 30 minutes, slice and serve. And enjoy that tasty, smoky, goodness.
Recipe from Traeger.com
We've brined our turkey a few times for the big Thanksgiving feast, and loved it every time. So much flavor incorporated with little effort. It makes the meat salty, but also full of flavor. A few tips to make your brining work great every time:
It seems ludicrous to use equal parts salt and sugar. Trust us, the salt helps to penetrate the turkey with all that briney flavor.
Just make sure to add the extra water to help dilute the brine.
We like to brine our turkey in a large bag, and then stick it in a bucket. It helps to cover the entire turkey in the brine.
Give the turkey a really good rinse before seasoning and smoking.
We set the turkey directly on the grate of the smoker for the first 20 minutes, and then placed it in a disposable roasting pan. That's when we covered it with the cider glaze, then we let it cook in that delicious cider glaze.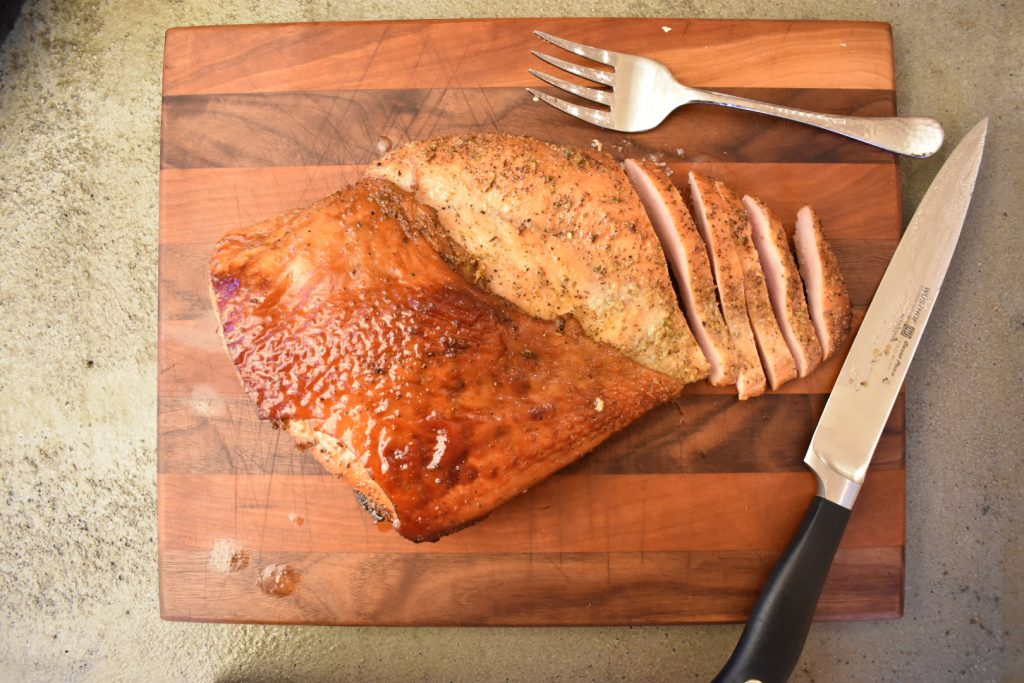 Our turkey was about 4 1/2 pounds and it cooked in about 40 minutes! Which was much faster than anticipated. If we had known it would cook for such a short time, then we probably would have smoked the turkey for 30-45 minutes on the smoke setting before raising the temperature to 325 degrees. Just to give it a little more of that smokey flavor.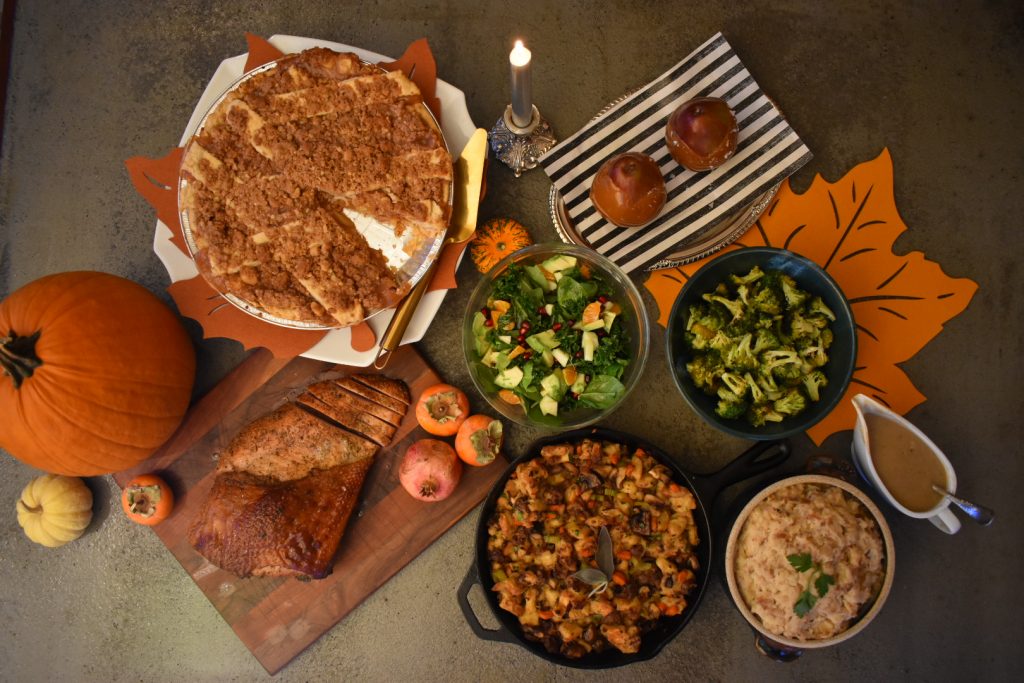 [masterslider id="11″]