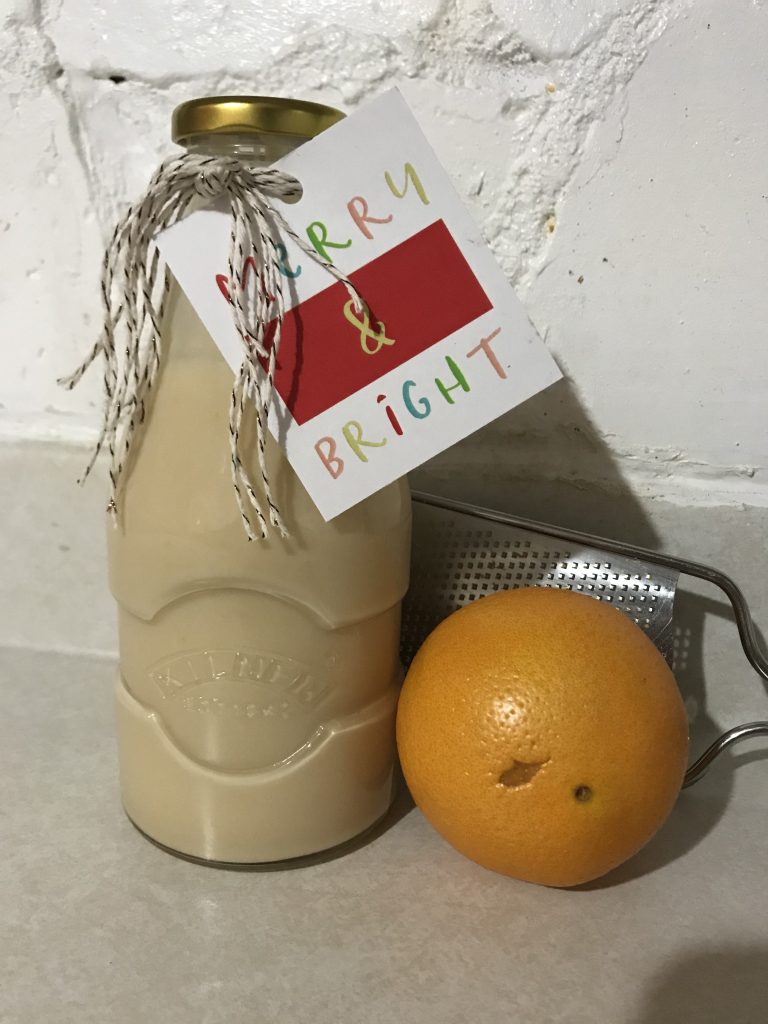 This decadent sauce is a crowd-pleaser and a late night temptation. It's easy to whip up, and fun to share. Try it on pancakes, over cake, ice cream, and even mixed into a cup of hot chocolate.
Have fun trying to resist pouring this over just about everything. And enjoy this taste so reminiscent of summer days during the heart of winter. Sure to boost your mood instantly.
White Chocolate Orange Creamsicle Sauce
Ingredients
2 cups powdered sugar
12 oz evaporated milk
1/2 cup butter
3/4 cup white baking chips
2 tsp orange zest
1 orange, juiced
Directions
Melt all ingredients in medium saucepan. Bring to a boil and cook for 8 minutes, stirring constantly.
Pour into jars to serve or share.
Watch Heather, from Gygi, make chocolate sauce and other easy, edible gifts on Studio 5 here.