Candy molds are a fun and easy way to make homemade goodies. If you're looking for a gift for friends or neighbors, molding chocolate and candy is an easy way to share a little love. We are here to walk you through the candy mold basics.
In our store, an entire aisle is devoted to displaying the various forms of the candy mold. They are fun and quirky, elegant and decadent, silly and sweet. And we think you should use them.
Candy molds can be used in many applications, including food, but also arts and crafts. We typically like to fill them with chocolate, but mostly we just love chocolate. They candy mold really has a lot to offer to the professional and the amateur alike. Let us share a few candy mold basics with you.
First…Which mold should you buy? 
Our candy molds are made from a variety of materials. They serve different purposes. Read more to find out about their many uses.
Clear Plastic: The majority of our molds are made from FDA approved clear plastic. They can be used for a variety of food uses, particularly, chocolate. The can not be heated to high temperatures, so they should never be used in the oven or with hard candy. They will melt. Clear plastic molds can also be used for a variety of crafts, including soap making, bath bombs, concrete, plaster. So versatile! Just don't mix your chocolate and concrete.
White Plastic: These molds are similar to the clear plastic molds, but they can reach temperatures above 350* F. Therefore, they can be used in the oven or with hard candy. Additional crafting uses include wax from candles or crayons.
Silicone: These molds are very versatile and extremely easy to use. They can be used for candy making and baking with ease. They are flexible and durable. Certain applications may have more issues with release (chocolate if it is not tempered, wax if it is not cool), but the flexible qualities are beneficial for other uses (bath bombs work great with silicone molds).
Polycarbonate: These molds are made from durable polycarbonate. The rigidity of these molds brings out the finest detail and design to your chocolates or hard candy. Clear plastic allows you to see when the chocolate has set and pulled away from the mold. These molds are used by professionals for professional results. Using polycarbonate molds is a great way to improve your chocolate and candy making.
Aluminum: These molds serve one purpose – hard candy suckers! They are durable and produce great results! They are a worthy investment is hard candy is a craft you enjoy.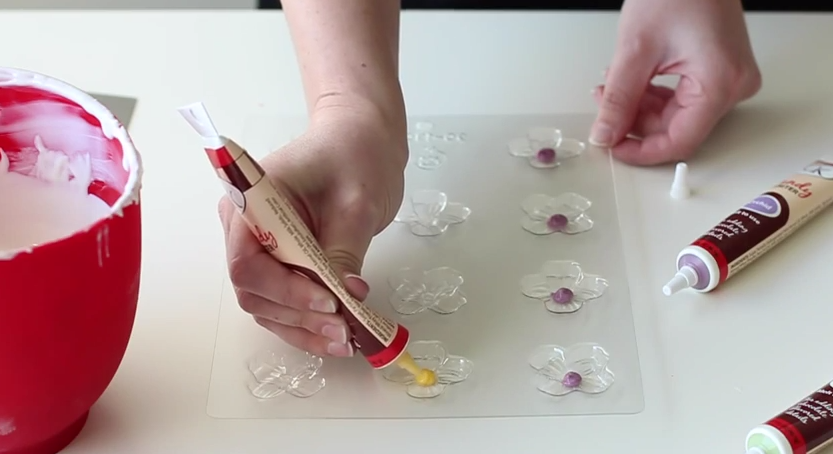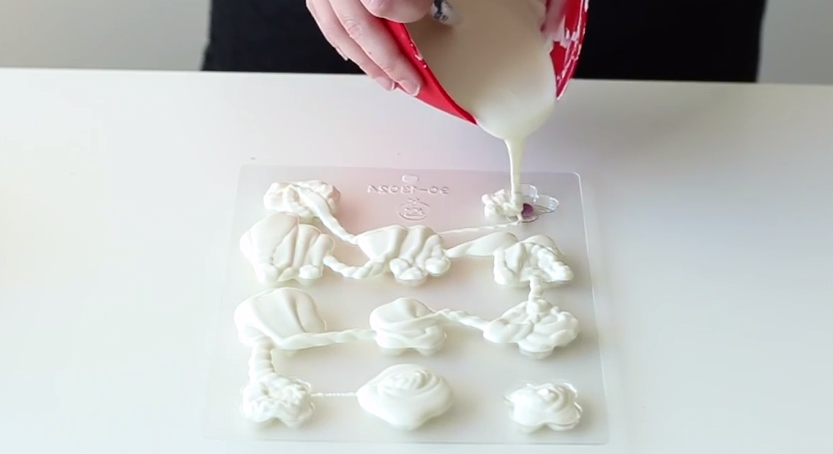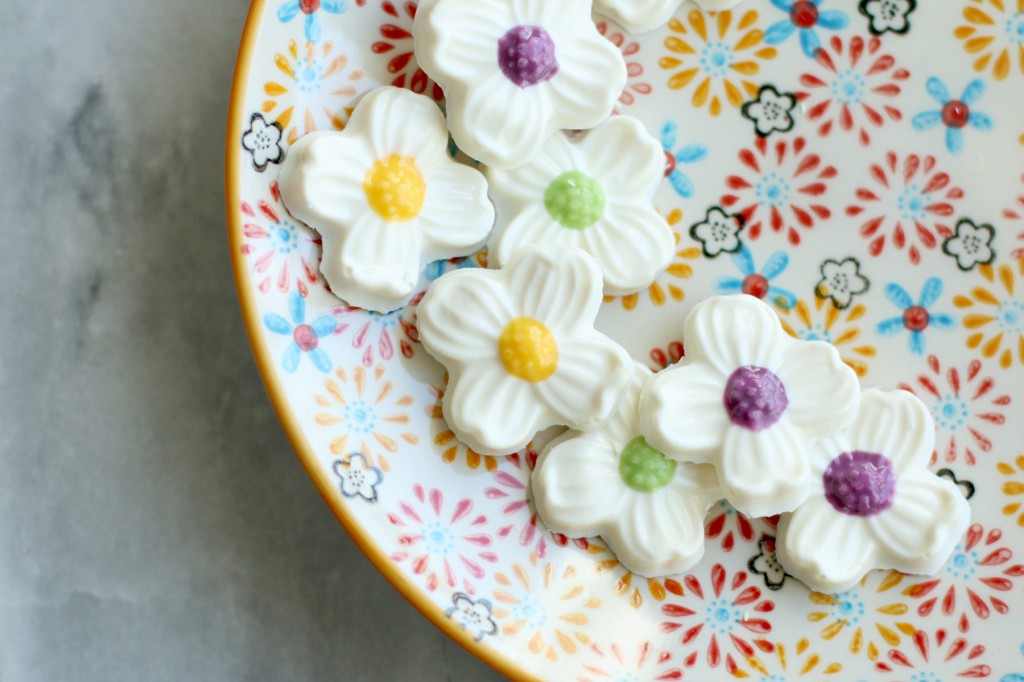 Second… What do you fill your molds with?
Chocolate, course! If you are comfortable with tempering chocolate, then a couverture chocolate will have the best tasting results.
If that last sentence felt like a foreign language, then you should stick with compound chocolate.
(Read more about the different types of chocolate, here.)
If you're interested in making hard candy suckers, you can find a few tips and tricks here.
Third… What recipes should I use for inspiration?
Check out this post, filled with a collection of ideas for treating your loved  ones.
Once you have your ideas and inspiration, check out this post where we will walk you through every step of making molded chocolates with a candy mold. You can follow this same process with pretty much any type of mold. We also have this short video that will demonstrate the entire process of using a mold.
Fourth… Get your supplies:
We have a few essential tools that we use everytime we work with chocolate, regardless of the type of chocolate that it is. First up, we cannot say enough good things about these silicone bowls. Pour your chocolate into the bowl, place in the microwave for 30 seconds at a time, stirring inbetween each time. A great silicone spatula or plastic spreader is a must for stirring. Remember that things heated in the microwave will heat from the inside out, so stirring in between each block of time is crucial.
And of course you are going to need candy molds, you can check out our full selection here. Candy molds such a fun way to celebrate. You can find a mold for pretty much every occasion, from birthday to baby shower to wedding, and everthing in between
Any other candy mold basics that we are missing? Leave a comment below.