We are sharing another post in our Christmas in My Kitchen series, and we have one of our own, Spencer, in the kitchen! He is sharing a recipe for a Christmas/Breakfast favorite that has been passed down for several generations in his family!
Æbleskiver (in its singular form: æbleskive) are traditional, spherical Danish pancakes. It's often spelled English as aebleskiver, ebleskiver, or ebelskiver. They have a pancake-like exterior with a lighter, fluffier interior and are often filled with jam. The recipe is basically a traditional pancake recipe, but with a few variations. Spencer's family recipe includes yeast (others we have seen have buttermilk) to add some lift. When you cut into these, you will see a super open texture with an almost sourdough taste (thanks to 2 full tablespoons of yeast), making for a fun twist on a standard pancake! These are so fun to make as a family.
Spencer was able to chat with his grandma over Facetime to get the story of how these pancakes became a standard family breakfast/Christmas tradition! While his family had some Danish ties, his grandma's family was introduced to these pancakes in the early '50s by a neighbor. The neighbor gifted the family with one of the unique pans and a recipe, and the rest is history! Spencer's grandma has made some tweaks over the years to get the perfect texture in her Ebelskivers! Spencer chatted with us about the memories he had around Christmas time with these yummy pancakes.
"These have always been a big tradition for us. We ate them at different times during the year (who doesn't love a special breakfast for dinner on a Sunday evening), but these really are a Christmas tradition. Grandma and Grandpa would operate the stove with two Ebelskiver pans going. Add to that some homemade jam and a dusting of powdered sugar? BYE! These are so fluffy and delicious!
When I was making these, I kept getting caught up in the thought that they weren't perfect or exactly how Grandma made them. But then I realized the fact that I am even attempting to make them brought a sense of peace to me. By working through this recipe, I felt like Gram was with me in my own kitchen. It's not the same, but these moments of working with family recipes are going to get us through the rough times until we can all be together again. So many memories live in the food and flavors of the holidays!"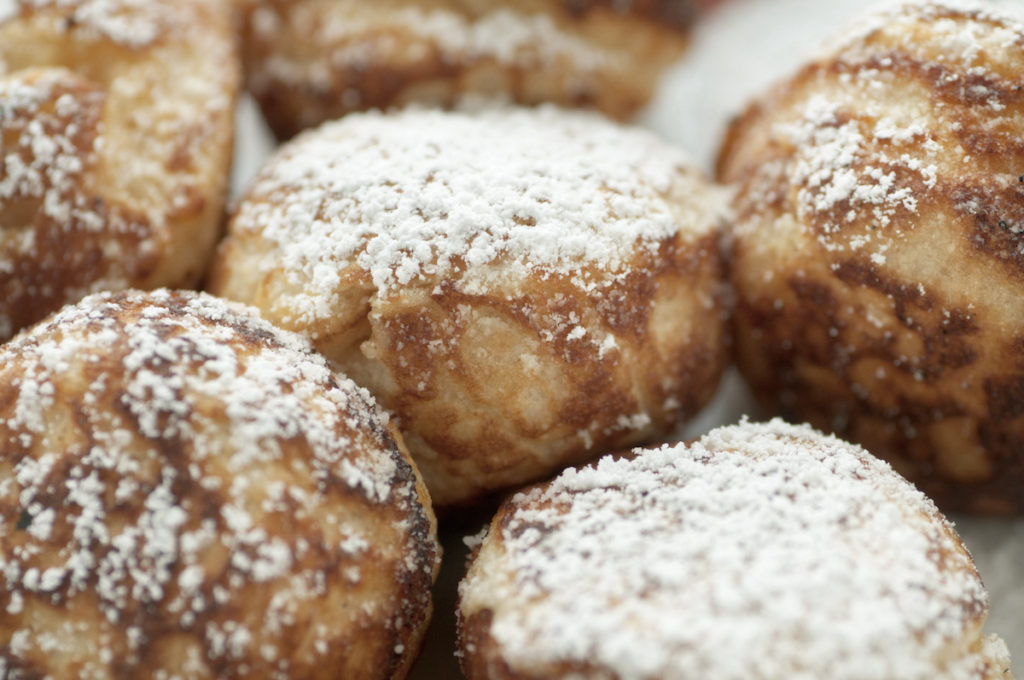 We know this year will look different, but Spencer was up for the challenge of recreating his Grandma's tried and true recipe. When you cook these pancakes, there is a slight learning curve, but there is nothing wrong with a couple of wonky pancakes to start! Check out our video on IGTV to get all of Spencer's tips (including a couple of mess-ups, haha).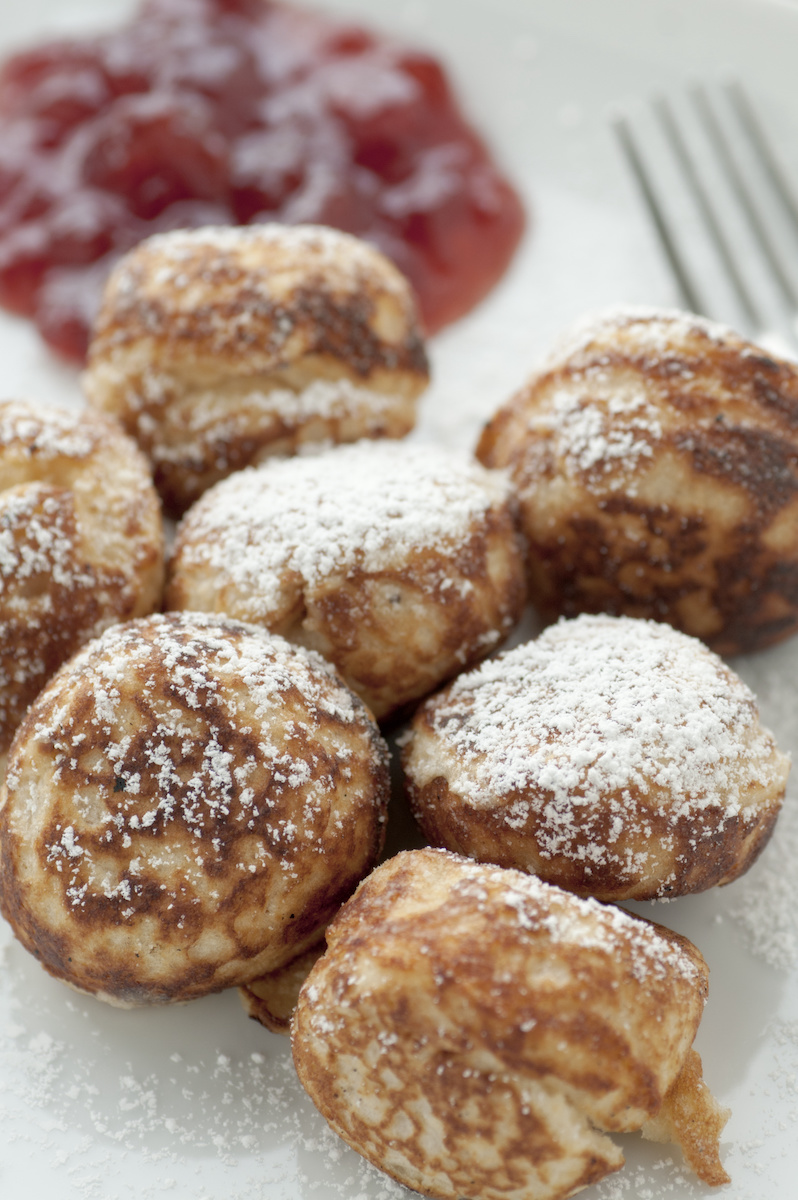 Print Recipe
Ingredients
1 13 oz can evaporated milk
1/2 cup oil
1/4 cup sugar
2 Tbsp yeast
3 eggs
1 Tbsp salt
1 Tbsp baking powder
4 cups flour
Instructions
1

Scald evaporated milk, then add enough lukewarm water to make 4 cups warm liquid.

2

Pour into mixing bowl and add oil, sugar and yeast. Allow to set until yeast dissolves. Whisk in eggs and add salt, baking powder and flour, adding just enough flour to make a medium batter. Mix well.

3

Warm pan on medium heat, and give the pan sufficient time to heat all the way (about 10 minutes). Spray with non-stick cooking spray, then fill with batter. Keep an eye on the heat, they will take a minute to cook, but you don't want to risk burning them. Use all the batter immediately, doesn't keep.

4

Serve with powdered sugar, syrup and jam.
Want to make this tradition at home?
Grab an ebelskiver pan and try out this recipe with your family! You can add fresh fruit, jam, or even chocolate chips into the middle before you flip them in the pan. So many different combinations and toppings so your family can customize these to their liking!
Pick a family recipe and call up your mom or grandpa- let them teach you how to make it their way!
Try mixing one of your favorite meals at a different time of day. Eat breakfast for lunch, or dinner for breakfast. Changing the time you eat foods can bring a whole new level of fun to an old recipe!