You can honestly make pizza crust with only two ingredients. This will give you a more dense, protein rich dough that requires no rise time, holds up its shape with lots of toppings piled up, and can get you closer to the dinner finish line faster than our other recipes. Just simply measure, mix, roll and bake.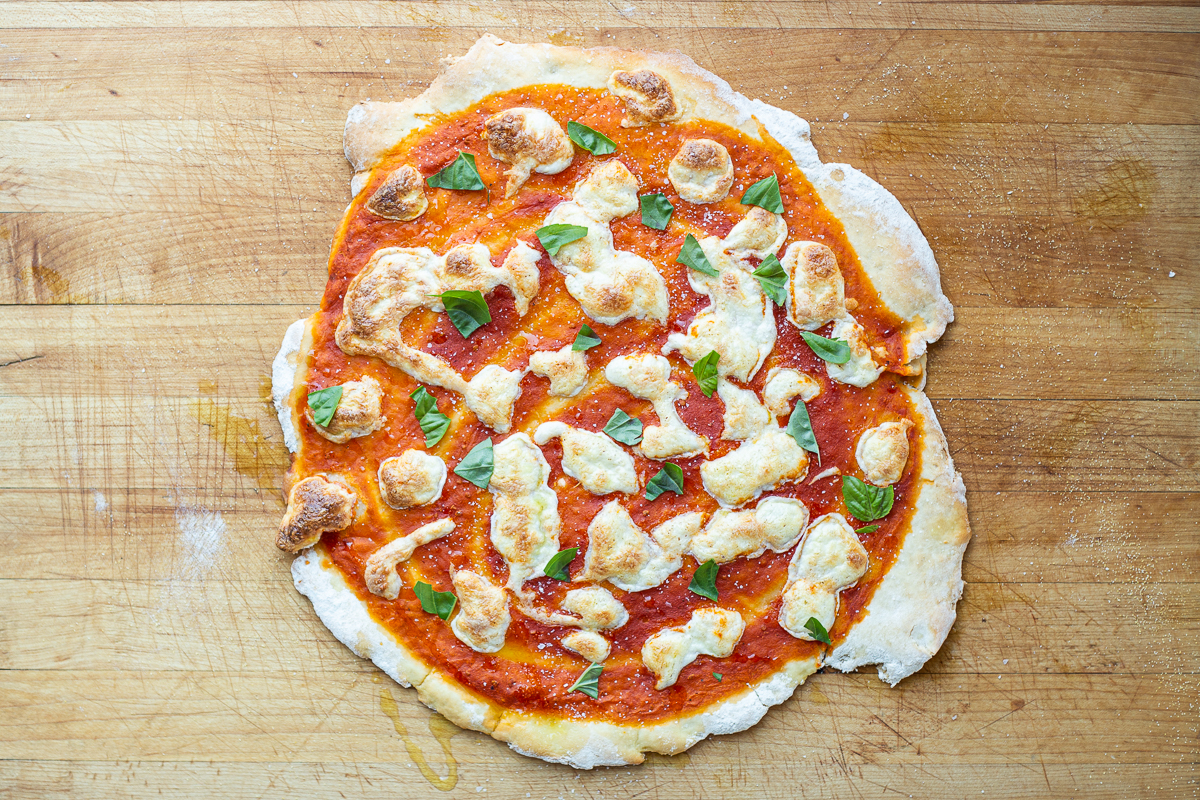 Print Recipe
Two-Ingredient Pizza Crust
Ingredients
1-1/2 cups self-rising flour
1 cup plain, greek yogurt
Instructions
1

Preheat the oven with a pizza stone inside to 425°.

2

In a mixer with the dough hook attachment knead the dough 3-5 minutes until the dough starts to come together. Knead dough crumbs using your hands until it is combined and a ball is formed. Allow the dough ball to rest for a few minutes and then continue to knead the dough together for 1-2 minutes. The final dough should be soft, pliable and easy to work with.

3

The dough ball can be split to create two smaller 10" crusts, or kept as one for one larger 14-16" crust .

4

Either use the back side of a floured baking sheet or a pizza peel and slide underneath the crust. Top with sauce, cheese and toppings.

5

Gently slide the pizza off the peel or baking sheet and onto the stone and bake until the crust is golden and toppings are melted and heated through, about 8-12 minutes
This recipe does create a more rustic crust. We love how simple it is, you can create more of the classic rolled crust feel by pinching around the edges to get a more circular shape and a lip around the edge.
Check out all the Pizza Stuff over at the GYGI GUIDE TO PIZZA.