This Indian inspired recipe makes delicious marinated lamb kabobs. Use lamb for a special feast or use it on chicken or turkey for a weeknight meal.
Serve with cumin spiced rice and roasted corn salsa for an Indian-inspired feast.
Want more recipes from the 2019 Grilling Gala? Visit this post!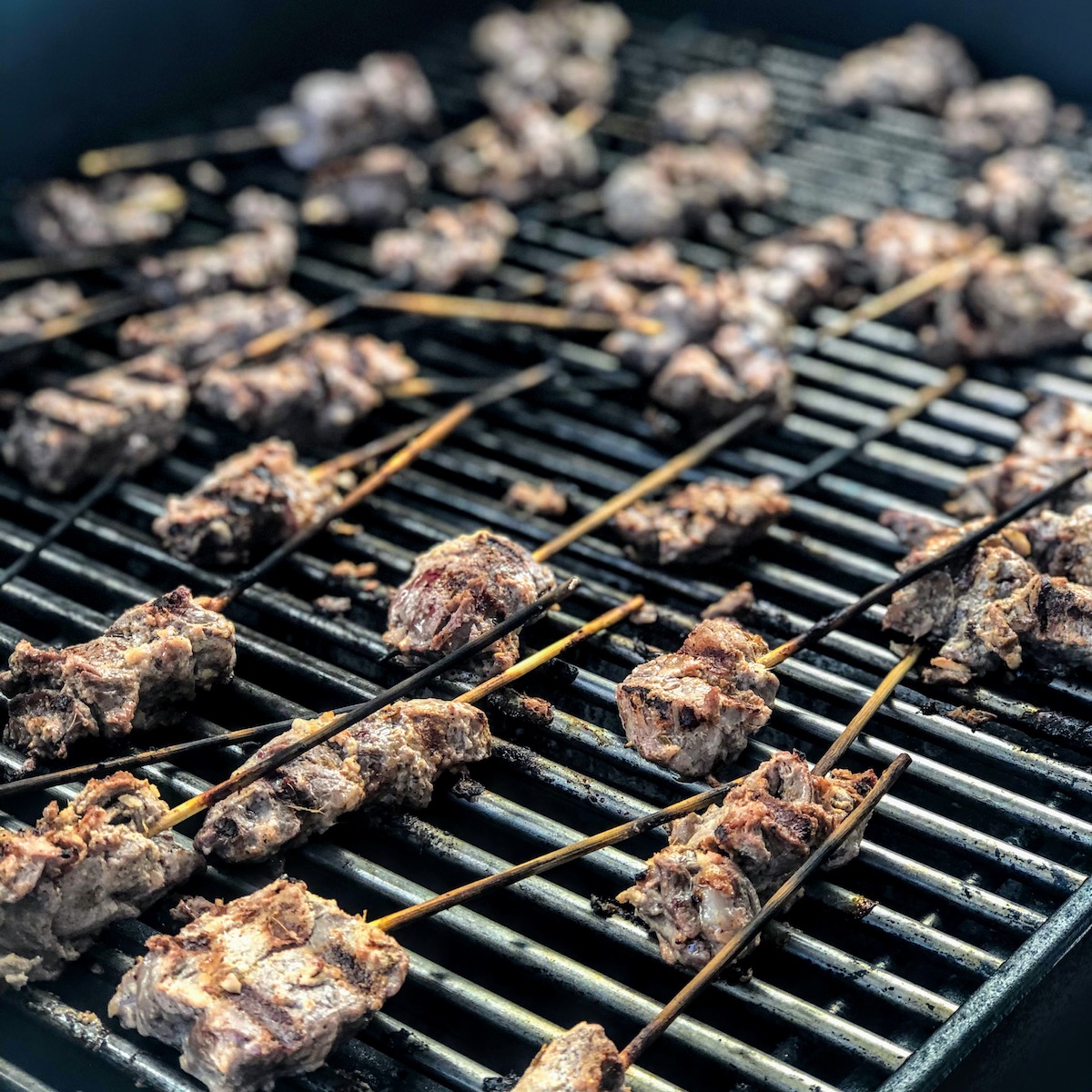 Print Recipe
Ingredients
2 pound leg of lamb, fat trimmed and cut into 1/2 to 1 inch pieces
1/2 cup nonfat yogurt
1/4 cup ginger-garlic paste
1/4 cup lime juice
1 Tablespoon vegetable oil
1 Tablespoon ground coriander
1 Tablespoon ground cumin
2 teaspoon garam masala
1 teaspoon cayenne pepper, more or less as desired
1 1/2 teaspoons salt, to taste
1 Tablespoon melted butter
2 Tablespoons cilantro, chopped
Instructions
1

Presoak the skewers for a minimum of 30 minutes in water.

2

Cut the lamb into small cubes and tenderize with a meat tenderizer or fork.

3

In a bowl, mix together yogurt, ginger-garlic paste, lemon juice, oil, coriander, cumin, garam masala, cayenne pepper, and salt.

4

Add the lamb to this mixture and let marinate for 24 hours.

5

Put the pieces of lamb threaded on the skewer touching each other.

6

Grill on medium heat grill until charred and tender.
Nutrition
317 Calories

1g Carbohydrates

88mg Cholesterol

25g Fat

traceg Fiber

22g Protein

88mg Sodium