Sweet and salty heat. Crispy chips and melt-in-your-mouth chocolate. Ridges and smooth edges. This treat is full of opposites that just seem to work together.
This isn't so much a recipe, just a guideline and can be easily adaptable for all levels of heat lovers. Simply adjust the amount of cayenne and go easy on the pepper flakes. With alterable levels of heat, you can make these sweet, salty, spicy chips for anyone.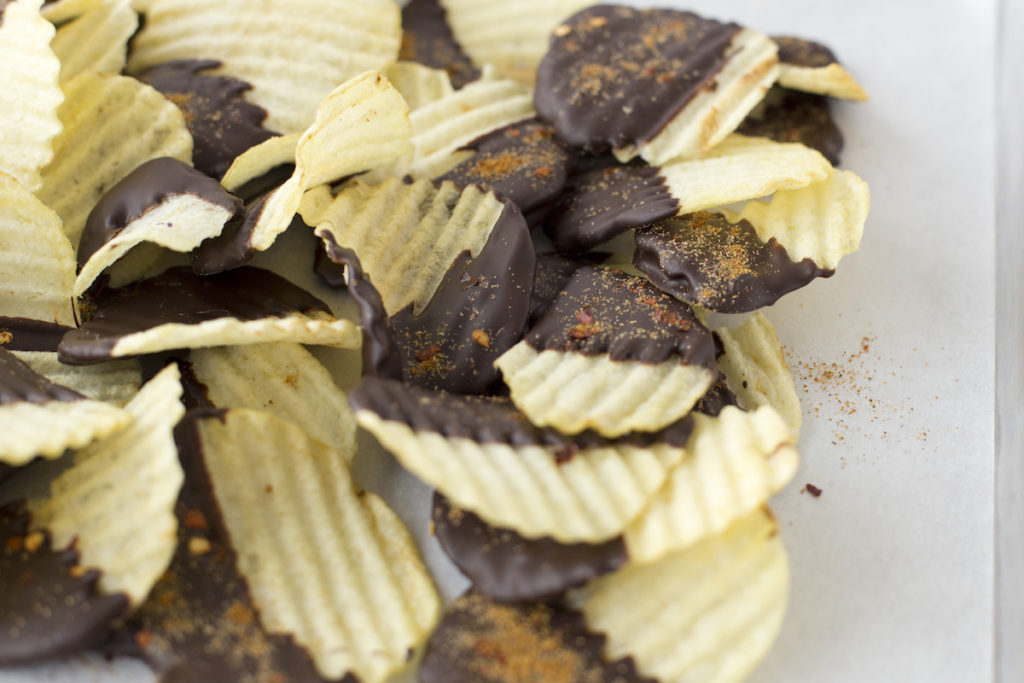 If you're looking for more tips for melting chocolate – check out this post!
Not sure which type of chocolate to buy? Find some tips here!
Print Recipe
Ingredients
Melting Chocolate
Ruffle Potato Chips
Cayenne Pepper
Crushed Red Pepper Flakes
Instructions
1

Melt your chocolate in a small bowl. Sprinkle in cayenne pepper- start with a small amount (1/4 tsp), and slowly add more until desired heat level is achieved.

2

Dip each chip in the chocolate about halfway, then hold chip over the bowl to allow the excess to drip off.

3

Lay the chip on a parchment lined pan and sprinkle with crushed red pepper flakes.

4

Allow the chocolate to harden, then devour!