We were so glad to have Chef Calogero and Wasatch Gourmet with us for the Chocolate Extravaganza. And this recipe for a flourless Chocolate Truffle Cake absolutely blew us away. And with just four ingredients this is sure to be an instant crowd pleaser. It is so decadent, but doesn't take a lot of work. And we hope you are excited to give this a try at home.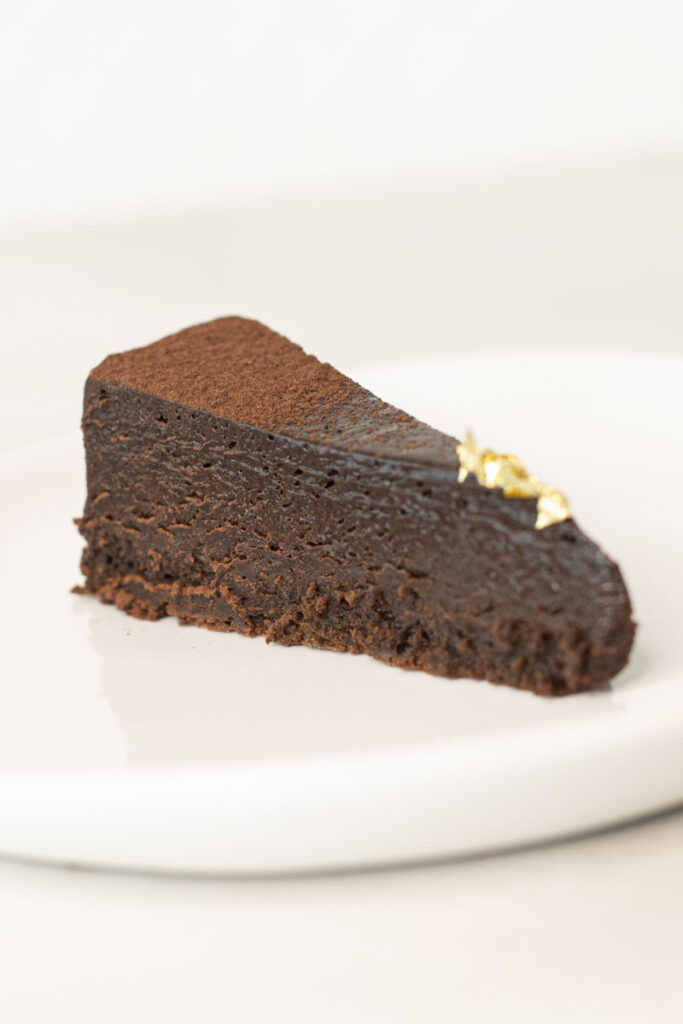 The secret tip to this recipe is using a water bath to bake. For this, Chef Calogero simply placed the cake pans on a baking sheet pan filled with water. This gives the cake a nice, gentle bake–kind of like a cheesecake, but way better. When it comes out of the oven, it will still jiggle in the center. But don't worry. The cake will set up once you leave it in the refrigerator overnight.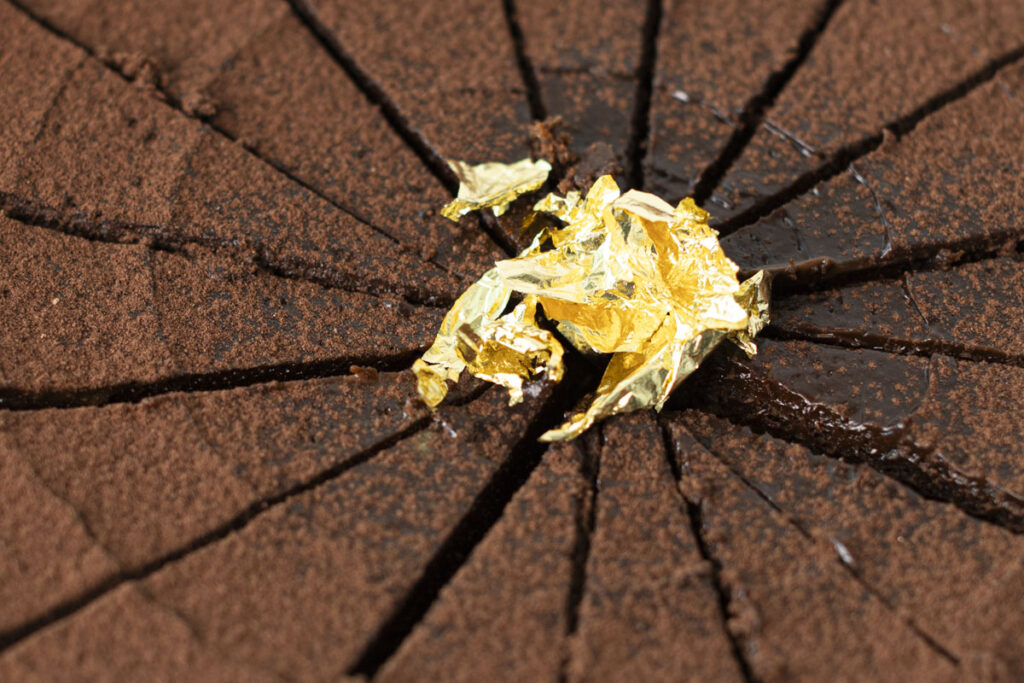 Print Recipe
Chocolate Truffle Cake with Chef Calogero
Ingredients
695 g 64% Noel Royale couverture chocolate
451 g butter
473 g sugar
10 eggs (room temperature)
Instructions
1

Combine the chocolate and the butter and melt them over a Bain Marie. Begin to whip the eggs and add the sugar to them.

2

Continue to whip on 2nd or 3rd speed until the chocolate and butter have completely melted.

3

Do not over whip or whip any air into the egg mixture.

4

When chocolate and butter have melted add to the egg mixture on 2nd speed.

5

Stop the machine and finish mixing by hand.

6

Fill molds ¾ way and bake in a Bain Marie or with a water bath.

7

Bake in a conventional oven at 335℉ for 1hr. 15 min. or just until set.

8

Allow to set up in the refrigerator for several hours or overnight before slicing and serving.