What's the difference between grilling and BBQ? Chef Martin Earl is settling this great debate – once and for all! Click here for his full article.
In popular culture, people use these terms interchangeably, probably because both grilling and barbecuing typically involve cooking meats outside. But there is actually a real difference between grilling and BBQ, and if you don't know it, you're likely to use the wrong tools and get the wrong results.
THE 4 MAJOR DIFFERENCES BETWEEN GRILLING AND BARBECUE INVOLVE:
HEAT | TIME | TYPE OF MEAT USED | SMOKE
1. HEAT: THE MOST OBVIOUS DIFFERENCE BETWEEN GRILLING AND BBQ IS THE AMOUNT OF HEAT INVOLVED.
Grilling is a high, direct heat method of cooking. Either a gas grill or charcoal radiate heat directly below the cooking surface. The heat comes from one direction and must be flipped in order to cook evenly.
BBQ is a low and slow, indirect heat cooking method. The flame or coals are far below or to the side of the meat. The lid is kept closed during cooking allowing a convection process to cook the meat. Therefore, the meat needn't be turned or flipped.
2. TYPE OF MEAT USED: Different cuts of meat require different levels of heat to cook properly.
Grilling is best suited to small, naturally tender cuts of meat. Steaks, chicken breasts, chops, and, seafood are perfect candidates.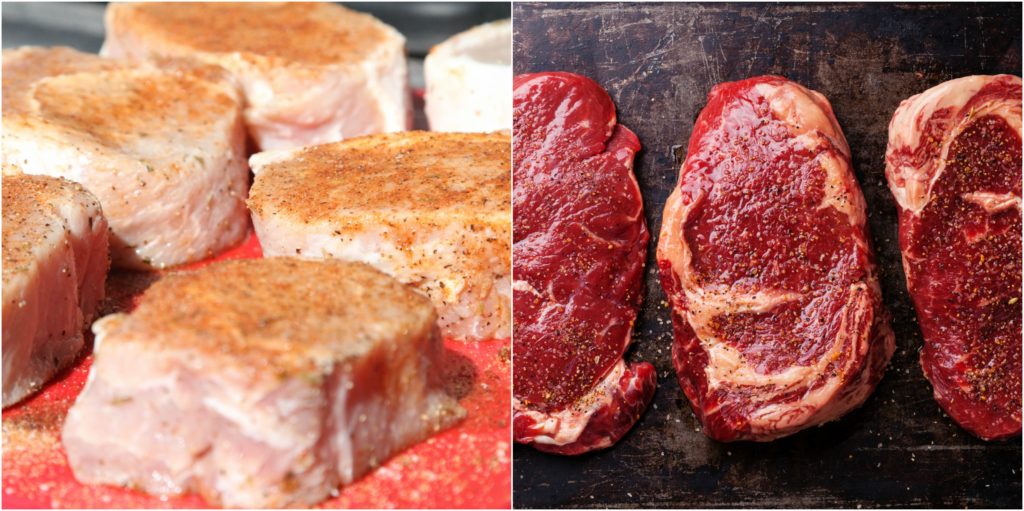 BBQ works wonders on large, tought, sinewy cuts of meat. Taking a tough piece of meat and turning it into a tender, succulent masterpiece is at the heart and soul of traditional BBQ. Pork shoulder, brisket, and rib are ideal for BBQ.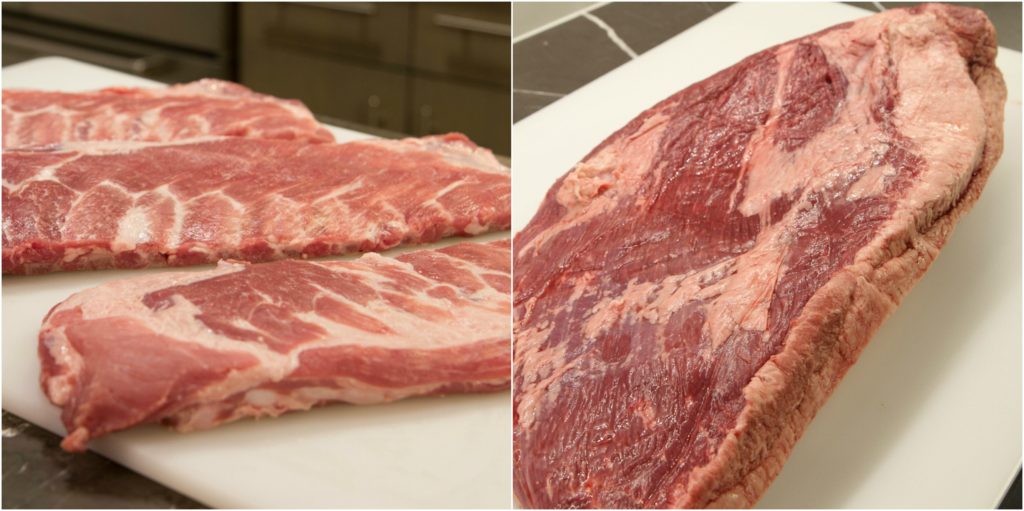 3. TIME: Not only do different cuts of meat need different cooking temperatures, they need to cook for different lengths of time.
The high heat temperatures of grilling bring the meat up to their internal doneness temp very quickly. The average cook time when grilling is only 5-20 minutes.
In barbecue, the lower heat temperatures take much longer. Cook times are typically 2 hours and up – and can be as much as 18 hours.
4. SMOKE: SMOKEY FLAVORS TAKE TIME TO DEVELOP.
Smoke is not used in grilling. The high temperatures on a grill product flare-ups, not significant smoke.
Smoke is always used in BBQ. Wood chips and chunks are used to provide flavorful smoke over a long period of time.
Recommended Thermometers
Grilling: Instant-read probe thermometers are the best choice for grilling. The Thermapen is our #1 recommendation. The Thermapen allows you to quickly spot-check meat for its internal temperature without burning your hand. The fast, accurate readings allow you to observe the changing temperature – so you can be confident that you're accurately measuring the temp of your meat.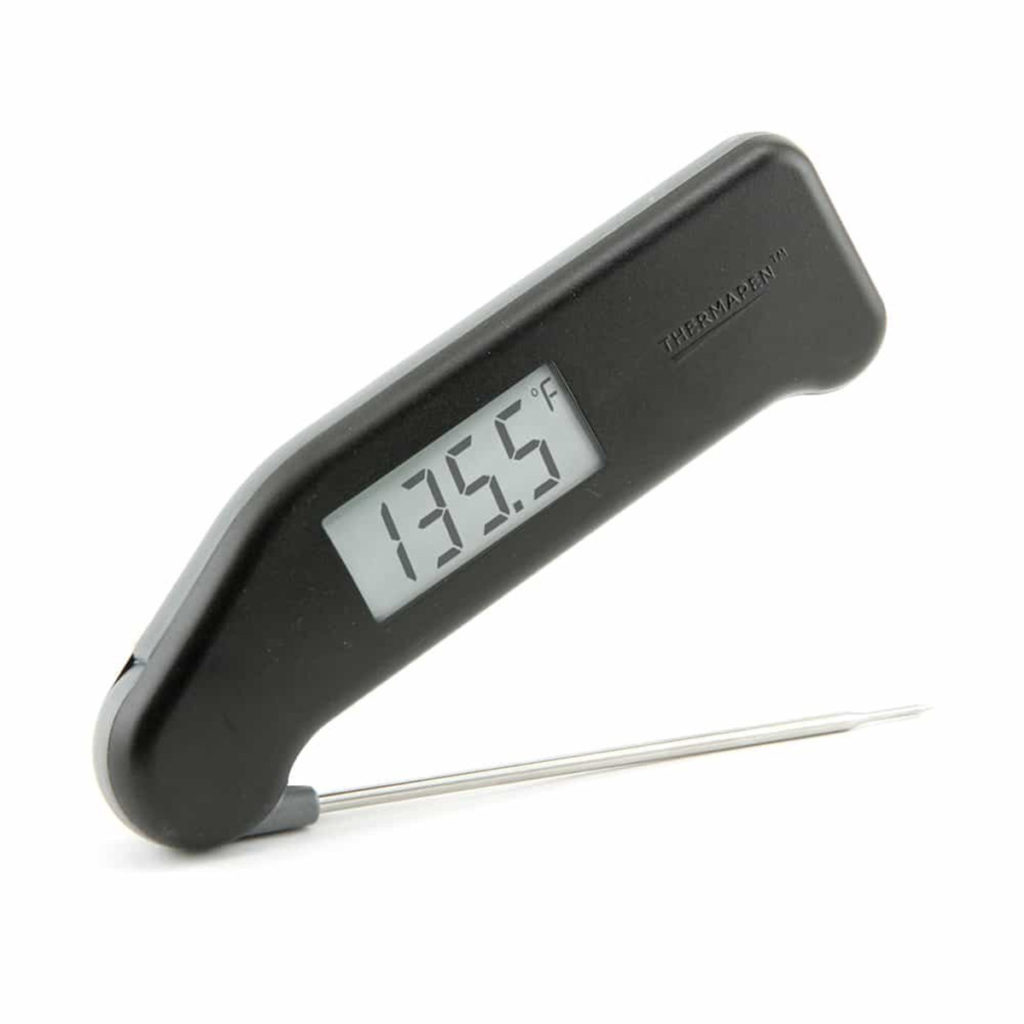 BBQ: Tracking the meat's internal temperature as well as the ambient temperature of your smoker is critical with low and slow cooking. Leave-in probe thermometers are the ideal tools for this job. DOT, ChefAlarm, and Signals are all great thermometers that fit the bill for BBQ.
Knowing the difference between grilling and barbecue isn't just a good piece of information for your gee whiz file, it helps you know which of these top-rated devices to use in your outdoor cooking adventures. So now you know!