Every year, without fail, once we start talking about caramel and, in particular, Peter's Caramel, we get sooo many questions about how the heck to use up all 5lbs of the loaf! Because after dipping caramel apples, you inevitably end up with some caramel leftover – and we want to use every bit of it!
Which brings us to caramel season 2020… we tasked members of the Gygi staff to share some ways in which they love using the caramel that don't fit the status quo (i.e. not caramel apples or dipped pretzel rods), but something new and exciting! Enter: the homemade twix bar. When Kristie brought a pan of these in to share, we DEVOURED them. Seriously, they are so good. And take only a few minutes to whip together!
We'll be adding this to our annual caramel treat-making from now on.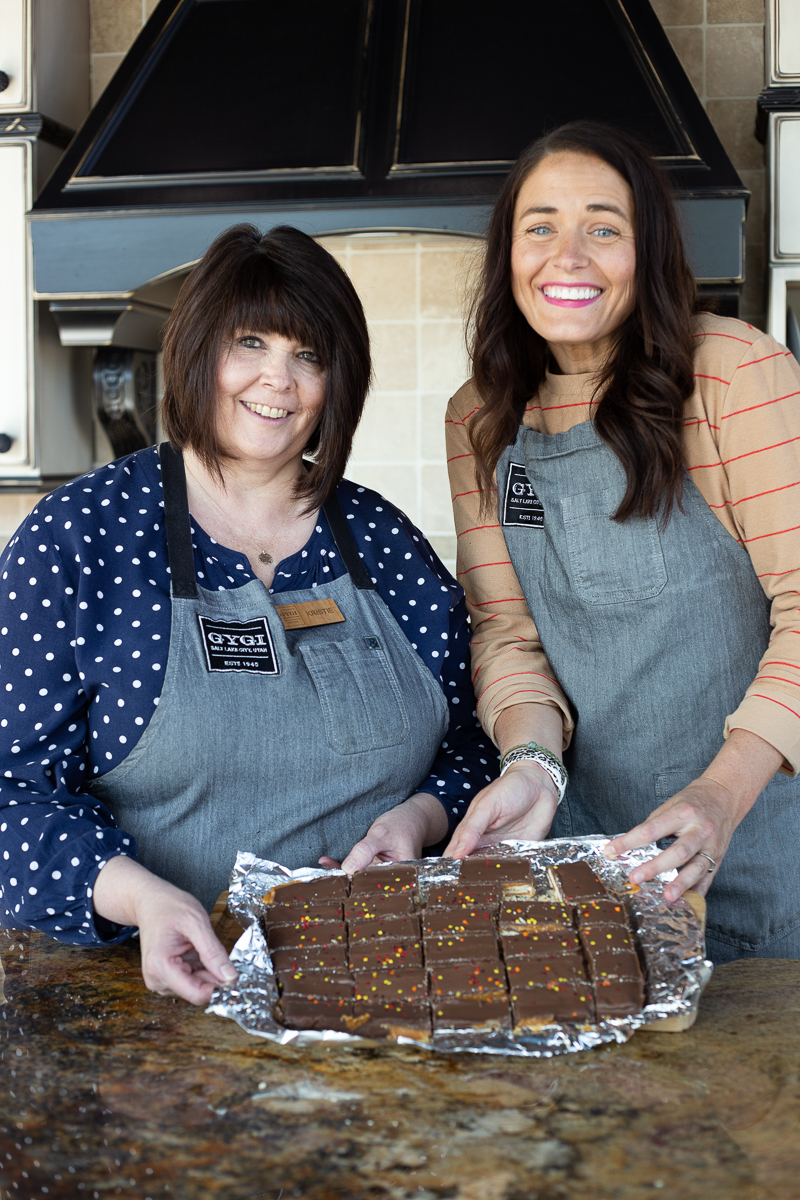 Print Recipe
Layered Caramel Cracker Bars
Crunchy, buttery club crackers compliment the gooey, sweet Peter's Caramel in a homemade Twix treat sure to be a crowd pleaser!
Ingredients
1 box Club Crackers
1.5lbs Peter's Caramel, melted
1 C Milk or Dark chocolate chips/wafers, melted
Sprinkles for topping (or nuts, coconut, etc)
Instructions
1

Line a quarter size baking sheet with foil

2

Spray lightly with cooking spray

3

Lay down one layer of crackers (27 club crackers fits the quarter size sheet nicely)

4

Pour 1/3 of your melted caramel over the cracker layer, spreading to coat all crackers

6

Over third layer of caramel, spread melted chocolate to cover the top

7

Sprinkle with desired toppings (sprinkles, nuts, shredded coconut, etc)

8

Place tray in freezer for 10-15 minutes

9

Remove and cut into bars of desired size

10

Serve at room temperature
Notes
These bars can be refrigerated for storage but keep in mind that the caramel will harden when cold. You'll want to remove from the fridge and let reach room temperature before serving so the caramel is nice and soft.