Are you a piping bag user? You better be! Step aside Ziploc bag, this town isn't big enough for the 2 of us!
The piping bag is an ESSENTIAL part of any Decorator's toolbox. Lives have been changed by making the switch to a proper piping bag.
Styles of Bags
There are many different styles out there, each with their own unique advantages, so let's learn about each one: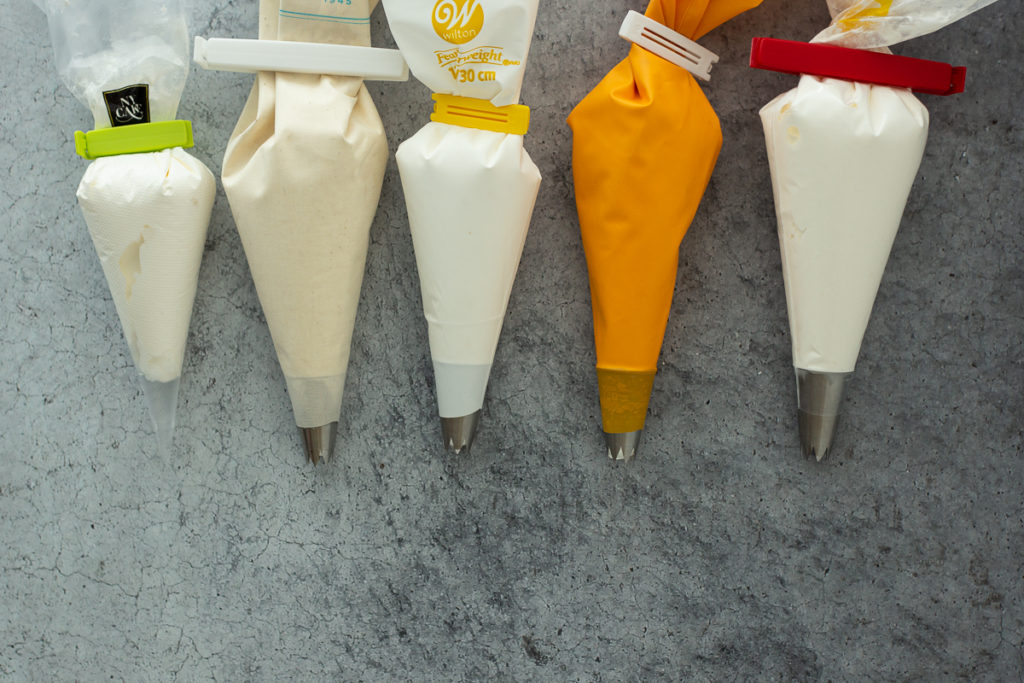 Which kind of bags have you tried? Please tell us if the answer is "none" that you'll swap out your ziploc bag for a decorating of your choice (you really can't go wrong with any of the options!) and watch your decorating skills skyrocket!
Interested in more decorating fun?
Check out our Gygi Guide to Decorating right over here. You'll learn all about: