When you start looking at the world of decorating tips, there is a whole sea of options. The variety of sizes and choices can be overwhelming. You know you want a decorating tip, but which one is perfect for you?
There are six different shapes when it comes to piping tips: round, star, drop flower, leaf, petal and specialty tips. Manufacturers give each tip a number to help you identify which tip you're using. The number will be etched into the side of the tip, typically the smaller the number the smaller the hole. Then you get into more customized styles and shapes, which then some companies will add a letter (like 1A) to differentiate size and style. All of this can be confusing as you are trying to find the perfect tip for decorating. Honestly, you could have a different tip for every day of the year.
So many choices! To simplify the process, we picked our ten most used piping tips (you can shop them in this kit). We worked hard to curate a selection that will give you the most versatile collection. Whether you are a macaron maker, cake decorator, cookie artist, or weekend baker, we have you covered!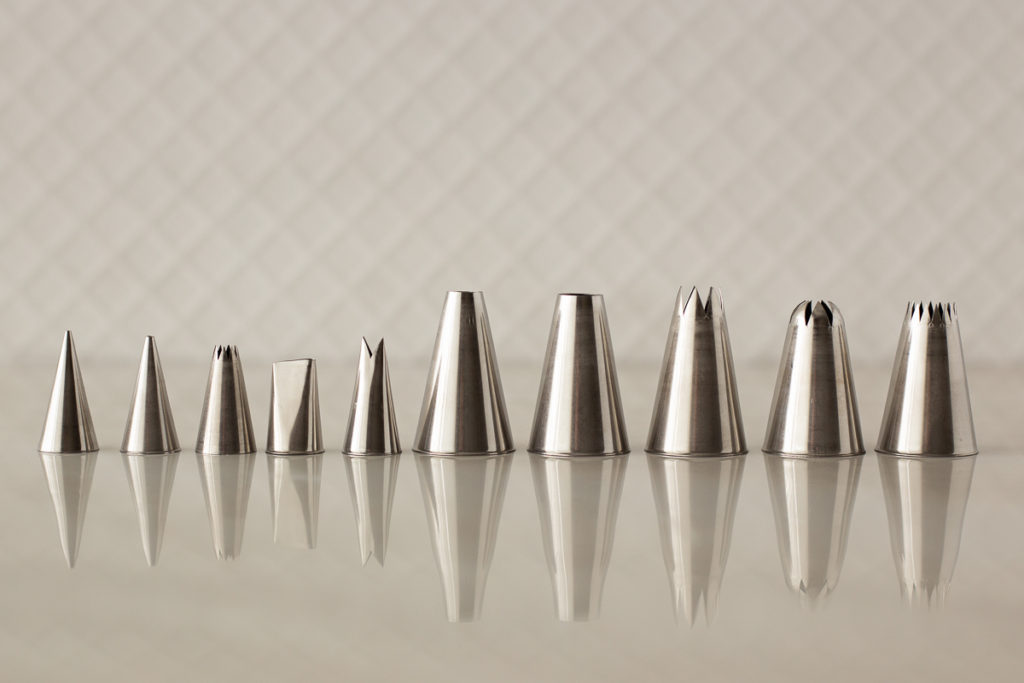 Top Ten Piping Tips
Round Tips:
Great for small details, writing, piping and filling macs, and creating the perfect round swirls on top of your cakes, cookies and cupcakes. #1 and #3 are tiny little tips, which make them great for fine details and writing. #804 and 806 are large openings and they'll form or fill a mac with just one squeeze.
---
Open Star Tips
Use these for drop flowers, rosettes and swirly borders.
---
Leaf and Petal tips
#352 is our favorite leaf tip. Use with the pointed side up to create a big or small leaf (depending on the pressure) to create a leaf with simple, and sweet details.
#104 is the petal tip- use this for easy roses, daisies and the cutest little ruffle.
---
Specialty
These two are great for drop flowers, rosettes and borders with a twist- they add a special flair not as frequently seen and used. #845 is a closed star and #866 is a french star- both are fun to use!
Find all these tips in one spot: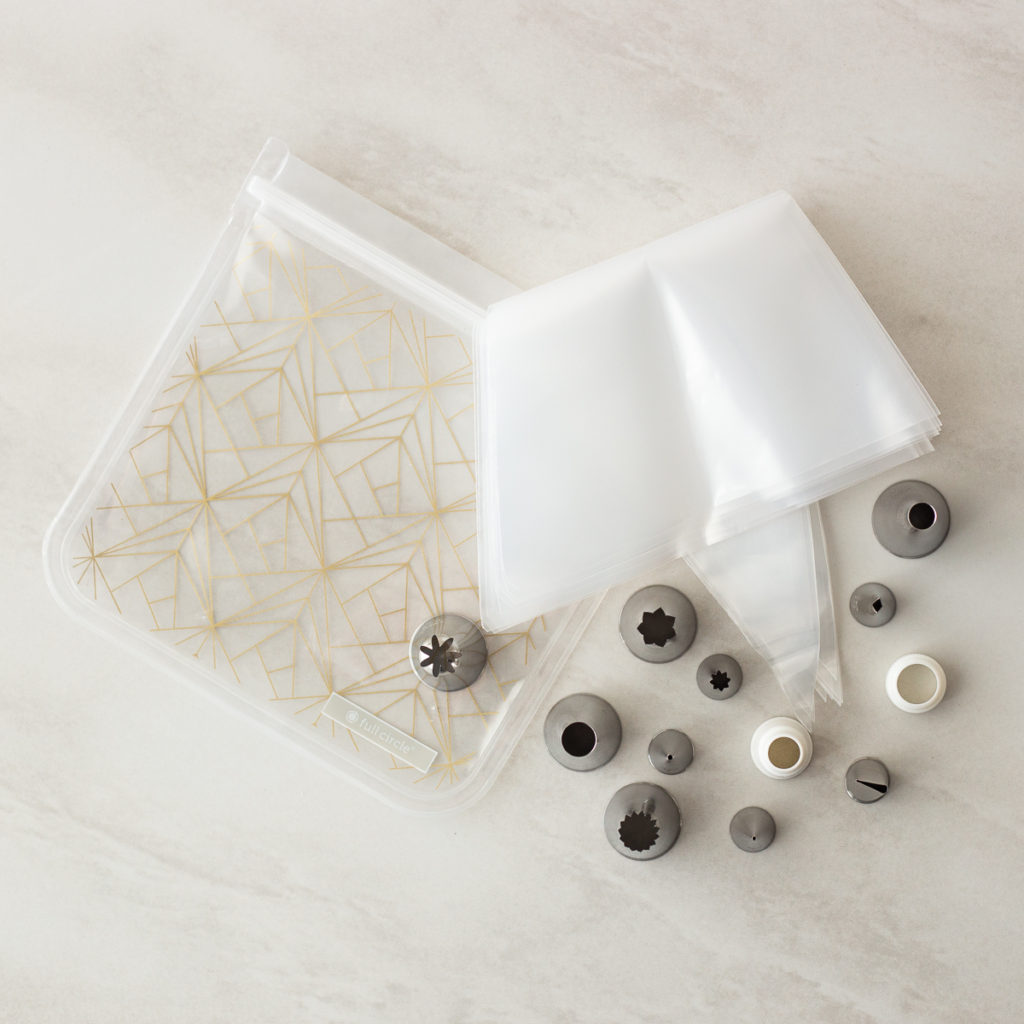 Coupler or No Coupler?
This is an endless debate! We know many people are passionate on either side. So let's try to be the neutral voice of reason in the middle.
What is a coupler? It is a two-piece plastic device that allows you to switch out your decorating tips without changing the pastry bag. A small piece slides inside the bag, then you place your decorating tip on the outside of the pastry bag, and twist the outer ring onto the inner circle to hold the tip in place. Now you can decorate away, and when you're ready to switch to another tip, you just twist off the outer ring, swap out the tips and you're off and running.
So is a coupler necessary? No! But is it helpful? Yes! It just depends on how you plan to use your bag of frosting.
They do come in two different sizes, so if you're using both large and small tips, you'll need both sizes of couplers, and those are not interchangeable on the same bag of frosting. Bummer.
How to care for piping tips
Treating your piping tips carefully will help them last for a long long time. If you've ever lost one to the depths of the disposal, then you know how easily they can get bent out of shape.
Here are our recommendations for keeping them in tip top shape:
Wash them with warm, soapy water. Keep them out of the dishwasher! Things get lost in there, and it rarely cleans them thoroughly enough.
Use a small scrub brush to get any stuck pieces out of the seams or crevasses.
Let them soak in warm water if any hardened frosting is left on them.
Store them in a secure place where heavier items won't be at risk of squishing them – storing them with the pointed side up can help protect them.
This post is a part of our series all about decorating! Check it out here.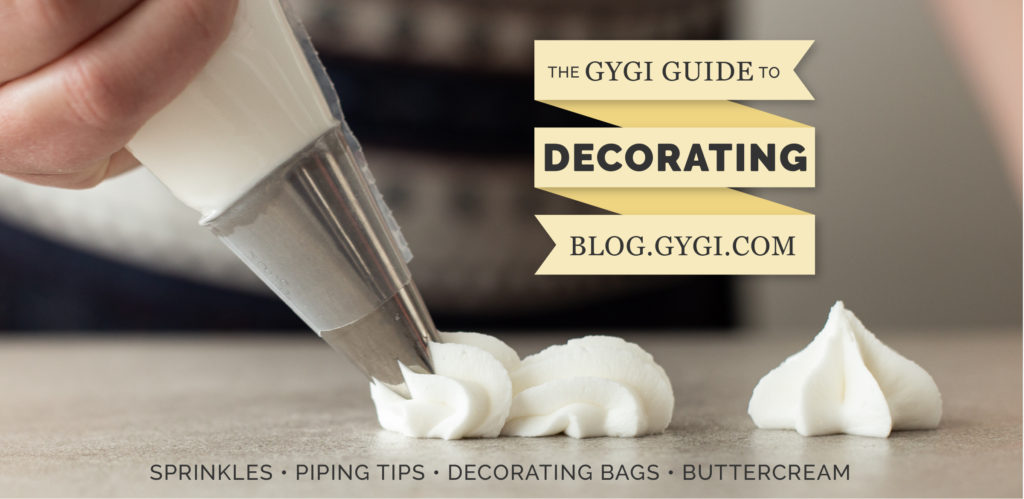 ---
We have a few more tips we love using, to see them in action, check out this post: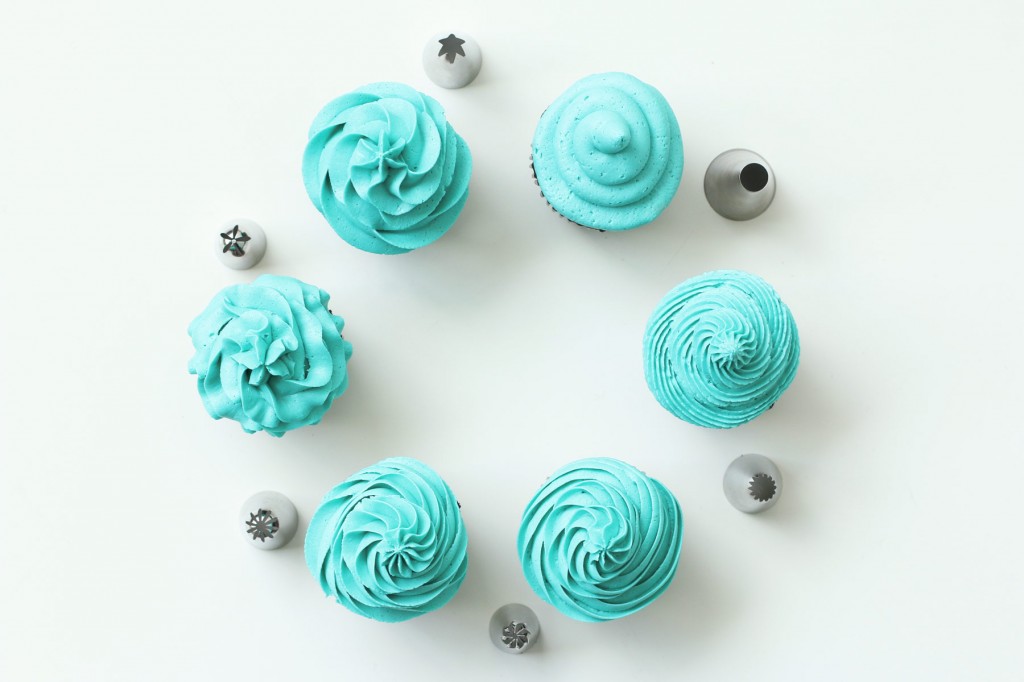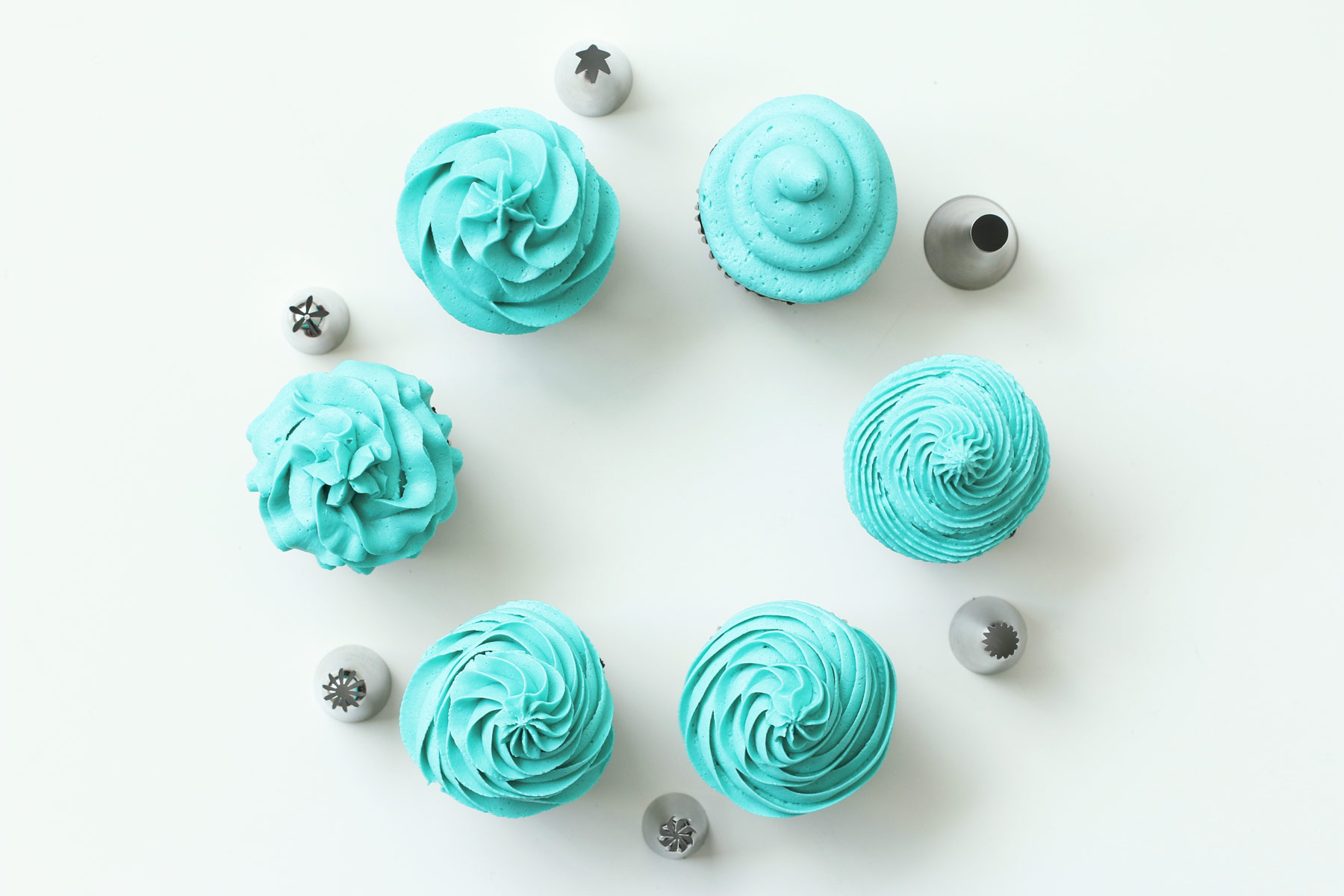 We'd love to see your piped creations! Be sure to share with us on Instagram and tag @orsongygi so we can see what you're up to!