This sauce recipe is so easy. Like, it's so easy we're shaking our heads at its simplicity while simultaneously trying to tell everyone in the world about it. This is the kind of recipe you want to keep in your back pocket for a quick meal (hello, fresh pasta sauce!) for your pizza night (duh!), for dipping grilled cheese or a late night run to grab some Crazy Bread (we know you've done it before!)
This recipe doesn't need to be cooked. It can enter your mind, and be ready for use in less than 5 minutes. This means there's no reason to ever use store bought pizza sauce ever again.
Our friend, Chef Brandon, shared this genius with us, and we are forever changed. While we loved the flavor, simplicity and freshness, it was the moment he blended it all up in a 32 oz deli container, we knew he was our kind of person! Keep a batch of this tasty sauce in the fridge and you'll be ready for pizza night every night.
Print Recipe
Easy, Simple Tomato Sauce
Ingredients
1 (28 oz) can San Marzano Tomatoes (use the San Marzano! They will ensure you get the right consistency.)
20 grams olive oil
15 grams salt
Instructions
1

Add all the ingredients into a deep container and blend using an immersion blender, or put them in a blender and combine until smooth. Adjust taste according to your preference, and use that sauce on everything!

2

Store leftovers in the fridge.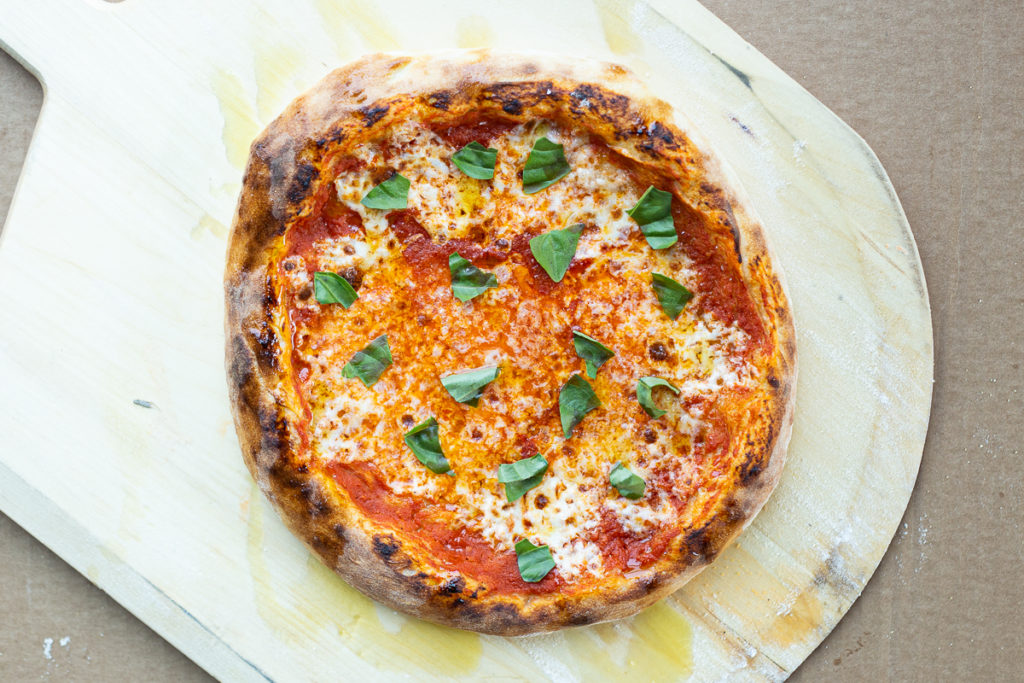 This sauce is PERFECT for the classic Neapolitan Pizza we made with Chef Brandon. Read all about making this delicious style of pizza in your oven at home here.
For all our Pizza Tips and Tricks, check out the Gygi Guide to Pizza post right here.