A simple, but tasty treat. These chocolate and caramel turtles start with a little pile of your favorite nuts (pecan, walnuts, pistachios, almonds- or a blend of them all!). And then you drizzle a little pile of our beloved Peter's Caramel. Let that set up. Then coat or drizzle them with your favorite melted chocolate. We chose dark chocolate, because we can't seem to get enough. And then we finished them off with a sprinkle of sea salt. And you're done!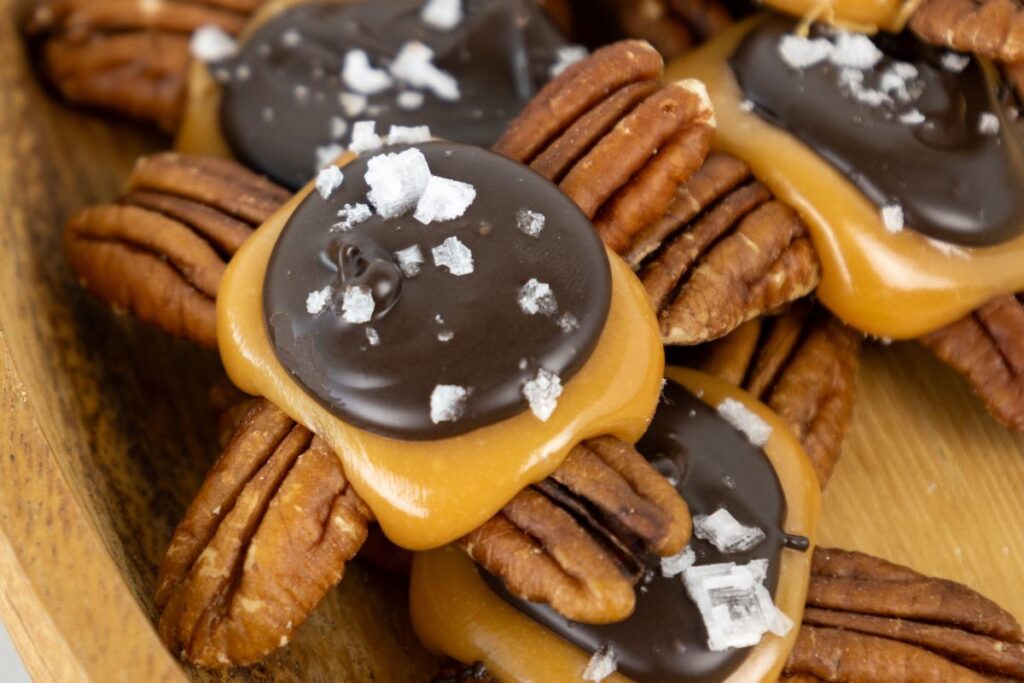 To learn more about melting caramel, read here!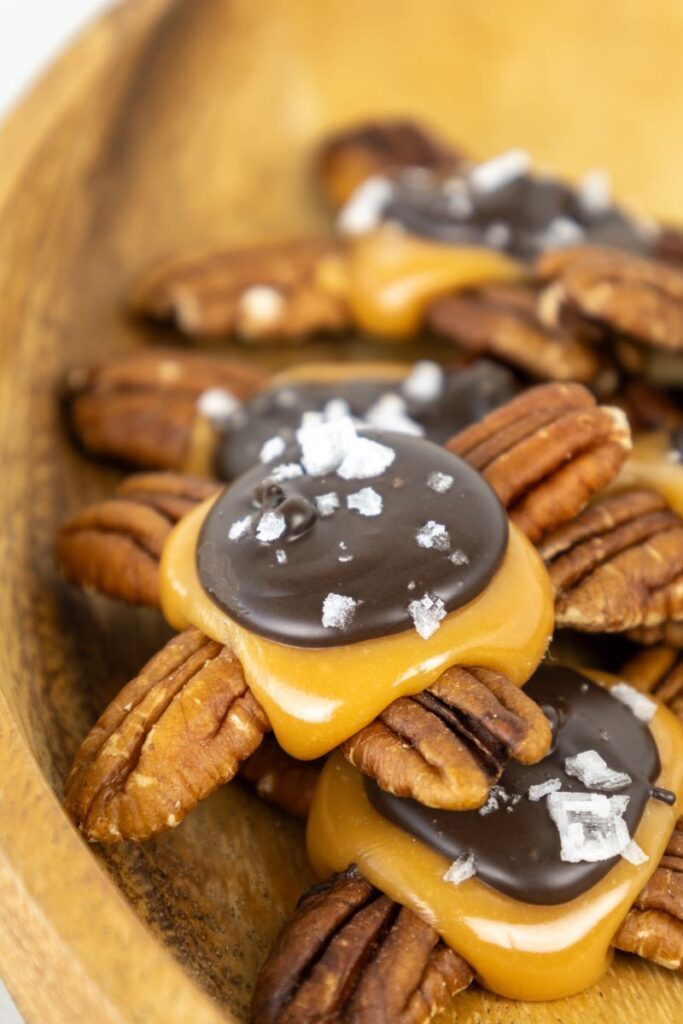 And picking the right kind of chocolate makes a big difference. Read all about it here.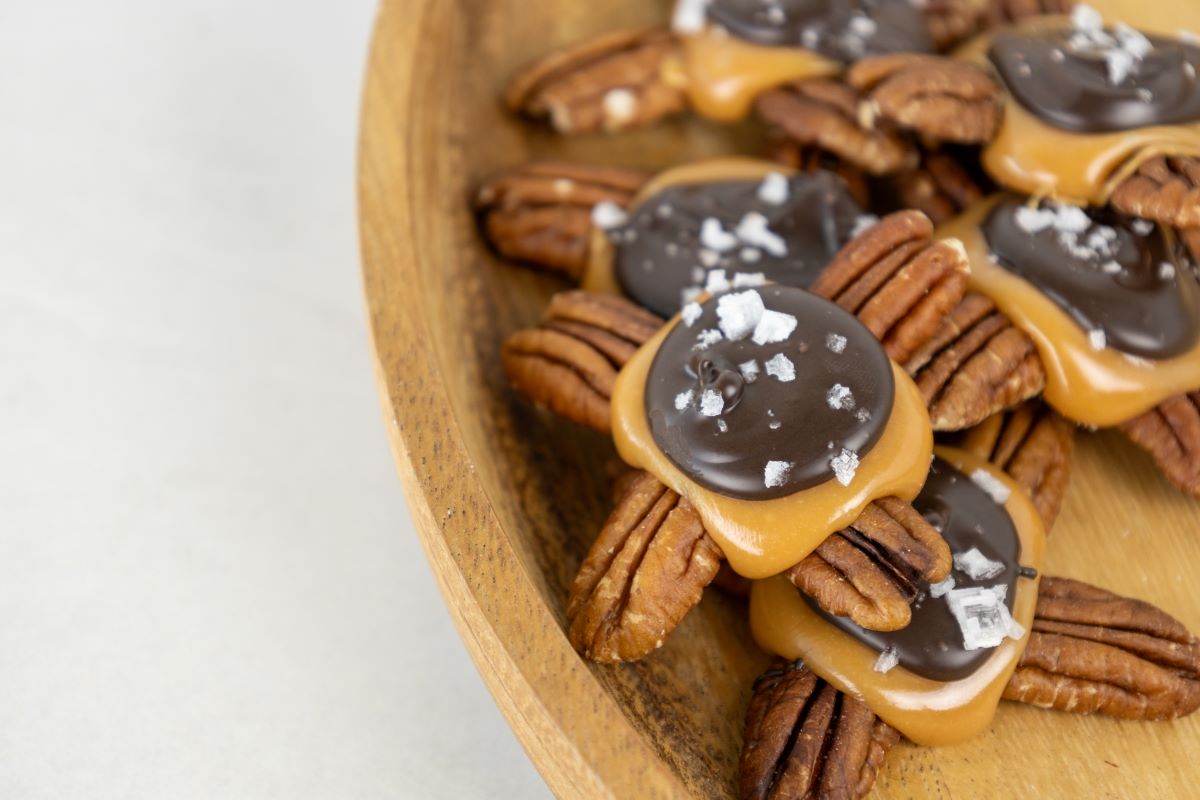 Print Recipe
Chocolate and Caramel Turtles
Ingredients
1 lb roasted nuts of choice (salted or unsalted)
1 lb Peter's Caramel
1 lb melted chocolate (milk, dark, or white)
Sea Salt (optional)
Instructions
1

Line a baking sheet with parchment paper.

2

Pile up a few nuts into little clusters.

3

Melt the Peter's Caramel until smooth, and using a spatula or spoon scoop a pile of caramel onto the nuts. Make sure some of the caramel touches all of the nuts to hold them together. Allow the caramel to cool completely.

4

Melt chocolate of choice. You can either dip the entire cluster into the bowl of chocolate, or use a spoon to drizzle just on the top. Sprinkle with optional sea salt. Let them set up. And enjoy!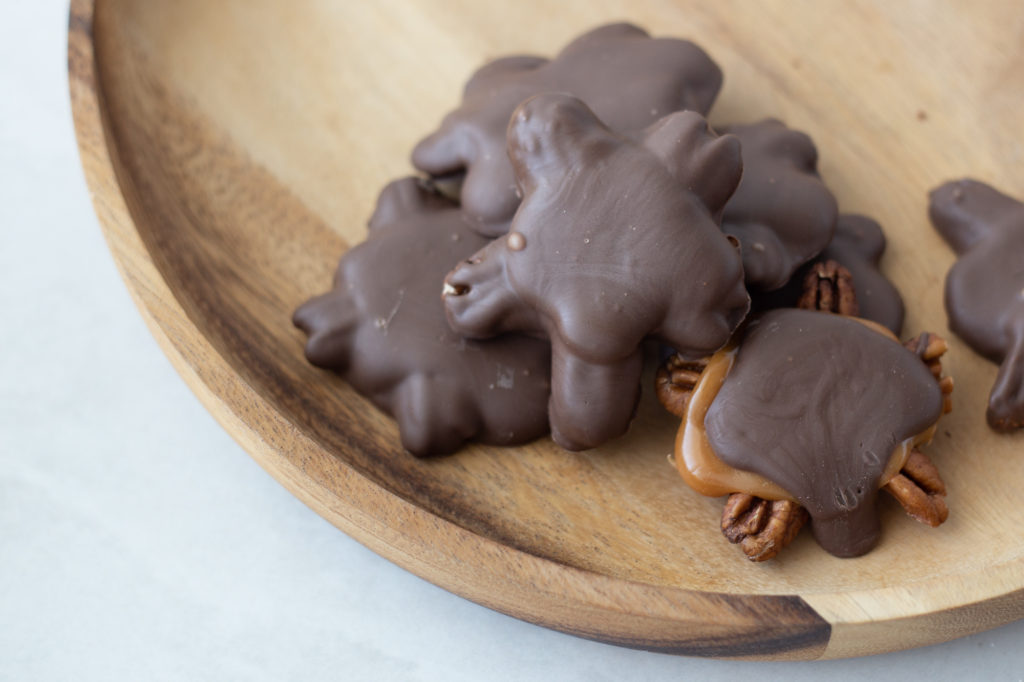 ---