We are big time caramel apple fans around here. You just can't beat the combination of sweet, chewy, sour, crunchy, crisp textures and flavors. There's really nothing quite like it in the world.
But it can be a little cumbersome to enjoy this treat right off the stick. Which is why we suggest cutting your apple for maximum enjoyment purposes. To learn all about making traditional caramel apples, we've got our best tips in one place.
We've been experimenting in the kitchen and are excited to share another option with you. Enter: The Caramel Apple Pop.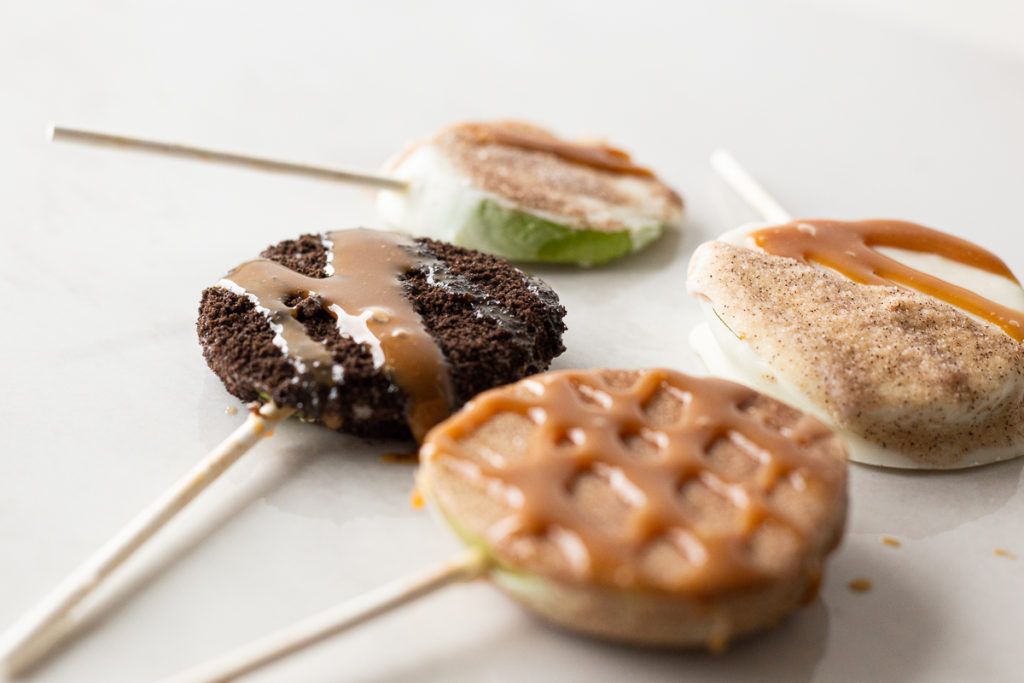 First, let us tell you what we love about them:
Easier to eat off the stick
Fun to make and serve
Great way to involve the kids
Less wasted food
There are a couple tricks to them, and we want to give it to you straight, so here are some things to keep in mind before making these treats:
can't be made too far ahead, they should be eaten within an hour or two of making them
after slicing the apples, they need a little time to dry out, so you gotta plan ahead just a little bit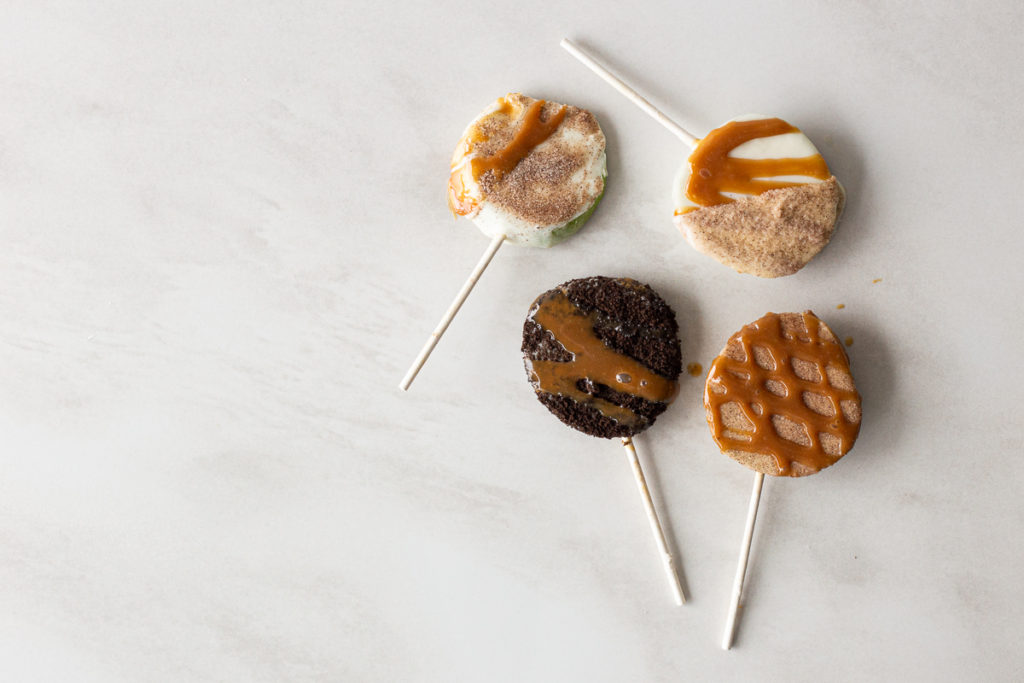 Print Recipe
Ingredients
Granny Smith Apples, cut into slices
Chocolate- white, milk or dark
Peter's Caramel
Toppings: cinnamon sugar, oreo crumbs, coconut, etc...
Sucker sticks
Parchment paper
Instructions
1

Start by slicing your apples, lay them on a paper towel, or cooling rack to dry out some of the moisture for about 20 minutes. Poke sucker sticks in one end of the apple slice.

2

Melt your chocolate and caramel in the microwave.

3

Dip your apple slice in chocolate. Let all the excess chocolate drip back into the bowl. Place on parchment paper, and sprinkle on any toppings besides the caramel.

4

Once the chocolate sets, drizzle melted caramel over the chocolate layer.
To make these along with Heather on Studio 5, hop over here to watch the video.
---
We've got all our favorite ways to use Peter's Caramel in one place. Read Caramel 101 right here.