Ready for a little harmless, spooky fun? All you need is a loaf of Peter's Caramel and some gel paste food coloring and you can make this kind of magic!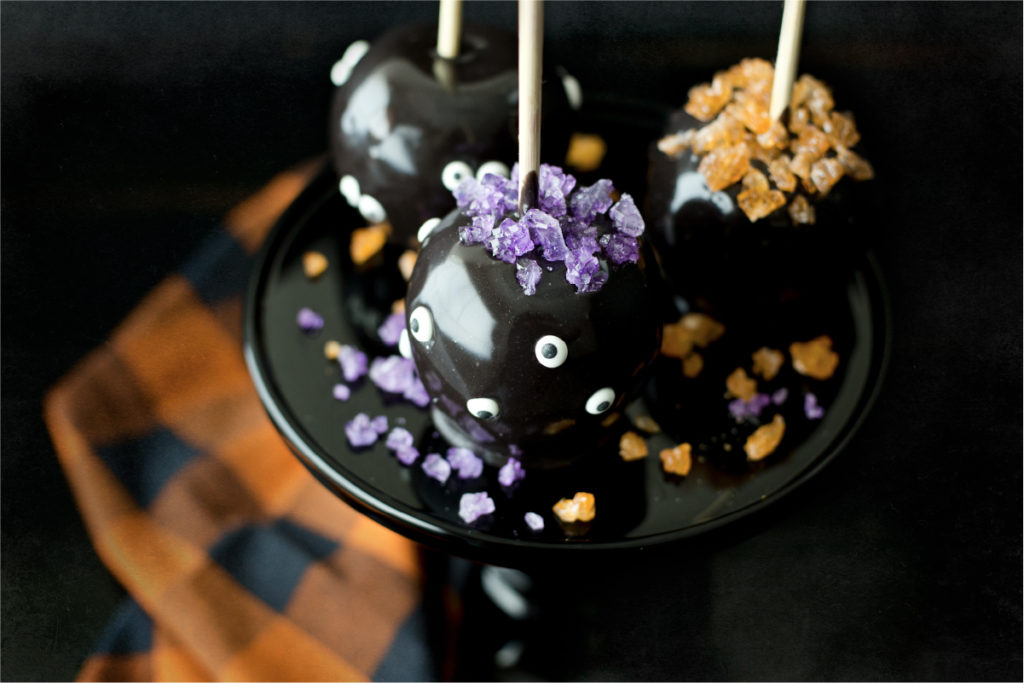 Here's how to make a poison apple:
Melt your caramel in the microwave, in 30 second increments. Be sure to stir between each round of microwaving (read more about how to do that here).
Add in a few drops of black  gel paste food coloring.
Stir the caramel until color is blended smooth.
Then dip your apple like usual. For ALL the tips to successful, and beautiful caramel apples, check out the Gygi Guide to Caramel Apples.
We finished these apples off with some candy eyes and broken up rock candy pieces. But they honestly look reeeeeealy cute with a drizzle of white chocolate. Gives off some major mummy vibes!
This caramel does tend to be just a little more viscous, so store your apples in the fridge until you are ready to eat it! Or be sure to cover at least the bottom half with some hefty toppings to keep the caramel in place.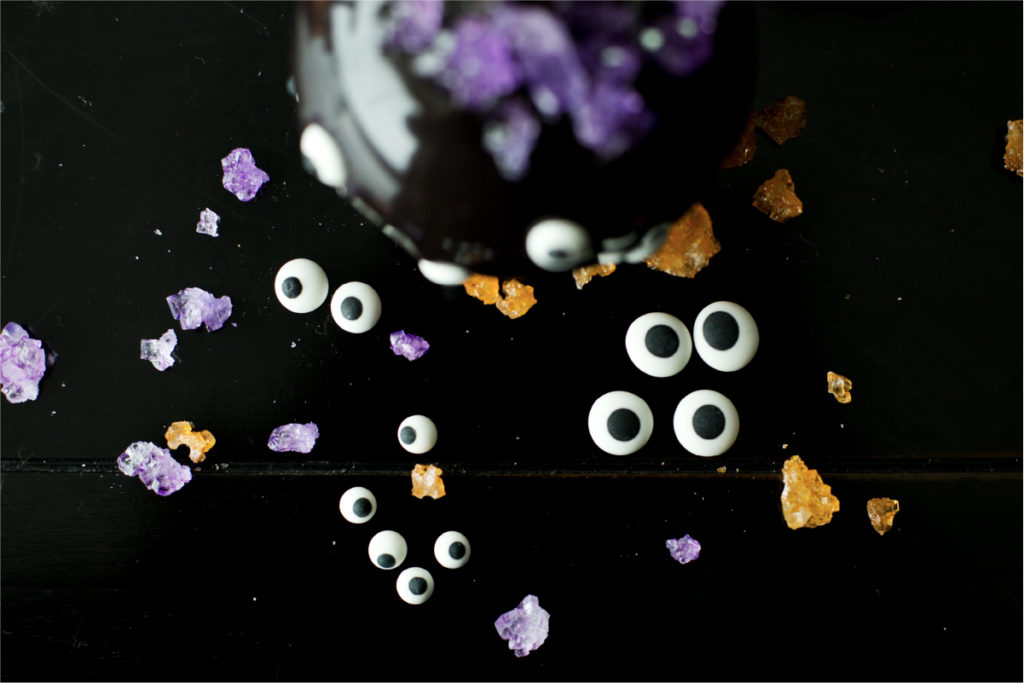 ---
Here's another fun option to try. We have been LOVING black licorice caramel. Simply add some anise flavoring to the dyed caramel. Then pour the melted caramel into a parchment lined pan. Let the caramel cool, cut into squares and wrap with cellophane caramel wrappers. Never tried black licorice caramel? Don't knock it until you try it. So good.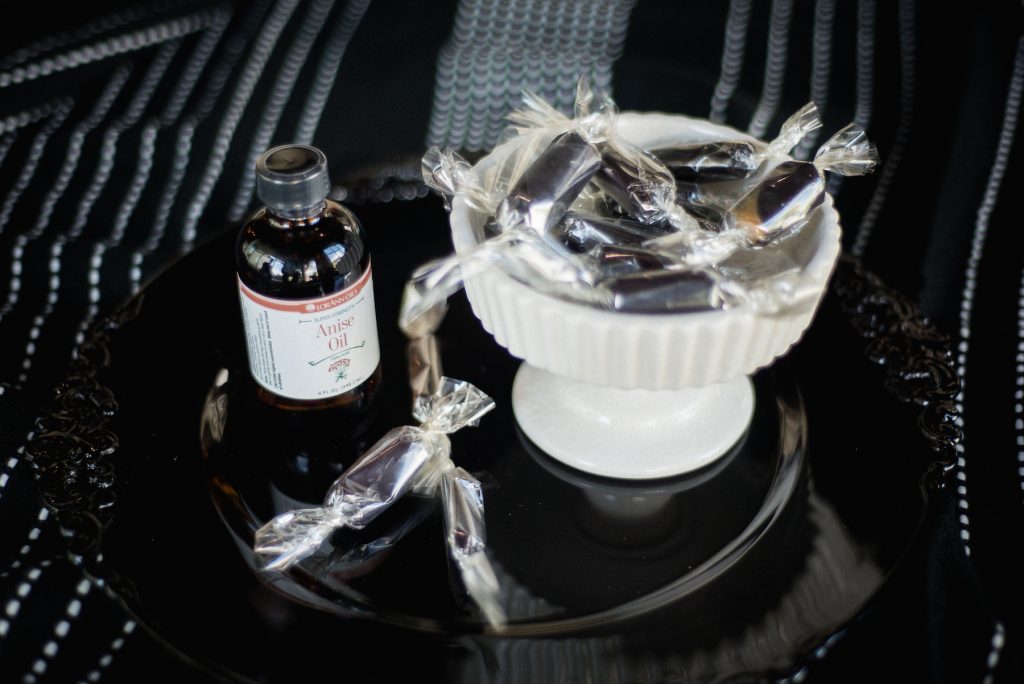 And don't stop there, here's a list of flavors we think pair well with Peter's Caramel:
---
We're totally crushing on black caramel right now, but let your imagination run wild! Think of red for valentines,  and orange to turn your apple into an adorable little pumpkin.