When we were first brainstorming the idea of creating this Holiday cookie guide, this was the first cookie recipe that we knew absolutely had to be included. This family recipe comes from Phyllis Heward, grandmother-in-law to our sister Candace. This recipe results in a perfectly soft, amazingly flavored cookie everytime. And the fact that the dough comes together in just minutes makes it even better!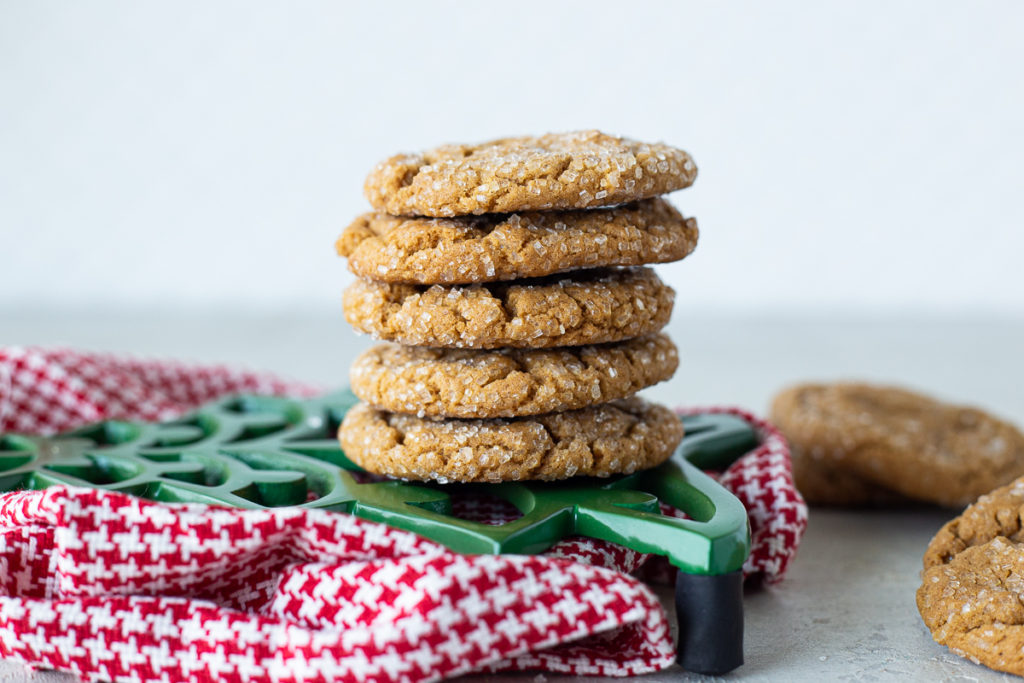 We like rolling the cookies in clear sanding sugar which give a nice crunch on the outside, but swap it out for granulated sugar for a little less texture.
Print Recipe
Ingredients
1 ½ cups vegetable shortening
2 cup granulated sugar
2 eggs
½ cup molasses
4 cups all-purpose flour
1 tsp kosher salt
5 tsp baking soda
2 tsp ginger
2 tsp cinnamon
1 tsp cloves
Sanding/Coarse sugar to coat dough
Instructions
1

Preheat oven to 325°F. Line a sheet tray with parchment paper and set asie.

2

In the bowl of a stand mixer fitted with a paddle attachment, mix together shortening and sugar until light and fluffy. Add in eggs, one at a time, mixing well between each egg. Add in molasses, mix well.

3

Stir together all dry ingredients and slowly add to the wet mixture. Mix until just combined.

4

Roll dough into walnut size balls (a #40 food disher) and roll in sanding or coarse sugar.

5

Bake for 11-12 minutes or until the edges are set but cookies are still soft in the center.

6

Transfer cookies to a cooling rack for 10 minutes (or until set).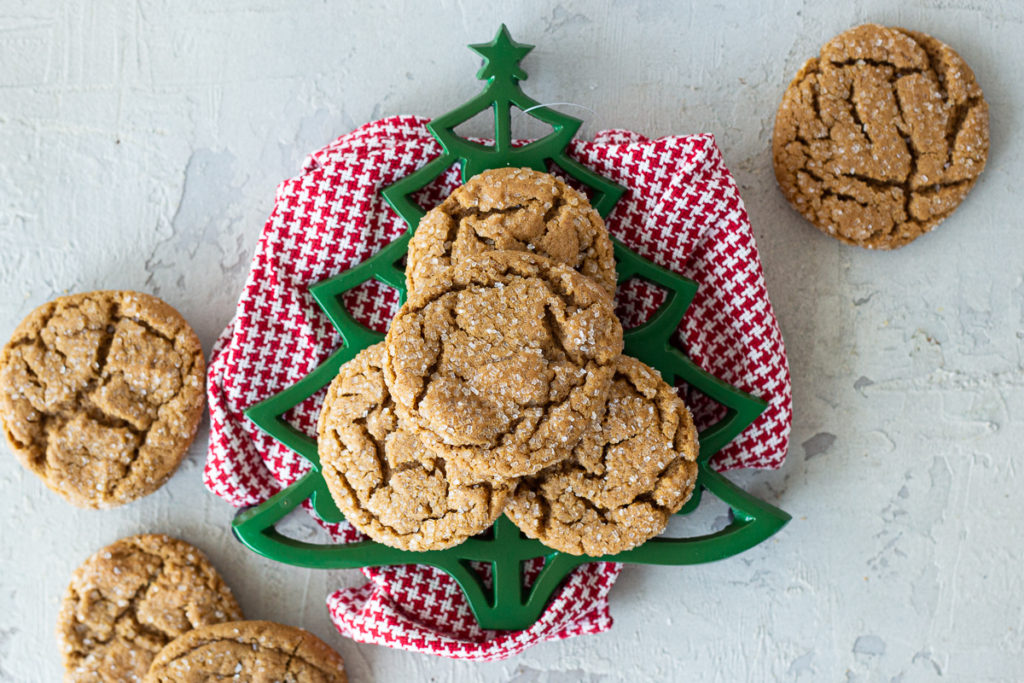 ---