Is there anything better than a warm cup of hot chocolate on a cold day? Maybe a hot chocolate bar to go with it! This bar cookie features the classic hot chocolate flavor and even totes our favorite mini marshmallows. With a brownie-like texture, this cookie is sure to be a favorite among all ages.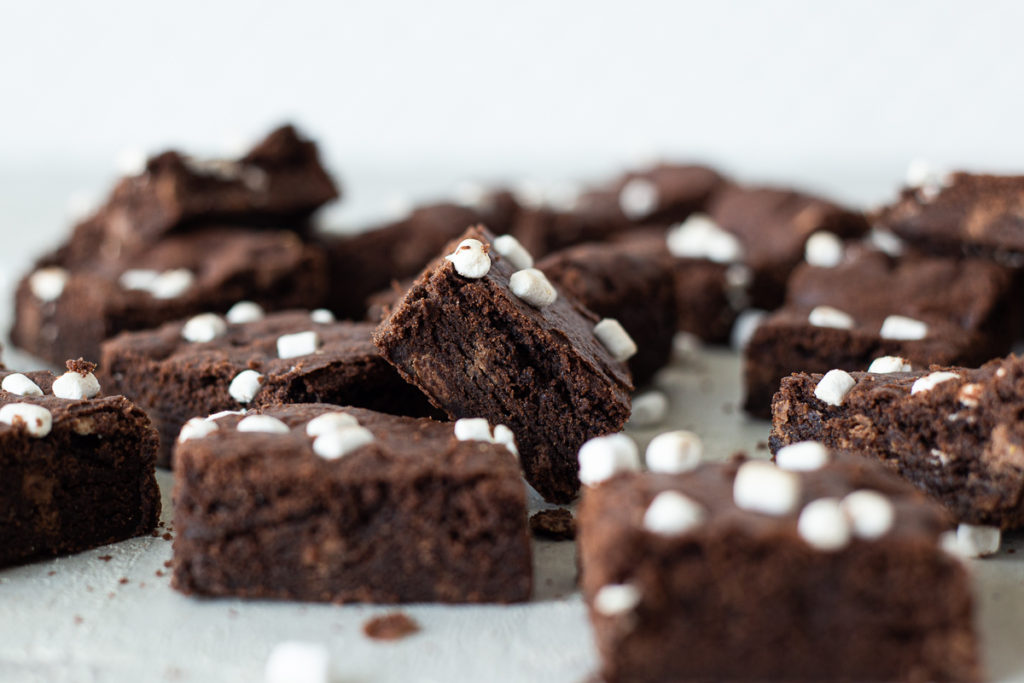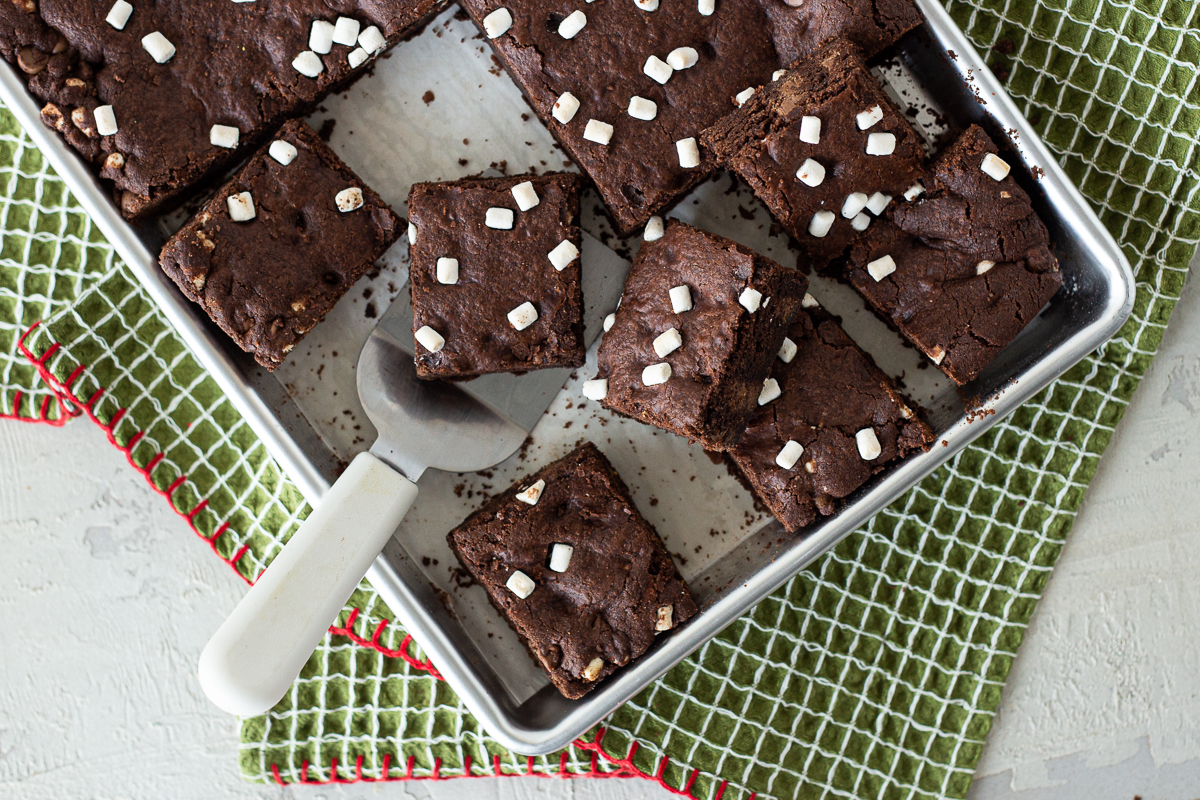 Print Recipe
Ingredients
1 cup (226g) unsalted butter, softened
1 cup (200g) granulated sugar
⅔ cup (150g) brown sugar
2 large eggs
1 teaspoon vanilla
3 cups (426g) all purpose flour
3/4 ¾ cups (63g) extra brute cocoa
1 teaspoon salt
1 teaspoon baking soda
2 teaspoon baking powder
1 cup (170g) chocolate chips
1 cup Freeze Dried Marshmallows + extra for garnish (optional)
Instructions
1

In the bowl of a stand mixer fitted with a paddle attachment, beat butter and sugars until light and fluffy. Add eggs and vanilla; Mix on medium speed until fully incorporated.

2

In a separate bowl combine dry ingredients. Set aside.

3

Gradually beat dry ingredients into butter/sugar mixture until blended. Stir in chocolate chips and freeze-dried marshmallows. Press dough into a greased ¼ sheet pan. Sprinkle extra marshmallows on top of dough and press to adhere. Refrigerate for 30 minutes.

4

When ready to bake, preheat the oven to 350 degrees. When the oven has been heating for at least 30 minutes, bake Hot Cocoa bars for 9 to 11 minutes or until the edges are lightly browned. Cool on baking sheets 5 minutes; remove to wire racks and cool.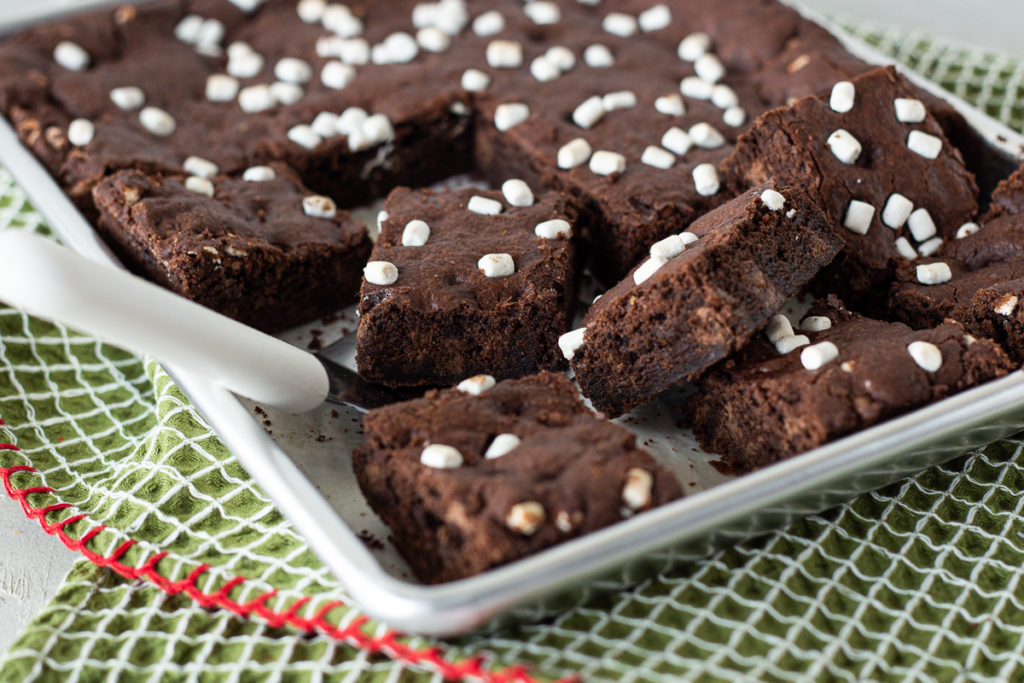 ---