Is there anything better than a warm cup of hot chocolate on a cold day? Maybe a hot chocolate bar to go with it! This bar cookie features the classic hot chocolate flavor and even totes our favorite mini marshmallows. With a brownie-like texture, this cookie is sure to be a favorite among all ages. 
These are great bars to share with friends and neighbors. They are a great addition to your holiday plates, but we think once you try them you'll enjoy making them all year long! The fudgy texture reminds us of a brownie, but these bars hold their shape a little better. We love adding a few extra mini marshmallows to the top so they stand out a little better.
We used this Callebaut Extra Brute Cocoa Powder to get the rich, dark brown color. It also gives these cookie bars an incredible chocolatey flavor. When ready to bake, we used our quarter sheet pan. We love these sheet pans and cannot say enough good things about them. If you make these hot chocolate cookie bars, let us know! We think you'll like them!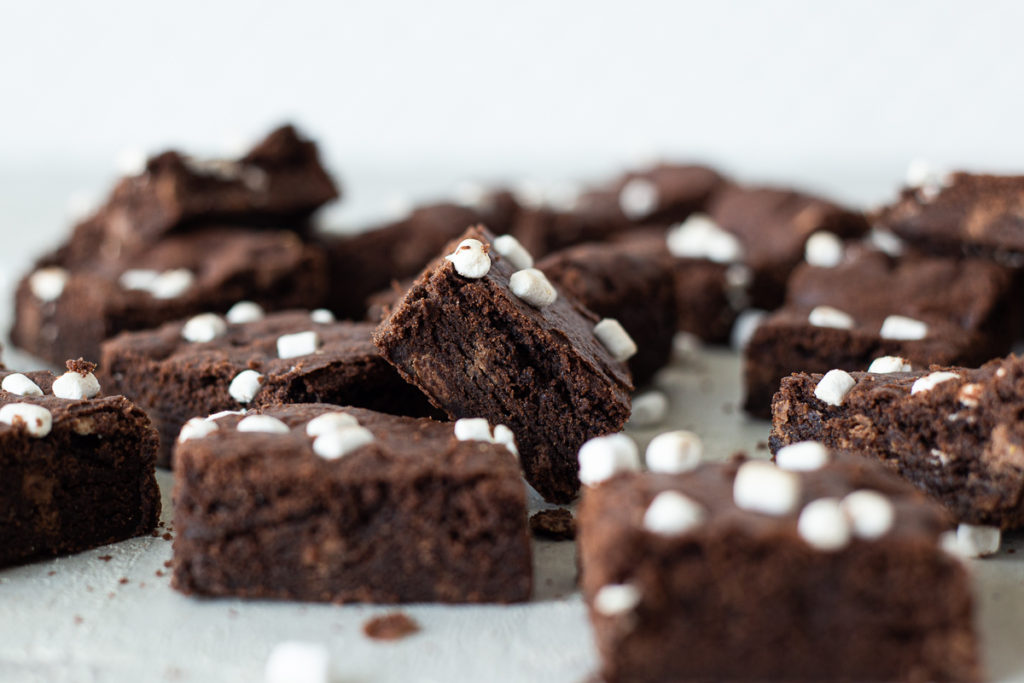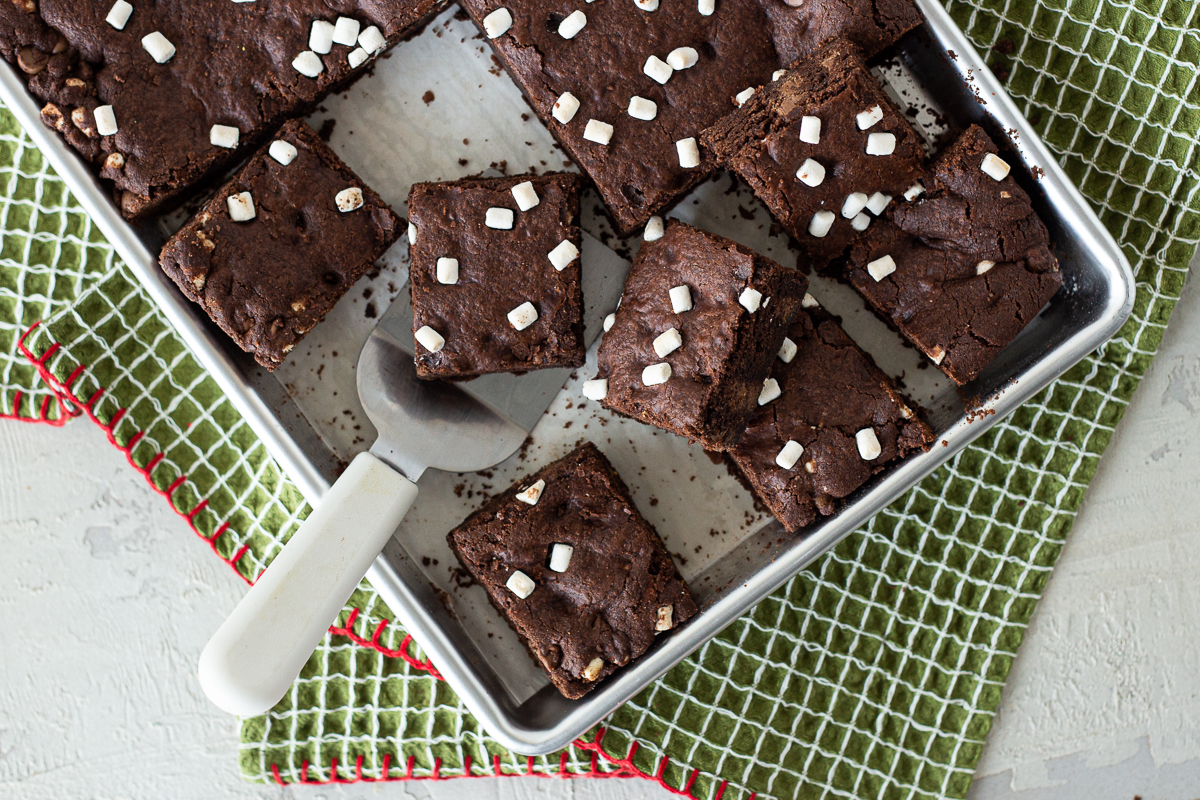 Print Recipe
Ingredients
1 cup (226g) unsalted butter, softened
1 cup (200g) granulated sugar
⅔ cup (150g) brown sugar
2 large eggs
1 teaspoon vanilla
3 cups (426g) all purpose flour
3/4 ¾ cups (63g) extra brute cocoa
1 teaspoon salt
1 teaspoon baking soda
2 teaspoon baking powder
1 cup (170g) chocolate chips
1 cup Freeze Dried Marshmallows + extra for garnish (optional)
Instructions
1

In the bowl of a stand mixer fitted with a paddle attachment, beat butter and sugars until light and fluffy. Add eggs and vanilla; Mix on medium speed until fully incorporated.

2

In a separate bowl combine dry ingredients. Set aside.

3

Gradually beat dry ingredients into butter/sugar mixture until blended. Stir in chocolate chips and freeze-dried marshmallows. Press dough into a greased ¼ sheet pan. Sprinkle extra marshmallows on top of dough and press to adhere. Refrigerate for 30 minutes.

4

When ready to bake, preheat the oven to 350 degrees. When the oven has been heating for at least 30 minutes, bake Hot Cocoa bars for 9 to 11 minutes or until the edges are lightly browned. Cool on baking sheets 5 minutes; remove to wire racks and cool.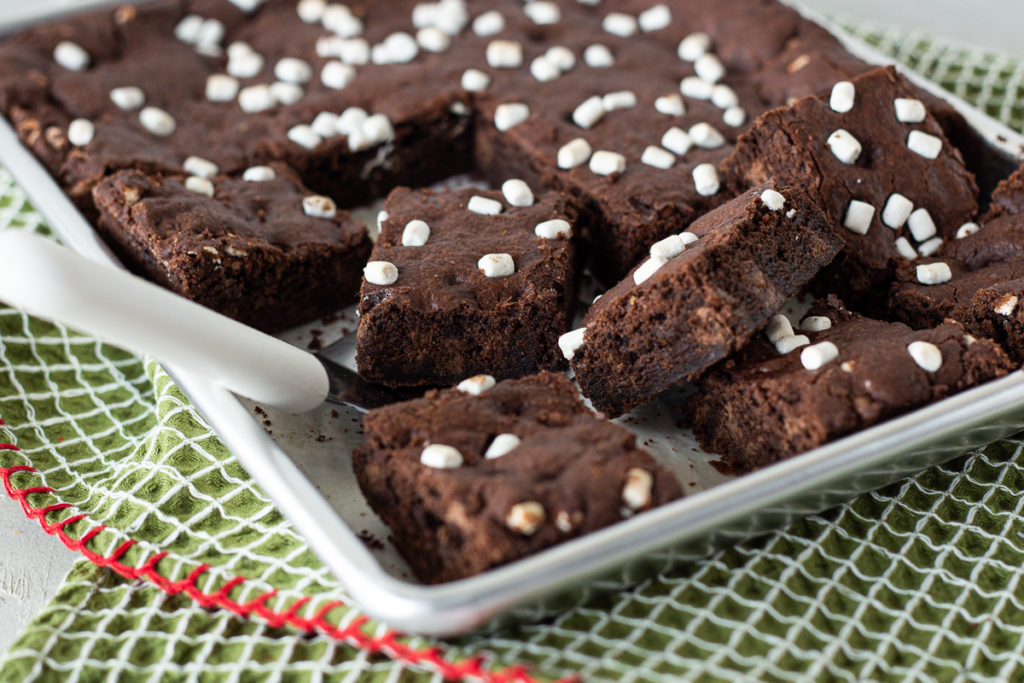 ---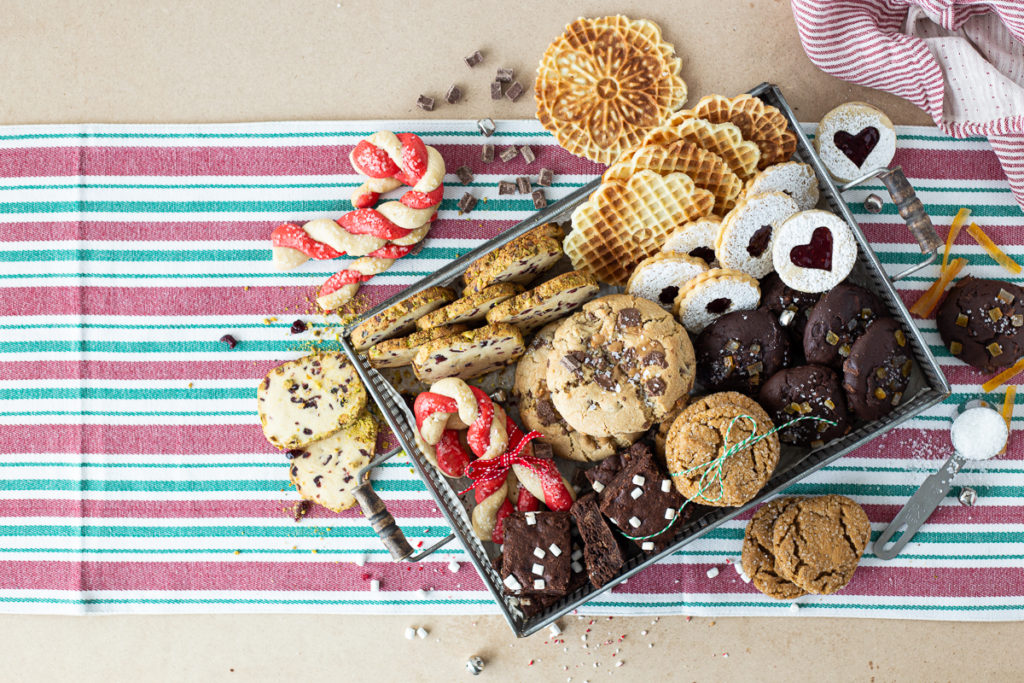 Hot Chocolate Cookie Bars look great in a cookie tin and are great to share with neighbors!