After last year's experiments, we have such a tender spot for sourdough. And our resident expert Charity Lighten has so many great tips to help get your sourdough just right every time. This recipe for chocolate fudge sourdough bread combines two of our very favorite things – sourdough and chocolate. You can bet this recipe will be on repeat all winter long.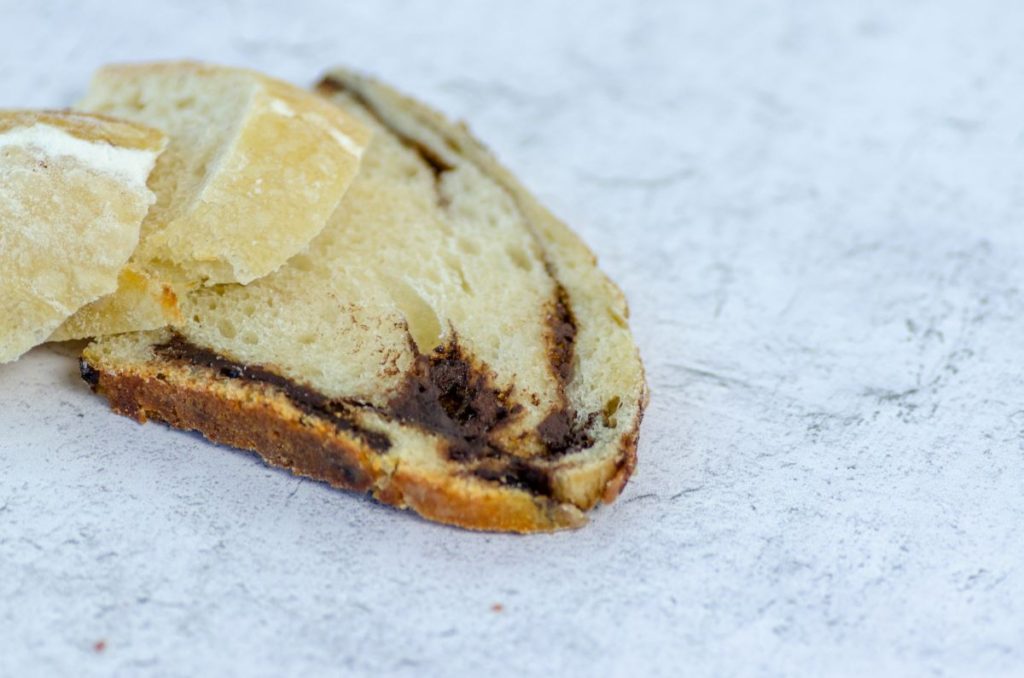 Kitchen tools recommended by Charity include a sourdough starter (if you need one- we suggest this dehydrated starter) and an enameled Dutch oven like the Staub 5 quart.
Print Recipe
Chocolate Chip Fudge Sourdough Bread with Charity Lighten
Ingredients
150 grams starter
10 grams salt
300 grams water
450 grams flour (I do half bread flour and half all-purpose)
1⁄2 cup mini chocolate chips for an add-ins
Homemade fudge topping, optional
Instructions
1

Mix all of the ingredients in a mixer for a few minutes and then let it sit for the first rise in a covered bowl for 6-8 hours. Don't forget to do the pull and turn (Charity noted she only does two pull and turns in the first couple hours and then just lets it sit the rest of the time).

2

Gently pour the dough into a floured surface and spread with the fudge and sprinkle with the chocolate chips. Don't handle the dough too much. Just form into a ball, folding all the chocolatey goodness inside.

3

Line a Dutch oven pot with parchment paper and put the dough directly in there for the second rise (2-3 hours).

4

Bake it for 45 minutes at 420°F and then remove it. To get it crisp on all sides, take the bread out of the pot and put it straight on the oven rack for 3 more minutes.