Looking for a simple treat to take your neighborhood gift bags to the next level. These homemade soft caramel chocolates are the answer. This is a quick and easy recipe. And the result is sweet, buttery caramel blending together with perfectly delicious chocolate. Wrap your caramels up in our favorite cellophane wrappers and you're ready to share. We love nothing better!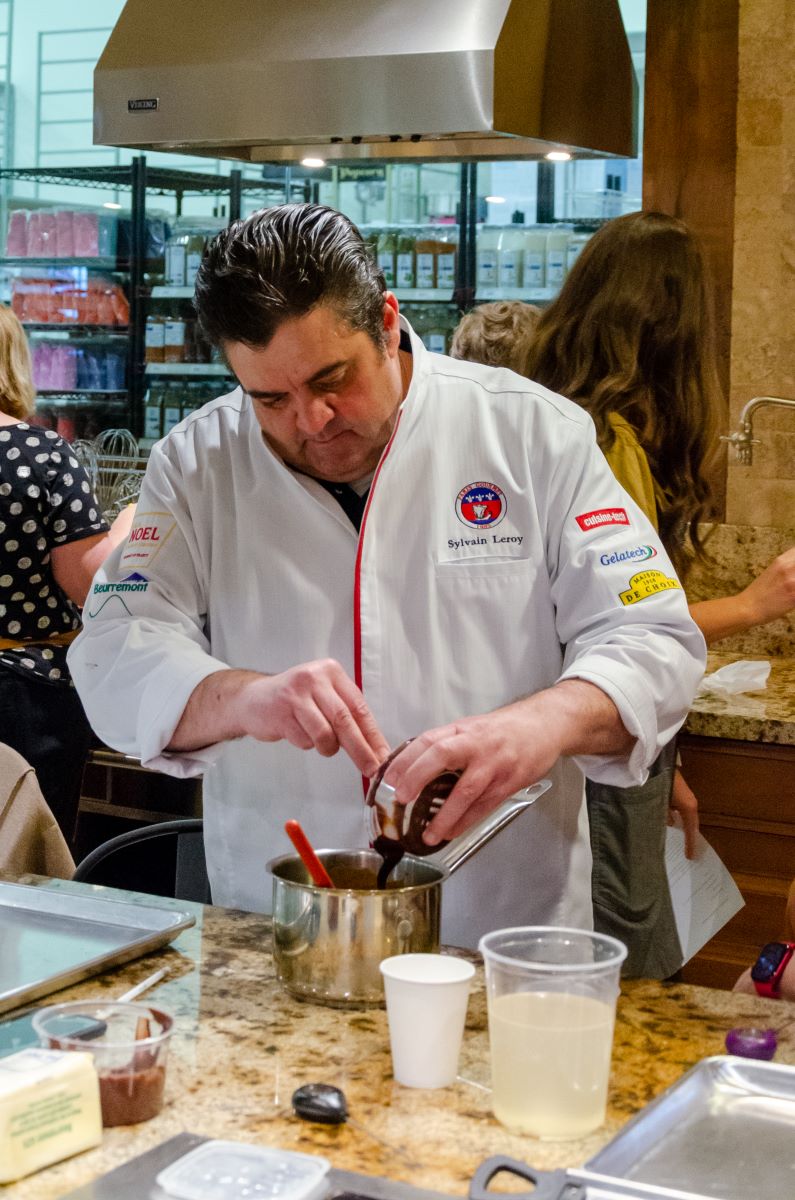 Print Recipe
Soft Caramel Chocolate Bonbons with Sylvain Leroy
Ingredients
10 grams glucose syrup
185 grams sugar
185 grams heavy cream
110 grams Noel Morogoro 68% Dark Chocolate, melted
10 grams butter
Instructions
1

In a saucepan, melt the glucose syrup and add the sugar little by little until it's completely melted.

2

Meanwhile, in another saucepan, bring the cream to a simmer.

3

Once all the sugar is added and a foam appears on the caramel, deglaze with the hot cream.

6

Add the melted Noel Morogoro and stir until the caramel is homogeneous.

7

Pour in a frame 16x16 cm on a silicon mat and let crystallize.

8

Cut the caramel into 4x1.5 cm rectangles.

9

Wrap individually in cellophane.